OUR STORY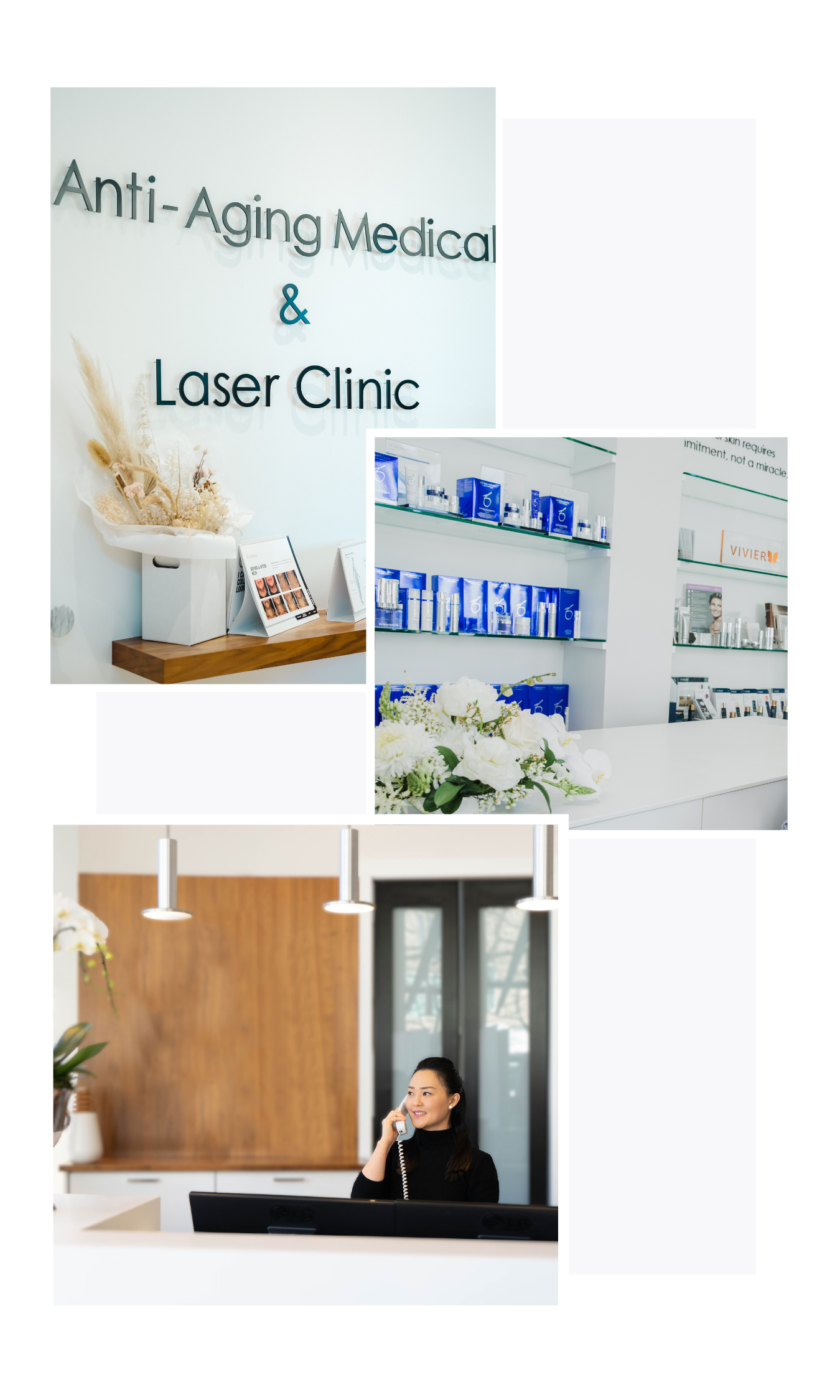 THE ART OF SCIENTIFIC MEDICINE, COMBINED WITH COSMETIC HEALTH & WELLNESS
Since 2003, Anti-Aging has been offering health & cosmetic treatments. This prestigious clinic offers private preventative medicine, and private health care to decrease the risk of diseases, and optimize hormones in conjunction with weight health and sexual wellness for women and men.
Hormones play a crucial role in the aging process and can affect various aspects of health, such as metabolism, sexual function, and mood. Regenerative medicine can focus on optimizing hormone levels and balance to promote overall health and well-being. Sexual function can decline with age, At the Anti-Aging Clinic, our regenerative therapy aims to improve sexual health and vitality through hormone replacement therapy, supplements, and other interventions.
Anti-aging's cosmetic interventions include skin rejuvenation treatments, hair restoration, and body contouring, which can improve one's appearance and self-confidence. The medical team at Anti-Aging provide education and services to improve the quality of their patient's lives. We view everyone as having the recipe for longevity. We all can make small changes to improve our lives and optimize our brain, body and cosmetic functioning.
Live life well, for as long as possible. 
Look your best with tailored injectable treatments, lasers, and medical-grade skin care, that all contribute to you living your best life today.
THE MEDICAL DIRECTOR
DR. GIDON FRAME
Dr. Gidon Frame's mission is to not only manage and reverse the effects of aging on the body and brain, but also to optimize facial rejuvenation and cosmetic body restoration. He and his staff believe that cosmetic and aesthetic rejuvenation is a crucial part of a comprehensive approach to improving mental, psychological, physical, and sexual well-being. They are excited to offer these services to their patients.
He has a passion for preventative medicine and is certified with the American Board of Anti-Aging and Regenerative Medicine (ABAARM). As well as the North American Menopause Society (NAMS). He is a Fellow of the College of Family Practitioners (CCFP) and has more than 3 decades of experience in (male and female) hormone replacement.
OUR PHILOSOPHY
Educate, Inform & Guide
The Anti-aging medical clinic is a well-established institution with 20 years of experience in providing care and passion to its patients. Led by Dr. Frame, the clinic's philosophy is to educate, inform, and guide patients on all aspects of cosmetics and private medical health. The goal of the clinic is to help patients feel and look amazing by focusing on optimizing hormone levels, improving sexual health and vitality, and providing cosmetic interventions such as skin rejuvenation, hair restoration, and body contouring to promote overall health and well-being.
We're Trustworthy
All inquiries, concerns, consultations, and treatments are confidential.
We Care
We carefully create personalized treatment plans to safely produce desired results.
We Engage
We enjoy hearing your success story and speak with our community through our live social videos.
OUR TEAM
A QUALIFIED MEDICAL TEAM WITH REGISTERED CERTIFICATIONS
At our clinic, we pride ourselves on our highly skilled and experienced team of medical professionals. Our aesthetic injectors, consultants, laser technicians, and skin care specialists are all trained to the highest standards in their field. That's why so many of our patients return to us year after year to maintain their healthy and radiant skin. Trust our medical team to help you achieve your aesthetic goals.
GET THE LATEST NEWS & UPDATES
Follow Us On Instagram