Dimpled Chin Lines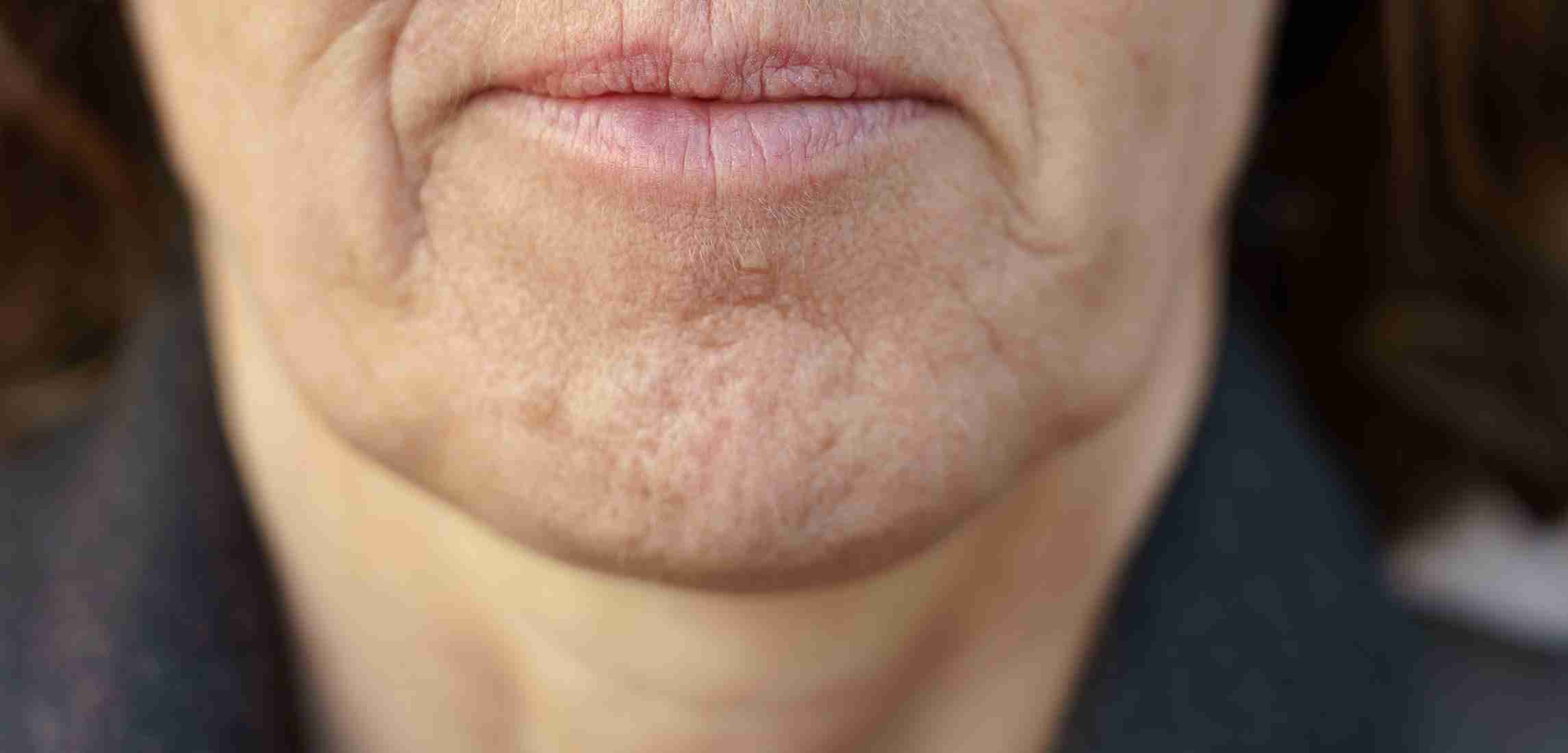 Overview
Most people don't notice that they have dimpled chin lines unless they look in the mirror while talking or eating. These divots and lines tend to form as we age due to fat loss in and around the chin area. They can also appear in younger people due to an overactive mentalis muscle. As the chin is pulled up with the mentalis muscles, a dimpling effect is achieved. This is also known as peau d'orange or golf ball chin.
What causes Dimpled Chin Lines?
The most common causes of dimpled chin lines include:
-The increased contracting of the muscle can cause wrinkles and creases to appear
-Acne can also be a cause of chin dimples
-Natural aging
-Fat loss in and around the chin area
-Can be passed on genetically according to researchers
How to get rid of Dimpled Chin Lines?
Getting rid of dimpled chin lines is easy to do. The aim is to tighten your skin, while also increasing production of collagen inside the skin cells. Treatments like Sculptra and Thermage CPT, combined with a skincare regimen can reduce them. For example:
Sculptra can be used to replace lost collagen
Thermage CPT Radiofrequency can tighten chin skin
Popular Treatments for Dimpled Chin Lines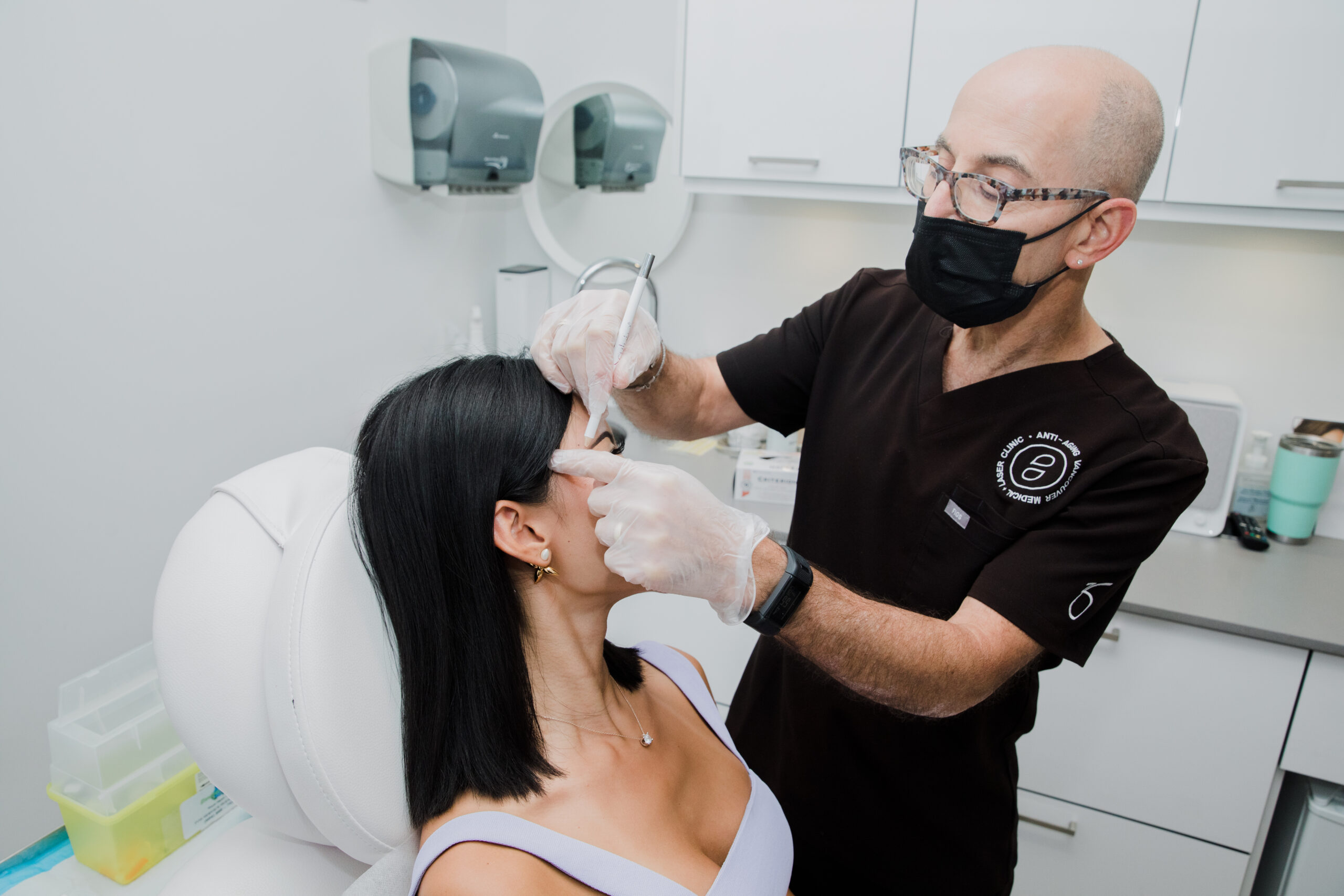 Neuromodulators
Neuromodulators
Neuromodulator injections temporarily reduce the appearance of facial lines and wrinkles, when used on your chin, they relax mentalis muscles dimpling your chin.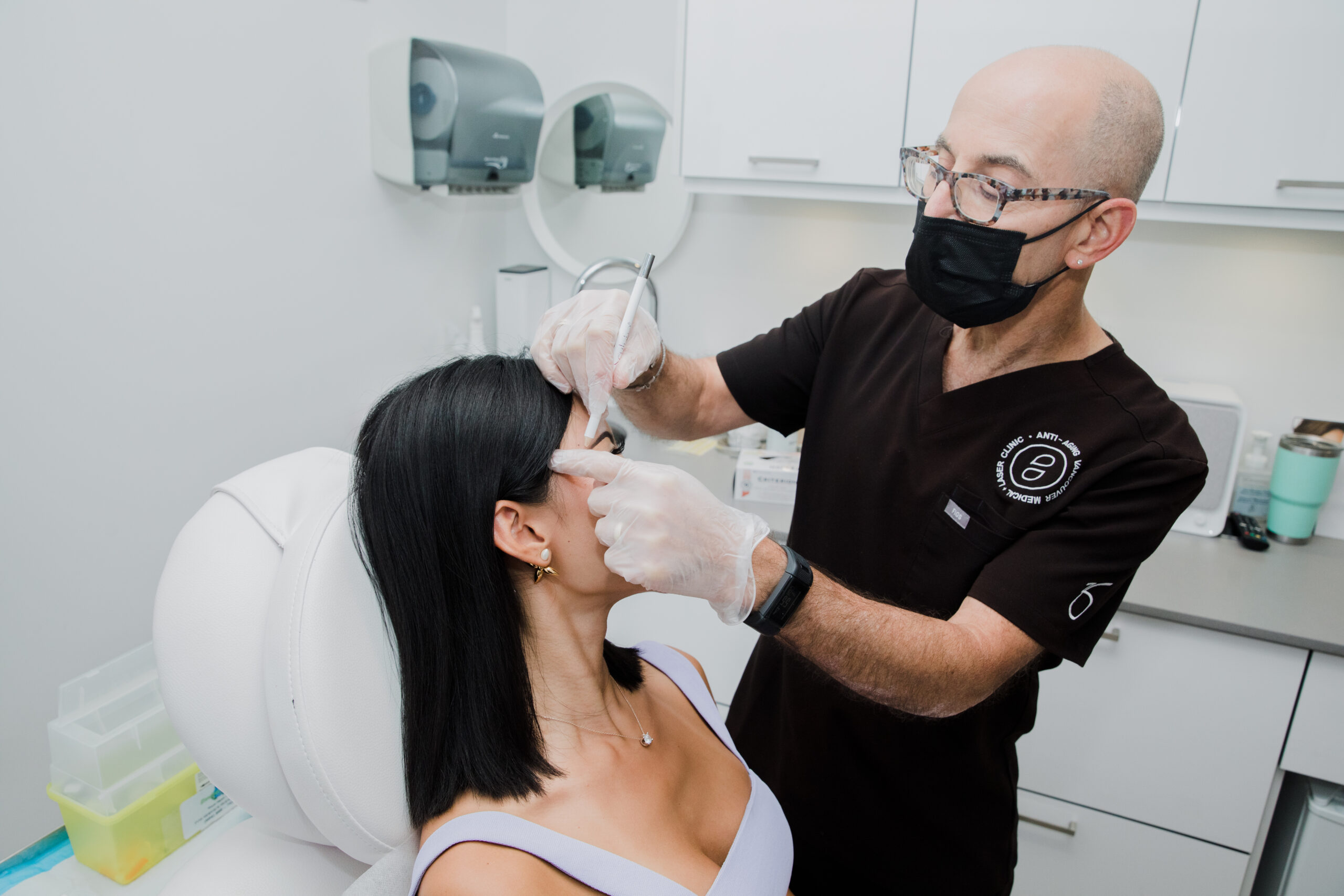 Dermal Fillers
Dermal Fillers
A thicker type of Dermal Fillers such as Juvederm Voluma XC, Perlane-L, and Radiesse can be used to fill the chin and push out the chin lines.
Thermage®
Thermage®
Thermage CPT is a skin tightening technology using radiofrequency that works beneath your skin's surface to tighten the skin and renew collagen.
All Treatments for Dimpled Chin Lines
Book Your Initial Consulation in 3 Simple Steps
Enter your details and areas of concern.
We will text you with possible day/time for your appointment.
Pay a consultation fee of $125 (this fee is applied toward your treatment).
If we determine that you are not an ideal candidate for the medical aesthetic treatment you are seeking, this fee will be refunded.
Book Your Initial Consultation Now And Get A $25 Gift Card*
Need a payment Plan?
Pre-qualify in 10 seconds
Plan Details
Must be 18 years or older
Must be a Member
Pre-authorized Debit Only
0% Interest If Paid In Full Within 12 months
EXPLORE SKINCARE
Skincare Products to Reduce Dimpled Chin Lines