Flat Buttocks
Overview
The appearance of a flat butt can be caused by several factors including: genetics, sedentary jobs or activities that require you to sit for extended periods. As you age, your butt may flatten and lose shape due to lower amounts of fat in the buttocks and loss of collagen in the skin.

Dormant butt syndrome is a condition that occurs when your gluteal muscles are weak, and your hip flexors are tight causing them to not work as efficiently as they should. This can happen from sitting for too long, sleeping in the fetal position, or repetitive activities. Dormant butt syndrome puts excess pressure and strain on other parts of your body like back, hip and knees, especially when you exercise.
How to reduce the appearance and Formation of Flat Buttocks?
Even though your butt has fallen a little from where it once was, this doesn't mean it has to stay that way. We offer non-surgical treatment options to help lift your butt and get your desired look. You may also want to consistently practice the following tips exercises to create your ideal butt look.

– Start slowly and gradually build up the intensity and duration, to avoid injury.
– There are several types of lunges you can try to create your ideal rounded butt.
– Other exercises like fire hydrant lifts, leg lifts, and bridge presses.
– Book a consultation with us to address Flat Buttock
Skincare Products to Improve Your Buttocks Appearance
You can fight loose skin and a flat butt with medical-grade skincare. There are many anti-aging moisturizers that help to firm and lift the skin. They may help reduce the appearance of a flat butt. Results of topical creams are usually seen within 24 weeks.

ViEW SKINCARE
Popular Treatments for a Flat Buttocks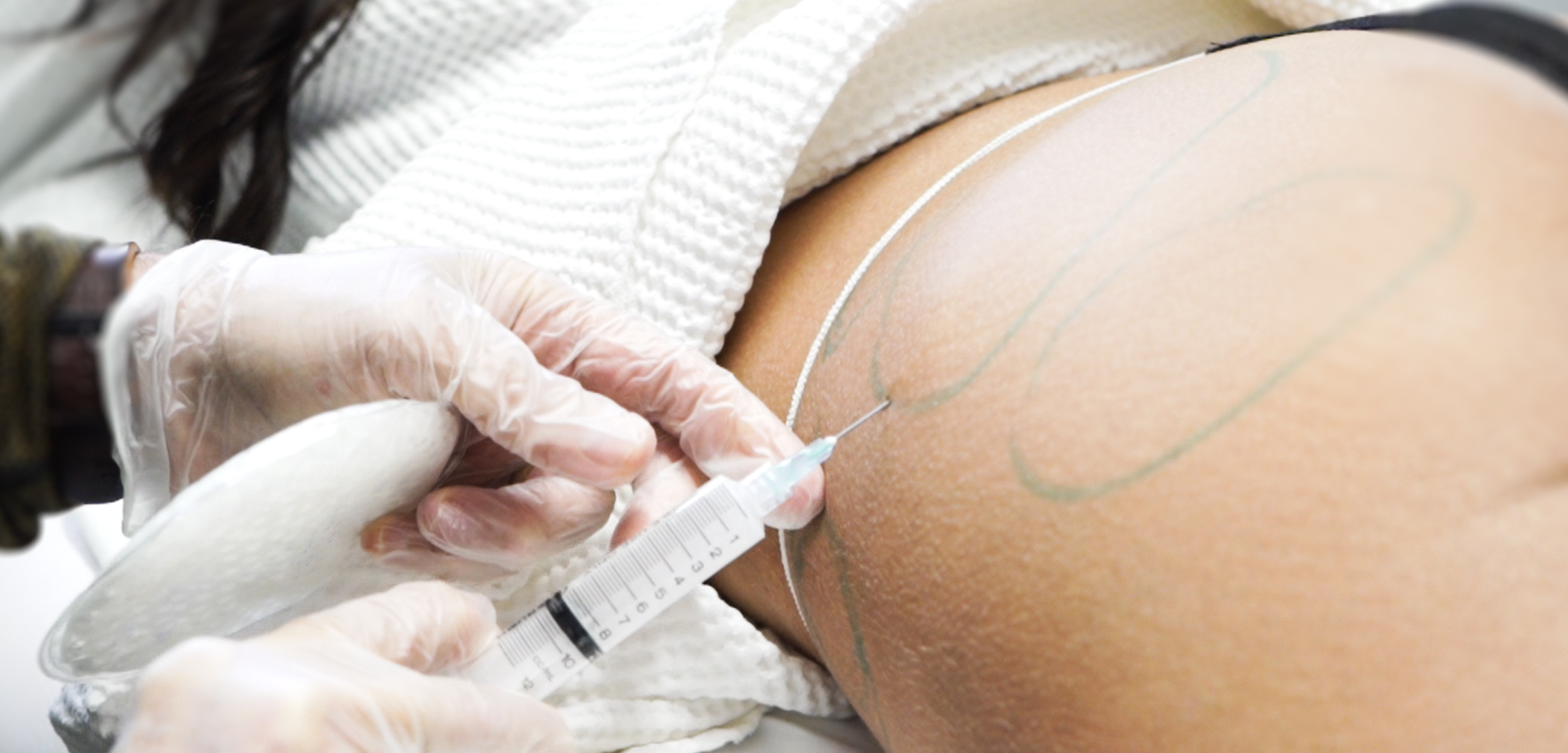 Non-Surgical Butt Lift
Non-Surgical Butt Lift
A non-surgical butt lift treatment that enhances the buttocks naturally and in a way that suits your body's natural shape. Poly-L-lactic acid filler triggers your body to react and build its own collagen in targeted areas.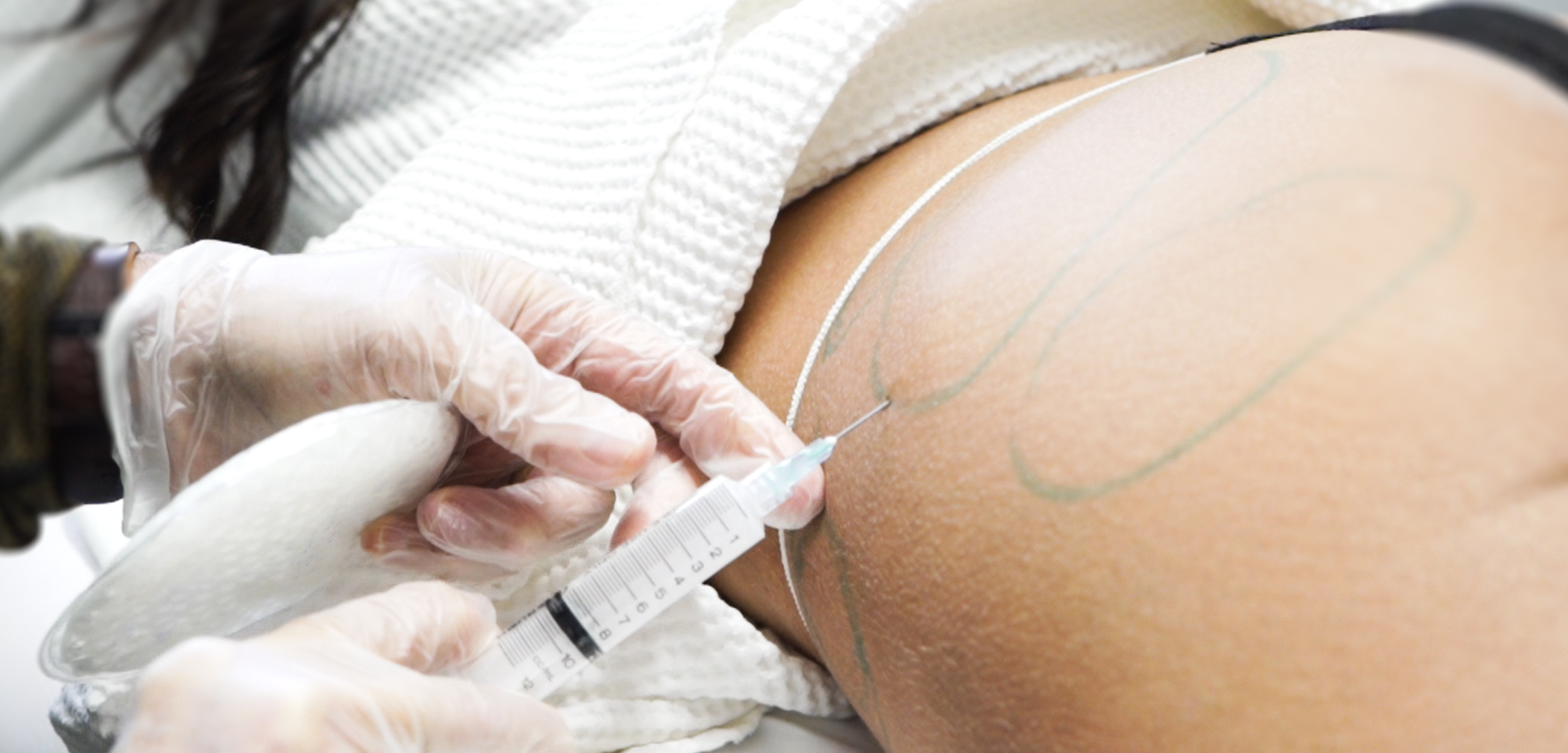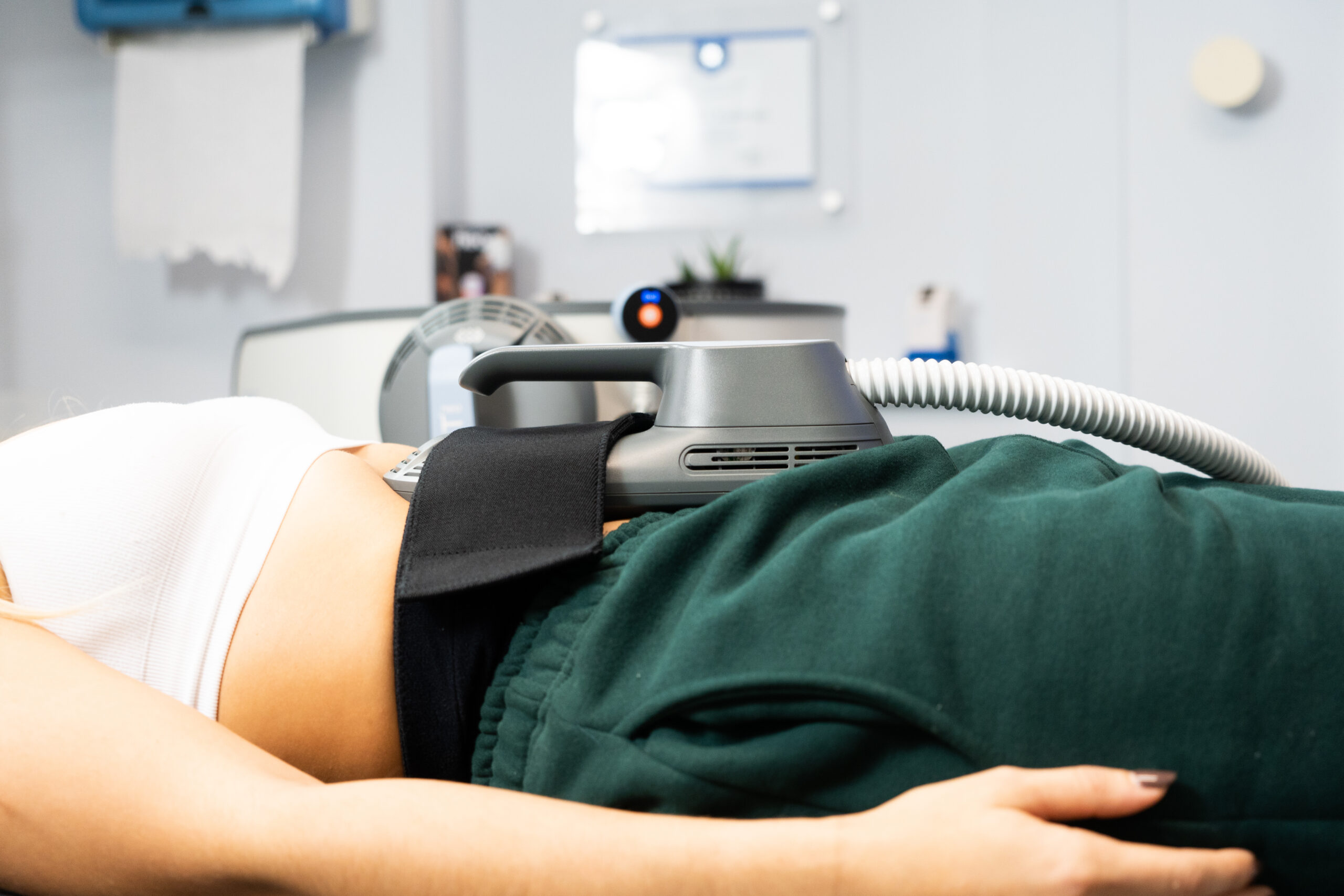 Emsculpt Neo®
Emsculpt Neo®
Emsculpt Neo is the first and only non-invasive body-shaping procedure that uses radiofrequency heating for fat reduction and muscle toning. This FDA and Health Canada approved treatment uses high intensity focused electromagnetic energy (HIFEM®) to enlarge current muscles, and grow new muscle fibres that enhances the buttocks naturally and in a way that suits your body's natural shape. This quick 30 minute treatment is painless and recommended to be performed in packages of 4.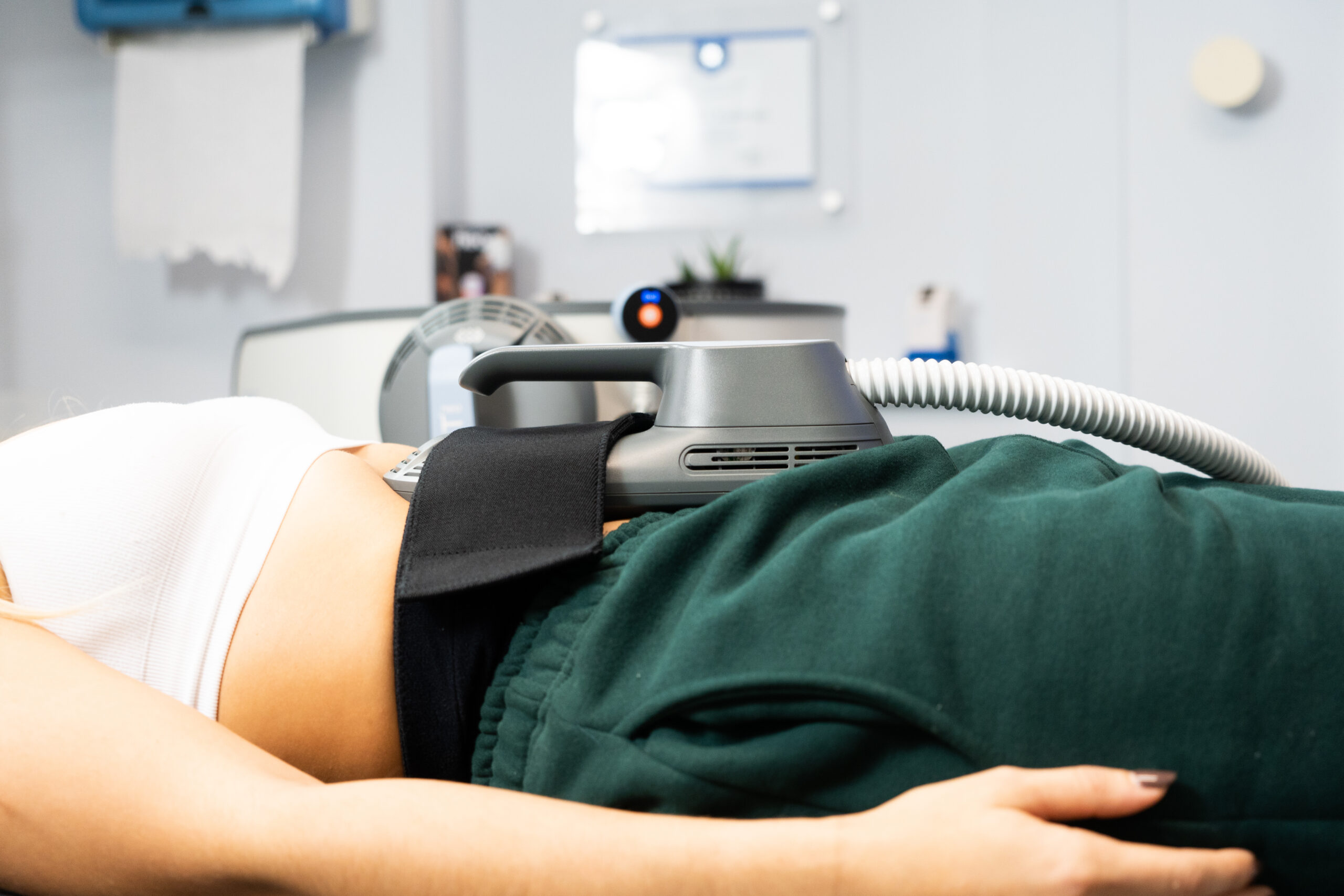 Dermal Fillers
Dermal Fillers
The Poly-L Lactic Acid will trigger your body to react and begin to build collagen around it. This can enhance and lift your buttocks naturally, with almost no downtime.
All Treatments for Body Contouring
Book Your Initial Consulation in 3 Simple Steps
Enter your details and areas of concern.
Select a day and time on Jane App.
Pay a consultation fee of $125 (this fee is applied toward your treatment).
If we determine that you are not an ideal candidate for the medical aesthetic treatment you are seeking, this fee will be refunded.
Book Your Initial Consultation Now And Get A $25 Gift Card*
Need a payment Plan?
Pre-qualify in 10 seconds
Plan Details
Must be 18 years or older
Must be a Member
Pre-authorized Debit Only
0% Interest If Paid In Full Within 12 months
Explore Skincare
Skincare Products to Improve Your Buttocks Appearance