Frown Lines
Overview
The glabella lines, also known as frown lines, are one of the most sought-after areas to be treated because you frequently use the muscles in this area. These lines are normally caused subconsciously, whether from your "concentrating face" or even your "resting face".

Other people can sometimes misinterpret your frown lines for an angry or upset look. As you age, these lines can become more noticeable, thankfully there are effective solutions.

Once frowning has occurred for many years, the moving lines progress into resting lines that are there even when not frowning. At that stage, neuromodulators are insufficient and can be combined with dermal fillers. The use of neuromodulators and/or dermal fillers are both wonderful treatments that we know will give you excellent results.
Common causes of Frown Lines
The most common causes of frown lines include:

– Genetics
– Smoking
– Sun damage
– Repeated muscle movements from frowning or deep concentration
– Excessive sun exposure without UV protection
What can be done to address Frown Lines?
The following treatments reduce the appearance of frown lines:

– Neuromodulators such as Botox is injected into the glabella area to relax the muscles that pull to create these lines.
– Fillers such as Belotero,® Juvederm or Restylane are carefully injected into the vertical glabellar lines. 
– Thermage CPT Radiofrequency can also be used to tighten facial skin.
– Halo Laser Resurfacing and Venus Viva treatments can smooth permanent lines.
– Picoway
Popular Treatments for Frown Lines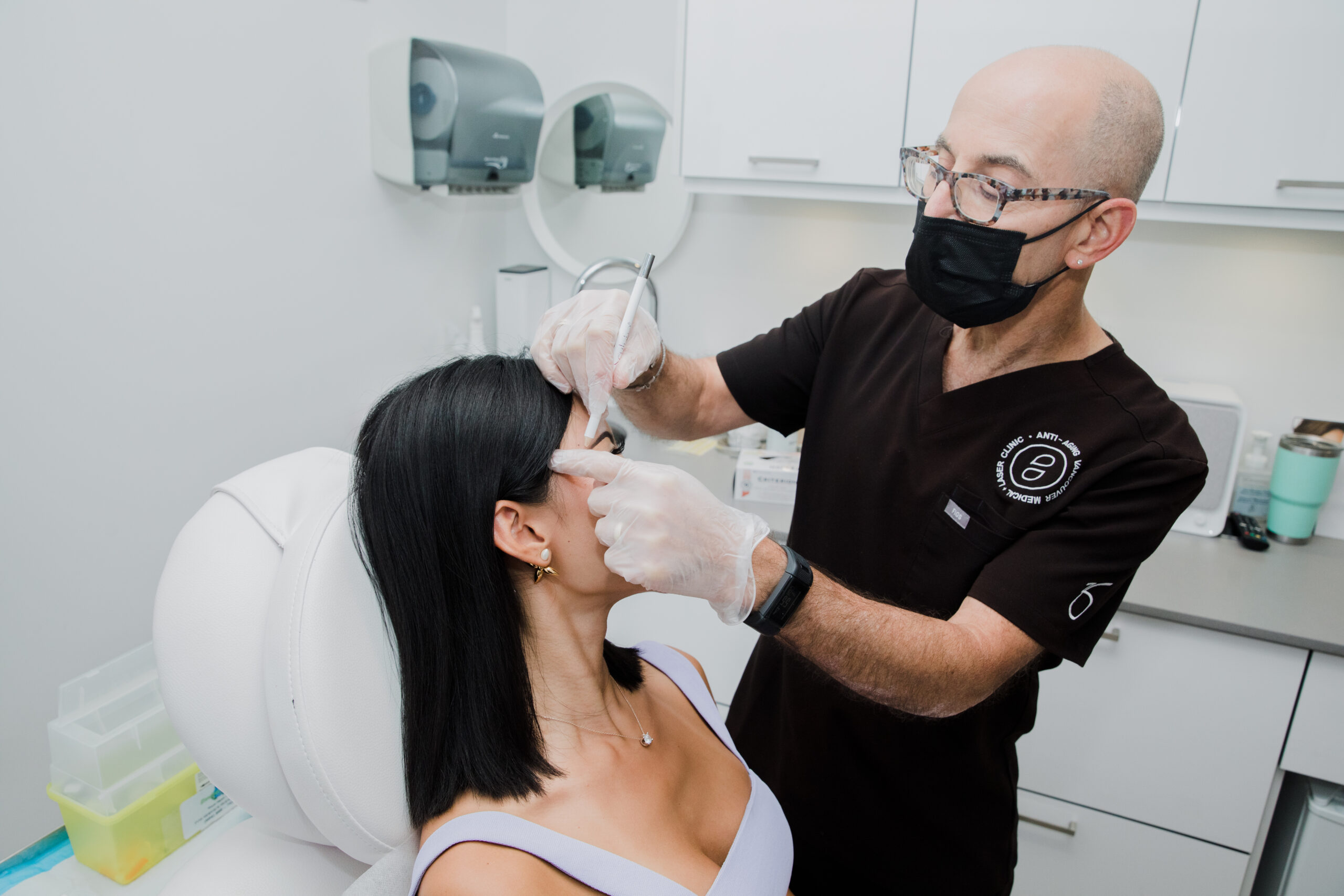 Neuromodulators
Neuromodulators
Neuromodulators relax skin muscles because they are injected directly to the underlying muscle, resulting in reduced wrinkles, making them great to treat frown lines.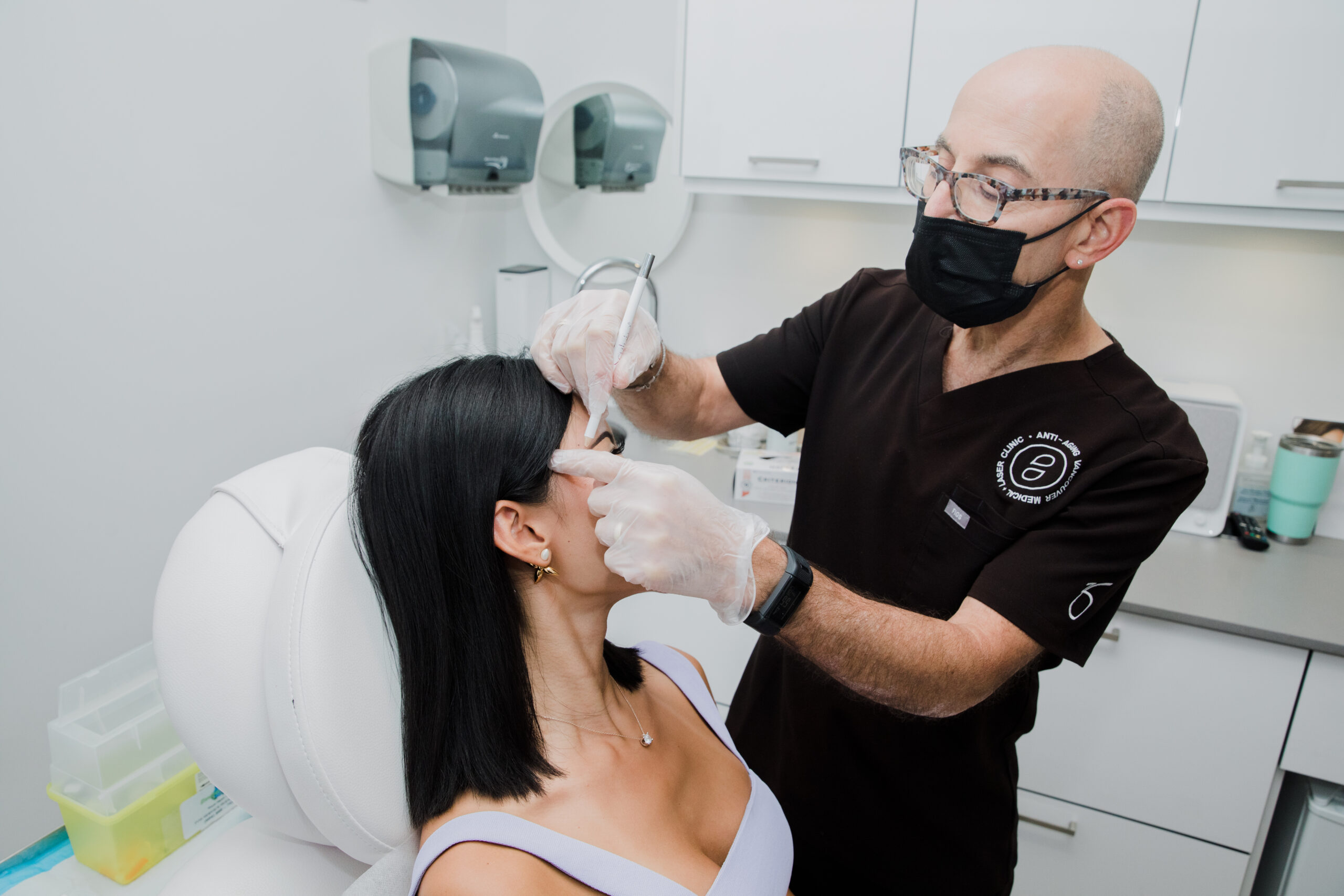 PicoWay® Rejuvenation
PicoWay® Rejuvenation
PicoWay® Laser significantly improves wrinkles including frown lines as well as other aging lines on the face. This non-surgical skin rejuvenation treatment firms your skin, giving a younger appearance.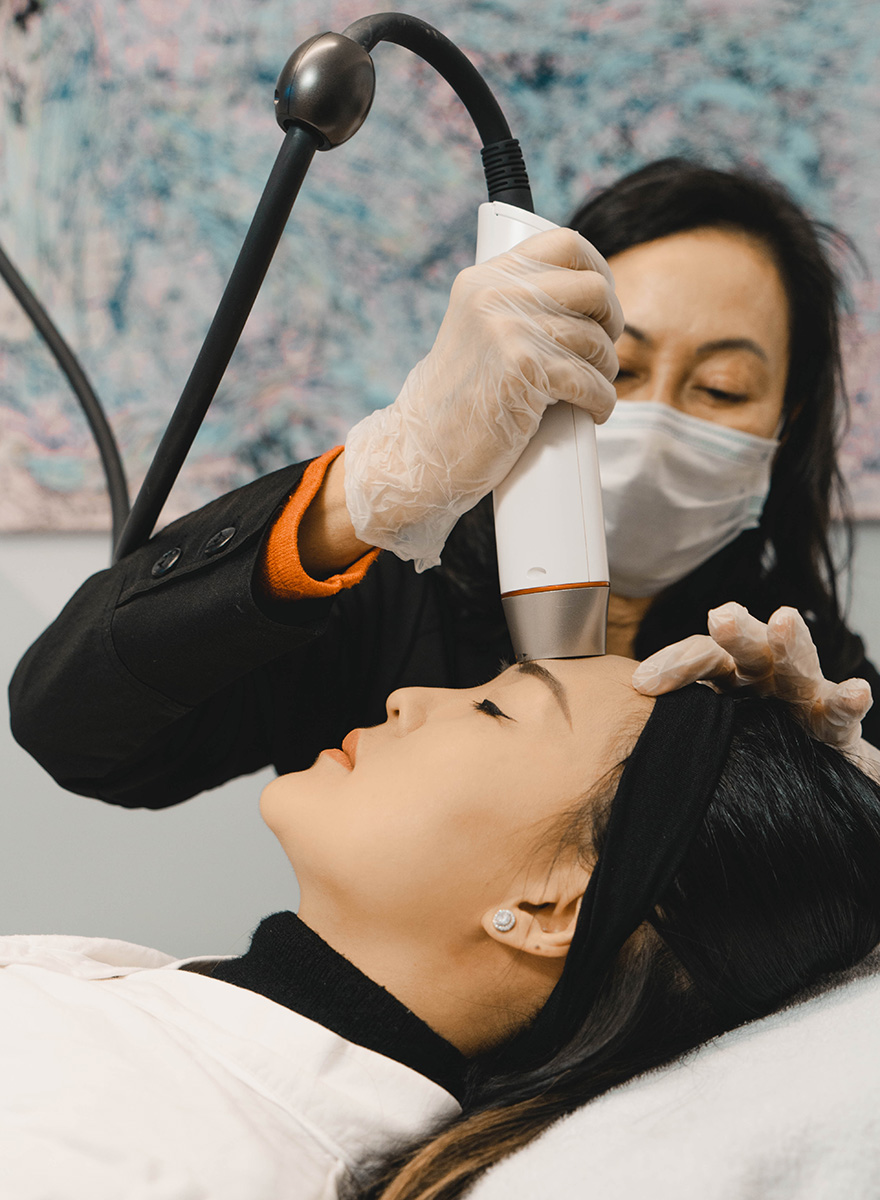 Infini™ RF Microneedling
Infini™ RF Microneedling
The Infini™ RF treatment reduces frown lines because it improves superficial fine lines and facial wrinkles and improves elasticity.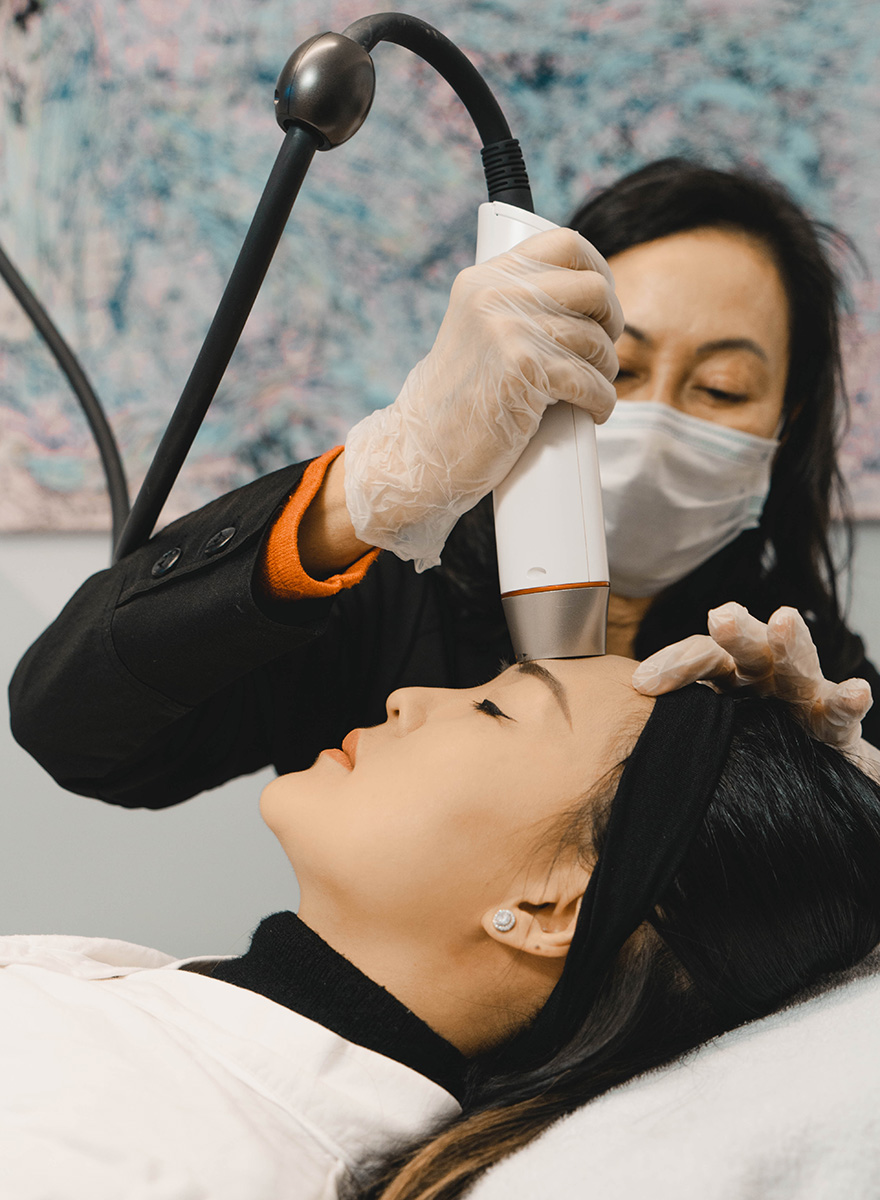 All Treatments for Frown Lines
Book Your Initial Consulation in 3 Simple Steps
Enter your details and areas of concern.
Select a day and time on Jane App.
Pay a consultation fee of $125 (this fee is applied toward your treatment).
If we determine that you are not an ideal candidate for the medical aesthetic treatment you are seeking, this fee will be refunded.
Book Your Initial Consultation Now And Get A $25 Gift Card*
Need a payment Plan?
Pre-qualify in 10 seconds
Plan Details
Must be 18 years or older
Must be a Member
Pre-authorized Debit Only
0% Interest If Paid In Full Within 12 months
EXPLORE SKINCARE
Skincare Products to Reduce Frown Lines