Knee Fat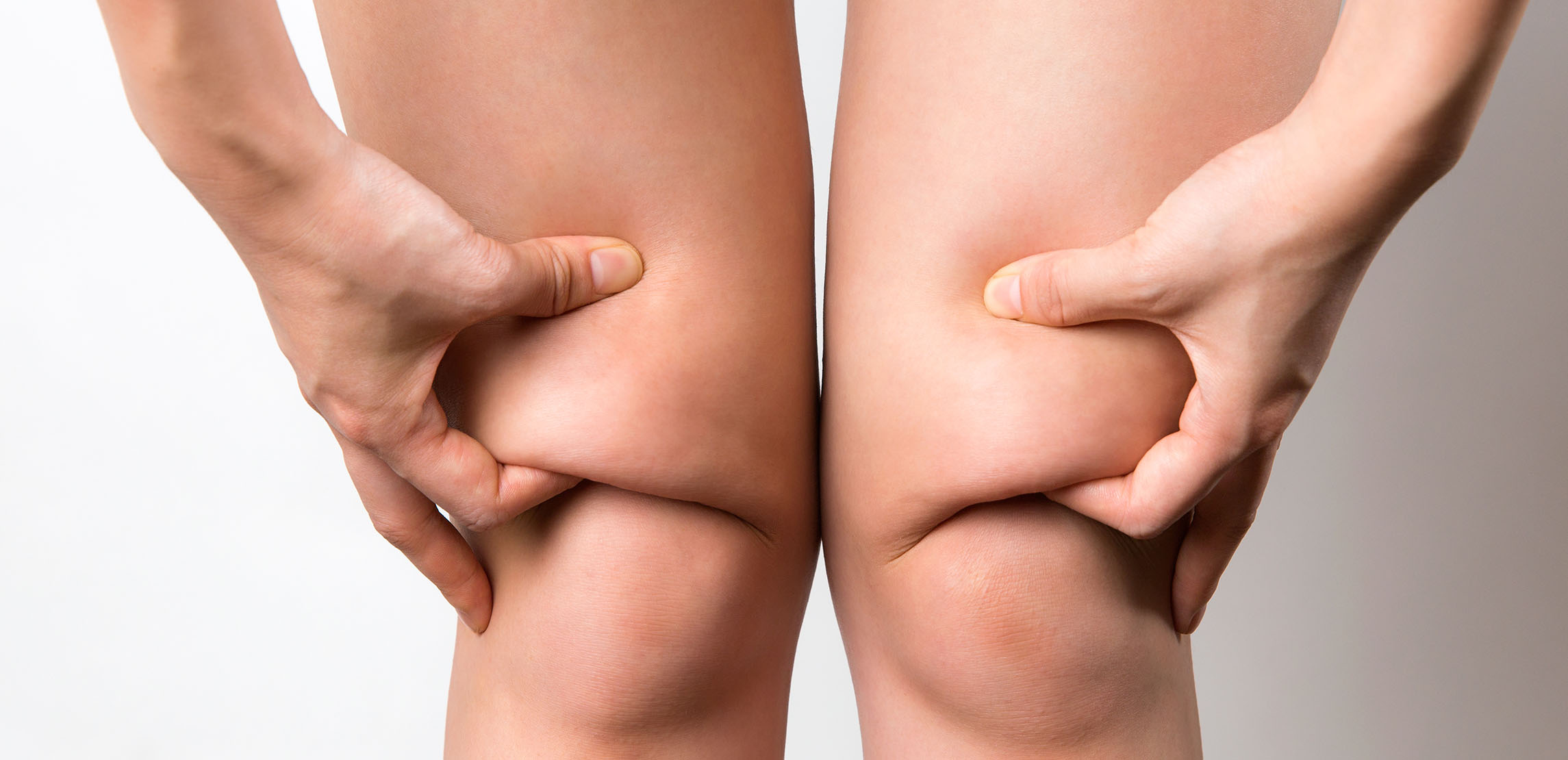 Overview
As we age, the body tends to hold fat in areas such as the knees. There are a large number of insulin receptors in this area which equals more fat deposits in the knees and thighs.
The excessive fat around the knees is particularly difficult to reduce. Often, this is one of the last areas of fat to dissipate with extreme dieting. And most people are not prepared to reduce caloric intake sufficiently to a starvation level for such a prolonged period, just to reduce knee fat.

At Anti-Aging Medical & Laser Clinic, we offer non-surgical treatments that reduce knee fat. We can also combine treatments to keep results longer, while smoothing your skin.
What causes Knee Fat?
Most common causes of knee fat include:

Hormonal changes can be linked to excess knee fat
Changes during menopause
Pregnancy
Sagging skin
How to get rid of Knee Fat?
Performing cardiovascular exercise to burn knee fat and targeting the muscles near your knees may help. Exercise such as running, indoor cycling, stair climbing, lunges, jumping rope, squats, rowing and brisk walking can all make a difference. In the past, some of the only effective ways to target unwanted knee fat was through surgery or liposuction to reduce knee fat, without excessive diets or exercise. 

Regardless of what you do to get rid of knee fat, it's also important to consider your knee health as you don't want to hurt your knees. There are many ways you can help protect your knees during exercise by wearing shoes designed for the activity you're doing and when bending your knees, you don't want to let them go past your toes.
Popular Treatments for Knee Fat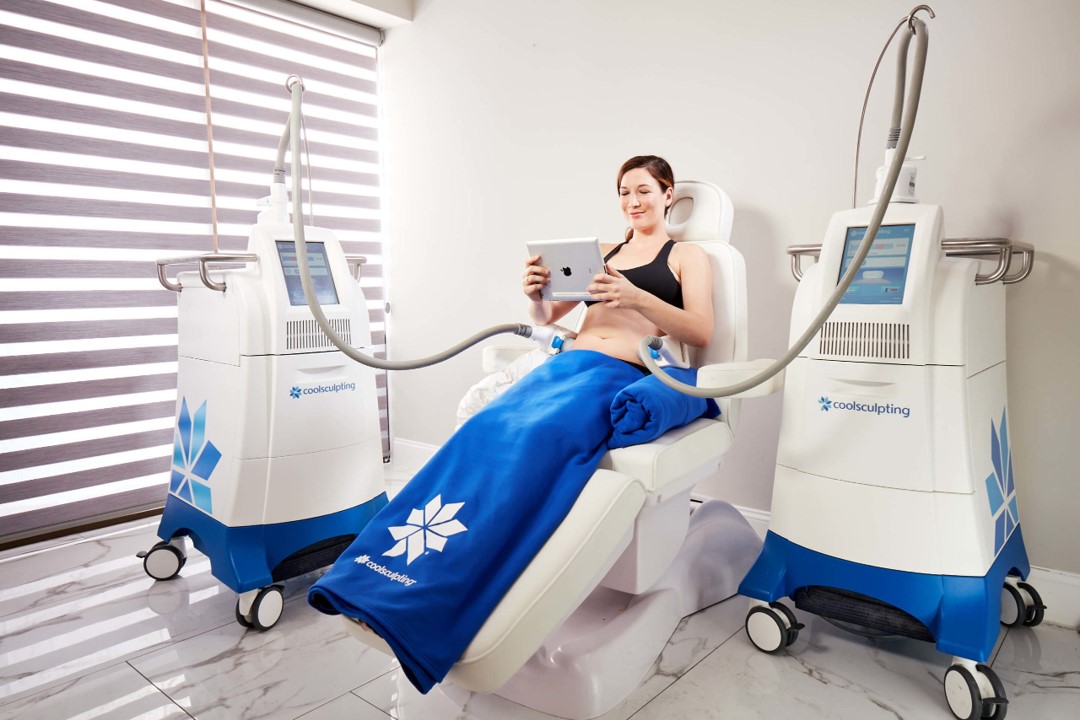 CoolSculpting®
CoolSculpting®
CoolSculpting allows you to shape and contour your body by freezing fat cells, reducing up to 25% of fat in the treatment zone with every session.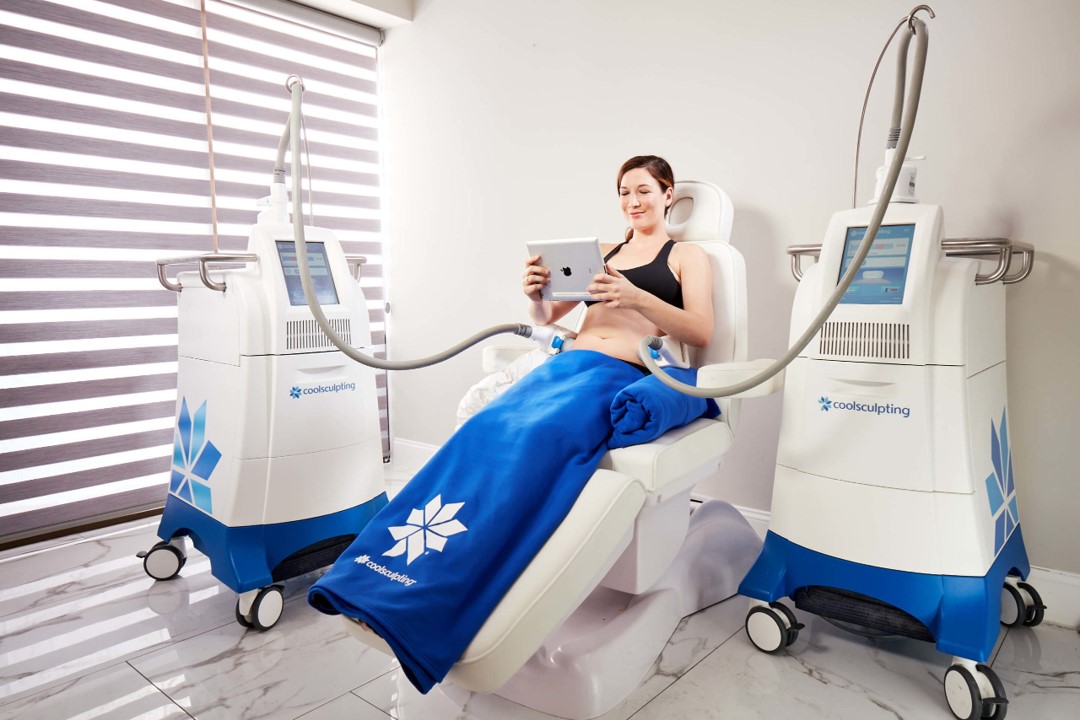 Thermage®
Thermage®
Thermage CPT is a non-invasive, radiofrequency treatment for smoother, tighter skin. This treatment can be performed on many areas of your body including around the knees. This treatment will also temporarily improve the appearance of cellulite.
Women's Health Consultation
Women's Health Consultation
Sometimes a full medical assessment is needed to properly examine the condition of your knees. Understanding your medical health history, helps us create the best treatment plan to help you reduce your knee fat safely.
All Treatments for Knee Fat
Book Your Initial Consulation in 3 Simple Steps
Enter your details and areas of concern.
Select a day and time on Jane App.
Pay a consultation fee of $125 (this fee is applied toward your treatment).
If we determine that you are not an ideal candidate for the medical aesthetic treatment you are seeking, this fee will be refunded.
Book Your Initial Consultation Now And Get A $25 Gift Card*
Need a payment Plan?
Pre-qualify in 10 seconds
Plan Details
Must be 18 years or older
Must be a Member
Pre-authorized Debit Only
0% Interest If Paid In Full Within 12 months