Loose Neck Skin
Overview
Loose, sagging neck skin can be caused by a variety of factors, including genetics, weight gain, sun damage, and the natural aging process. As skin loses elasticity, wrinkles and sagging may become more prominent. Additionally, neck cords, which are caused by strong neck muscles, can be a concern for some individuals. These issues can all contribute to an aging appearance of the neck, which is why many people seek treatments to help address them.
The most common causes of Loose Neck Skin
– Aging, due to collagen loss in your skin
– Sun exposure
– Weight loss

Book your consultation today to see how we can help you address loose neck skin.
How to improve quality of skin?
Depending on your age and the condition of your neck skin, there are skincare products and cosmetic treatments that tighten the skin without surgery. For loose skin, non-surgical cosmetic treatments like Thermage CPT, Infini RF improve the skin's collagen growth in your neck. For sun damages on the neck, Picoway ®, BBL ®, Halo ® are all treatments that can be considered. For neck cords, neuromodulator injectable is the best treatment to rapidly relax the muscle.
Non-surgical cosmetic treatments like Thermage CPT improve the skin's collagen growth in your neck. Other treatments that work wonders to tighten loose neck skin are listed in our treatments section.
Popular Treatments for Loose Neck Skin
Thermage®
Thermage®
Thermage is a non-invasive, radiofrequency therapy stimulating your own collagen creating a more youthful look. With this treatment, there will be no social downtime and the peak effect will be gradually reached in 3 months after the treatment.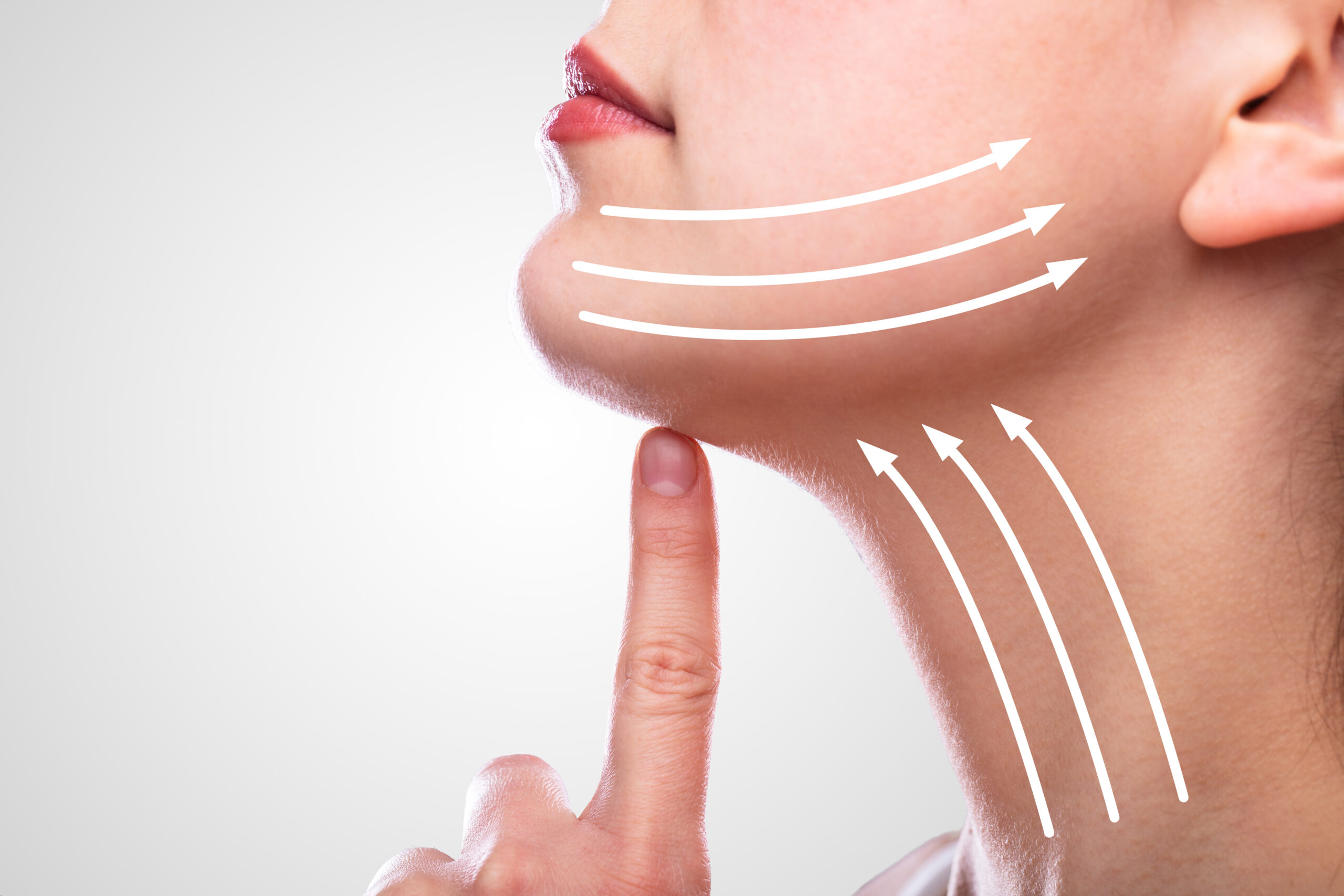 Ultherapy
Ultherapy
Ulthera ® is the only non-invasive procedure authorized for sale by Health Canada to lift skin on the neck. It uses ultrasound images to identify the depth and location of your collagen-rich tissue in order to pinpoint exactly where to deliver the energy.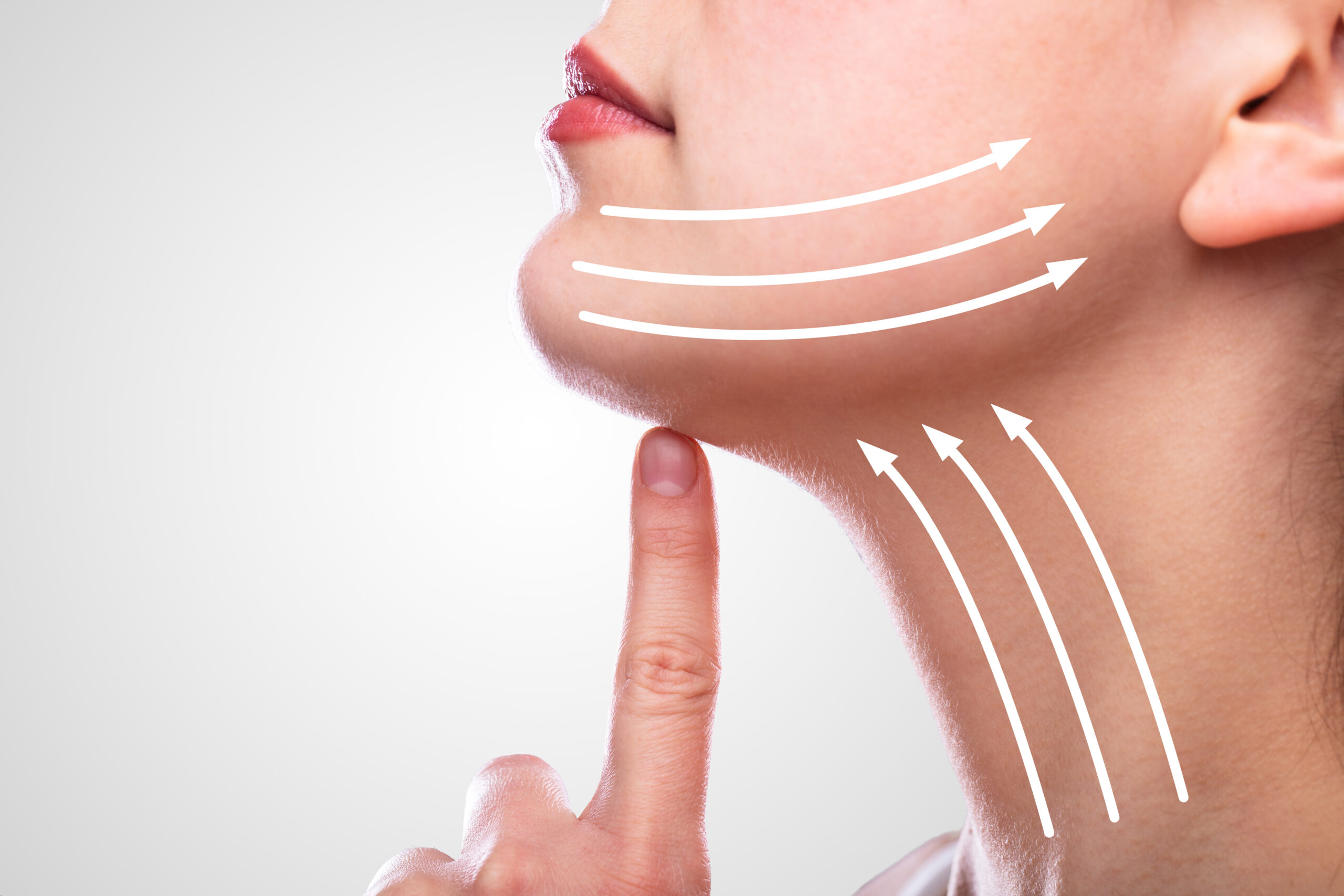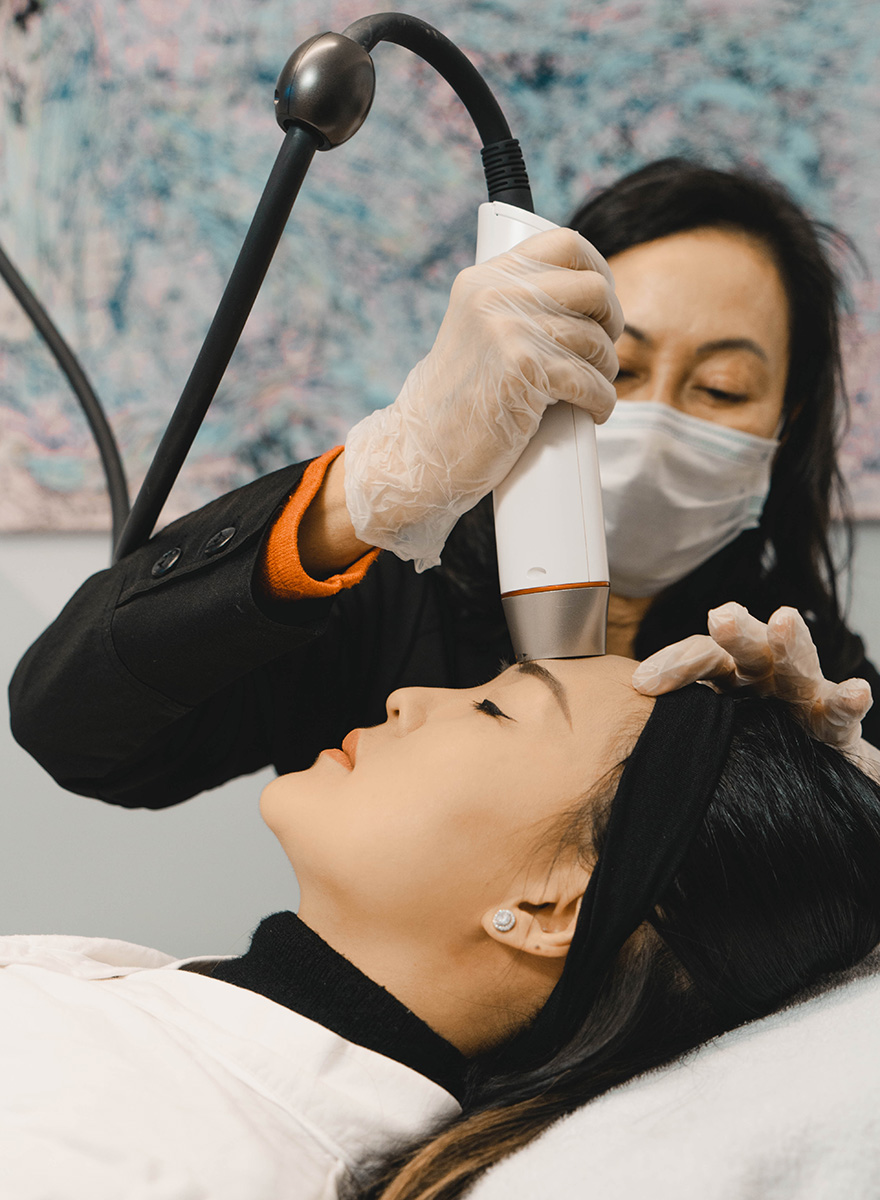 Infini™ RF Microneedling
Infini™ RF Microneedling
INFINI RF microneedling is a treatment that uses radiofrequency (RF) technology to address issues such as sagging skin, wrinkles, and changes in skin texture.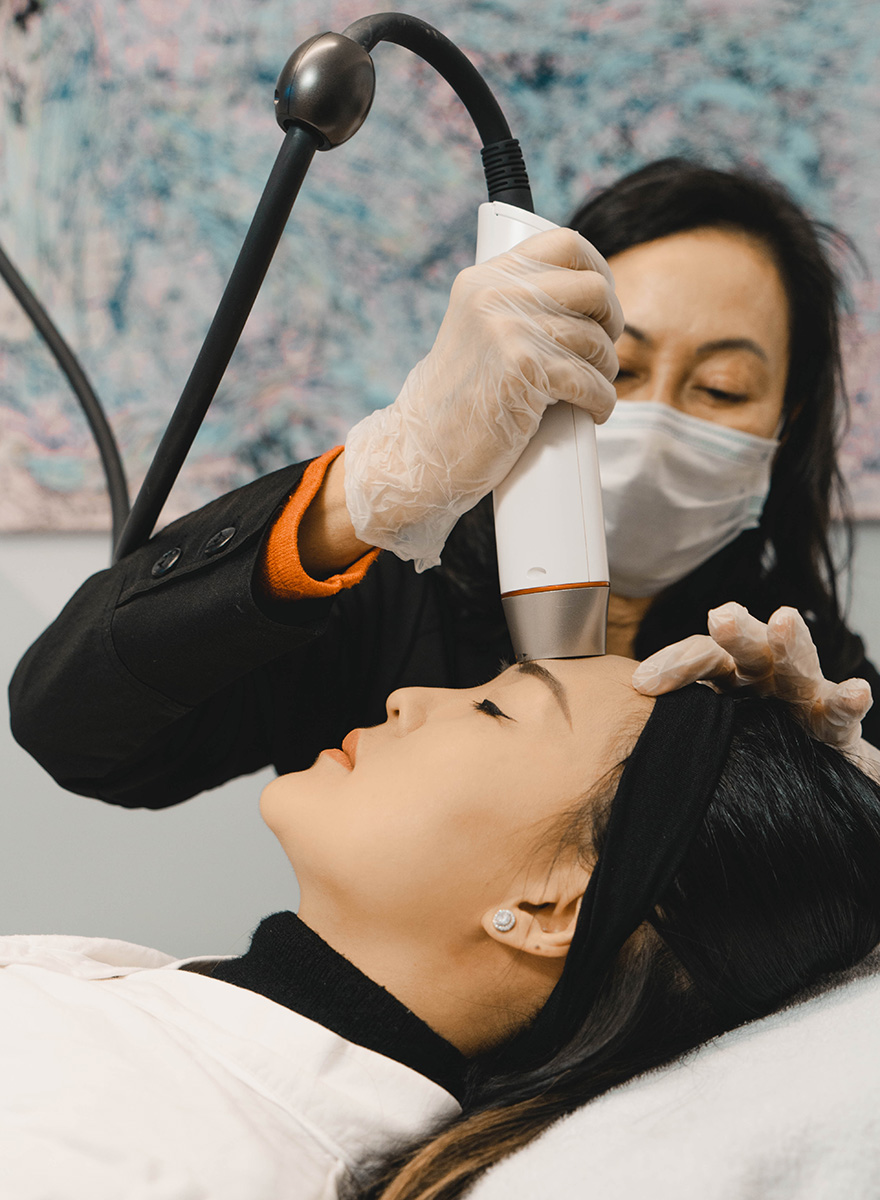 All Treatments for Loose Neck Skin
Book Your Initial Consulation in 3 Simple Steps
Enter your details and areas of concern.
Select a day and time on Jane App.
Pay a consultation fee of $125 (this fee is applied toward your treatment).
If we determine that you are not an ideal candidate for the medical aesthetic treatment you are seeking, this fee will be refunded.
Book Your Initial Consultation Now And Get A $25 Gift Card*
Need a payment Plan?
Pre-qualify in 10 seconds
Plan Details
Must be 18 years or older
Must be a Member
Pre-authorized Debit Only
0% Interest If Paid In Full Within 12 months
EXPLORE SKINCARE
Treatments to Improve Neck Quality