Skin Lesions
Overview
Skin lesions are dry, red, or itchy patches on your skin, they are typically found in children but can continue into adulthood. They usually shows up in your elbow creases, knee, wrists, scalp, neck, cheeks, legs and other areas.

Eczema in darker-skinned people can cause skin discolouration, making the affected area lighter or darker than the surrounding skin. Eczema or atopic dermatitis can be linked to allergies and asthma and is suspected to be an overactive immune response to an irritant.

While there is no cure for skin lesions, symptoms can be managed. For many people, eczema can also go away over time.
What causes skin lesions?
Common conditions that can cause skin lesions include:
Acne
Psoriasis
Impetigo
Cold sores
Chickenpox
Allergic eczema
Actinic keratosis
Contact dermatitis (allergic reaction)
How to get rid of skin lesions?
Doctors will evaluate your type of skin lesion, health, and medical history. Oftentimes, your doctor can prescribe topical corticosteroid creams and ointments, oral medications, or surgery. Light therapy can also help ease skin lesions symptoms. To provide relief from burning and itching, you can also consider home care remedies like oatmeal baths of lotions.
At Anti-Aging Medical & Laser Clinic, we offer non-surgical treatments to ease skin lesions symptoms. We can also combine treatments for longer lasting results.
The light treatments we offer are IPL, BBL, red and blue lights in the HydraFacial treatment. A GP should prescribe topical corticosteroid creams and ointments as well as oral medications. Dr. Frame does sometimes help these patients if they need it. Patients with severe conditions will require a dermatologist to take care of them.
Popular Treatments for Skin Lesions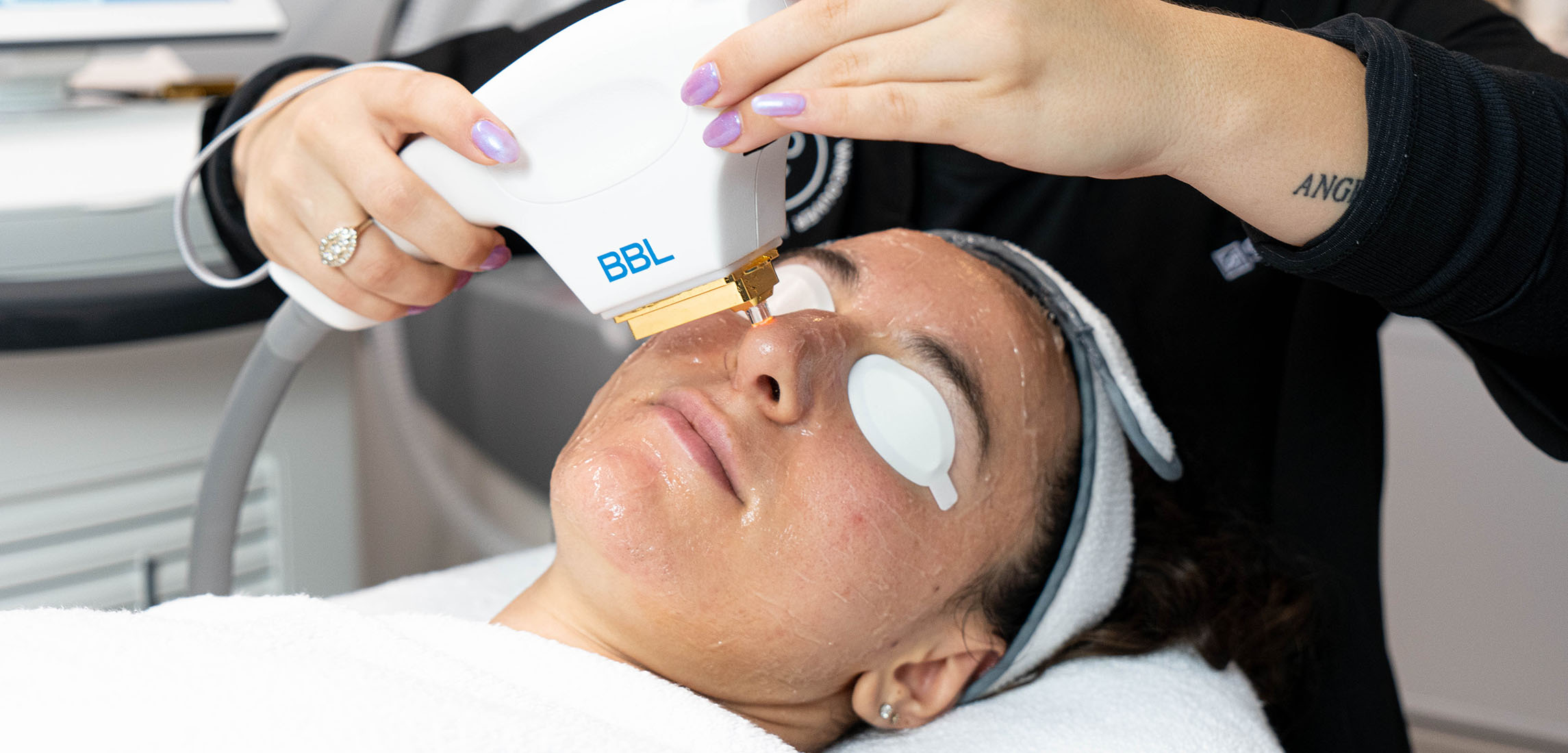 Forever Clear BBL™
Forever Clear BBL™

Forever Young BBL sets new standards in the anti-aging realm. An intense pulsed light blasts an array of skin discolouration and vascular concerns including pigment lesions, rosacea, and small veins.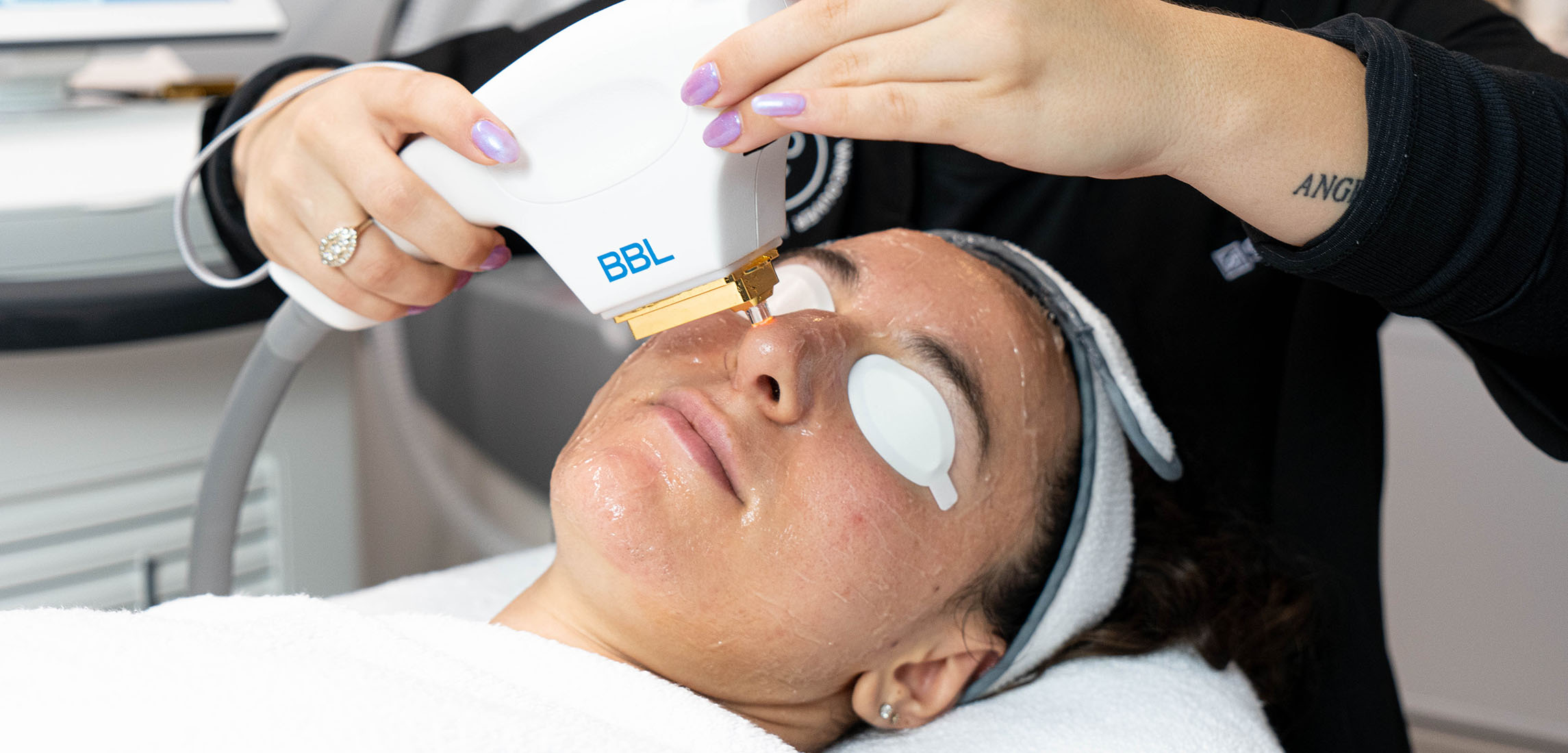 IPL Photofacial
IPL Photofacial

IPL treatments can on several body parts to treat pigmentation issues and remove sun damage, age spots, freckles, rosacea, and even birthmarks.
HydraFacial
HydraFacial

HydraFacials can treat a variety of skin conditions including dryness and even improve improve skin lesions to promote healthier looking skin.
All Treatments for Skin Lesions
Book Your Initial Consulation in 3 Simple Steps
Enter your details and areas of concern.
Select a day and time on Jane App.
Pay a consultation fee of $125 (this fee is applied toward your treatment).
If we determine that you are not an ideal candidate for the medical aesthetic treatment you are seeking, this fee will be refunded.
Book Your Initial Consultation Now And Get A $25 Gift Card*
Need a payment Plan?
Pre-qualify in 10 seconds
Plan Details
Must be 18 years or older
Must be a Member
Pre-authorized Debit Only
0% Interest If Paid In Full Within 12 months
EXPLORE SKINCARE
Skincare Products to Manage Skin Lesions