Stomach Fat
Overview
Stomach fat increases with age and weight gain in many people. You have probably found this is the most difficult fat to get rid of.  Coincidentally, stomach fat is also one of the most dangerous fatty areas on your body. While some of the fat is below your skin, some is around or in the your organs, known as visceral fat. All of this "belly fat" is associated with higher risk of heart disease, diabetes, sleep apnea, high blood pressure, and even some cancers.
Fat accumulation is a complex phenomenon in most people. While most people blame "poor diet", modern medicine has discovered many brain pathways that drive hunger and fullness (satiety). At Anti-Aging Medical & Laser Clinic, we offer non-surgical treatments that reduce stomach fat. We can also combine treatments to keep results longer, while smoothing your skin.
What causes stomach fat?
Most common causes of stomach fat include: 
Genetic factors and metabolism that increase hunger and reduce satiety,
Medications that increase appetite,
Diets with excessive calories, carbohydrates or fats (depending on your body type),
Consuming too much alcohol
Lack of exercise
Tips to Reduce Stomach Fat
Having a good diet and drinking less alcohol can help you reduce belly fat. For example, eating soluble fiber promotes weight loss by helping you feel full. You can also consume foods that are high in fiber every day, such as:
Dietary and exercise changes
Flax seeds
Legumes
Blackberries
Brussels sprouts
Additionally, eating a high protein diet also helps. As high protein intakes increase the release of the fullness hormone PYY. Foods with a good source of protein include items such as eggs, fish, whey protein, and beans.
At times, a complete medical assessment may be necessary to thoroughly understand your health and past medical history to determine your best options. We also recommend:
Dietary and exercise changes, and 
Medical consultation to look for hormonal changes or other causes
Popular Treatments for Stomach Fat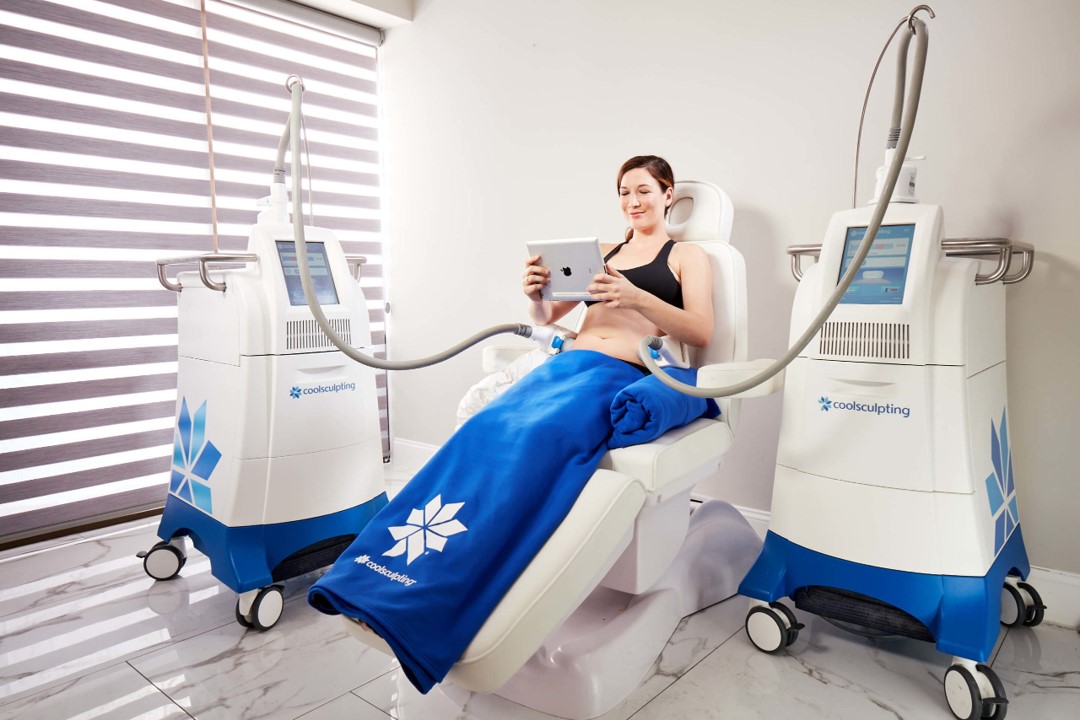 CoolSculpting®
CoolSculpting®
CoolSculpting is a non-invasive treatment that uses controlled cooling to target and freeze fat cells. When the fat cells crystallize and die, the body naturally processes and eliminates them, resulting in a more sculpted appearance. CoolSculpting is a gentle and effective way to target specific areas of fat and can be a good option for those looking to contour and shape their body without surgery or downtime. It is important to speak with a qualified healthcare professional to determine if CoolSculpting is right for you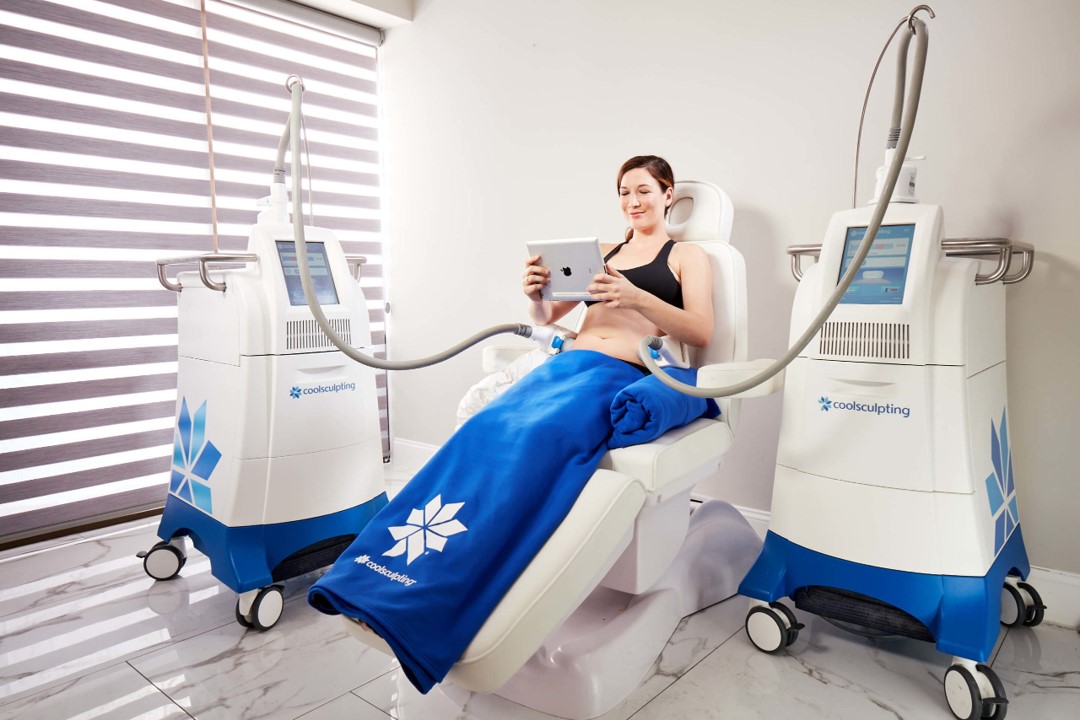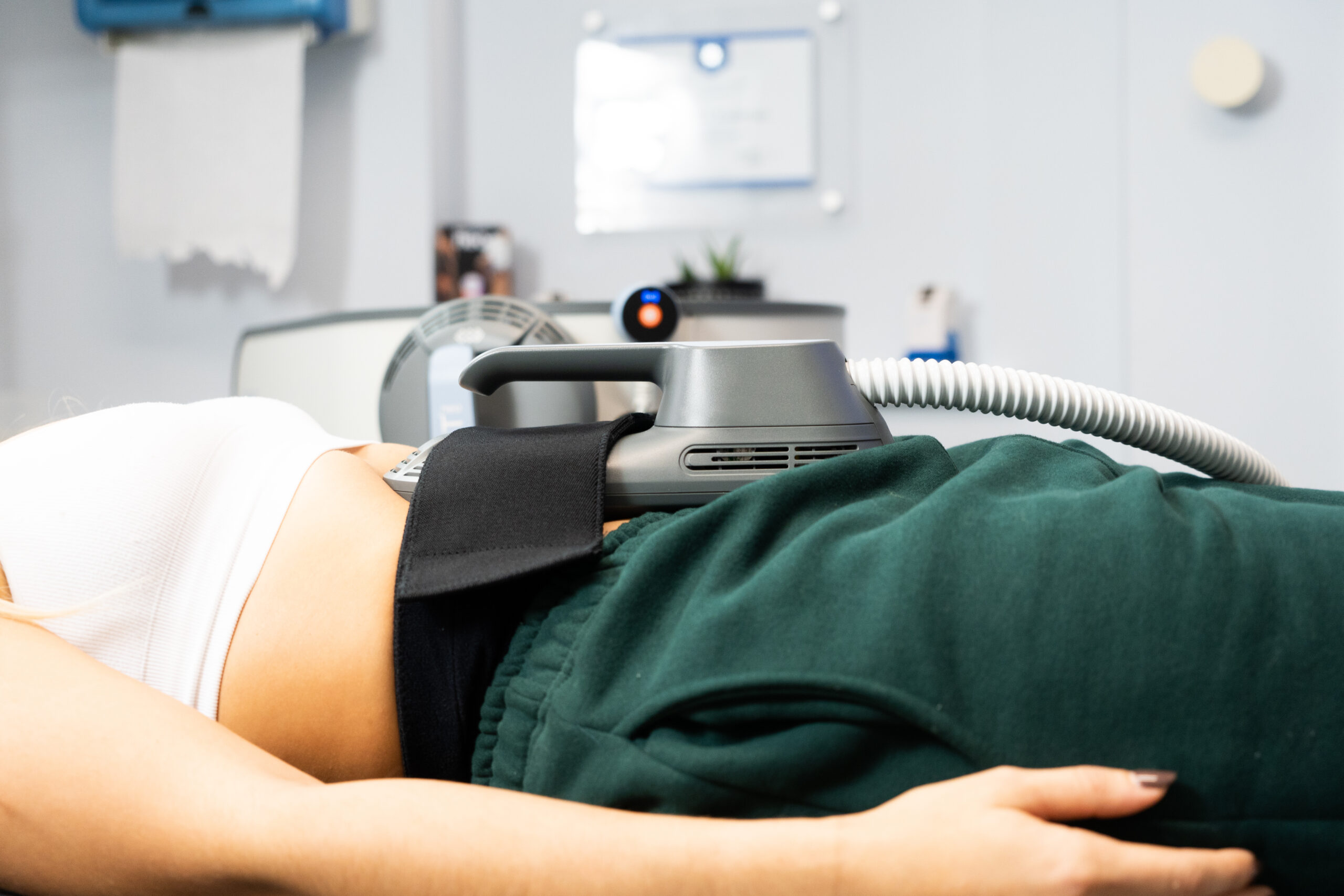 Emsculpt Neo®
Emsculpt Neo®
If you can benefit from less fat and more muscle, the Emsculpt Neo procedure may be a great fit.
Emsculpt Neo is the first and only non-invasive body-shaping procedure that uses radiofrequency heating for fat reduction and high intensity focused electromagnetic energy (HIFEM®) for muscle strengthening and toning in a 30-minute session. The end result is more fat reduction and muscle growth than any single gold-standard product.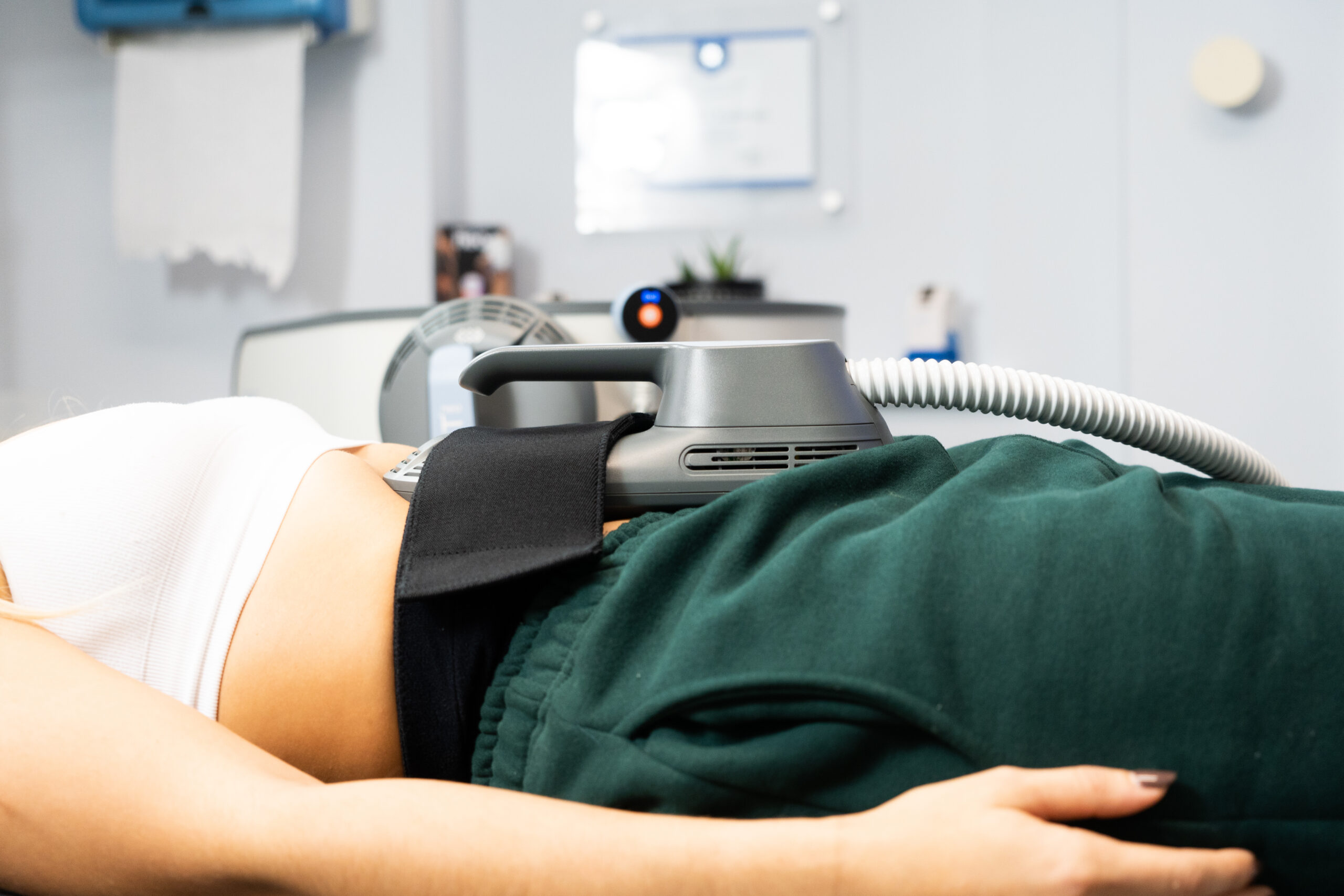 All Treatments for Contouring
Book Your Initial Consulation in 3 Simple Steps
Enter your details and areas of concern.
Select a day and time on Jane App.
Pay a consultation fee of $125 (this fee is applied toward your treatment).
If we determine that you are not an ideal candidate for the medical aesthetic treatment you are seeking, this fee will be refunded.
Book Your Initial Consultation Now And Get A $25 Gift Card*
Need a payment Plan?
Pre-qualify in 10 seconds
Plan Details
Must be 18 years or older
Must be a Member
Pre-authorized Debit Only
0% Interest If Paid In Full Within 12 months