Stubborn Thigh Fat
Overview
Although diet and exercise can help to shape, tone, and strengthen muscles, there may be certain areas of the body where fat is more resistant to reduction. This can be due to genetics, which play a role in determining where fat is stored and where it is lost first. There are two types of thigh fat: subcutaneous fat, which is located just below the skin, and intramuscular fat, which is located within the muscles. 
Shaping, toning, and strengthening your muscles can feel good and be good for your health. However, sometimes despite all your diet changes and exercise, you still may have stubborn patches of thigh fat that just won't budge.
Tips to reduce the appearance and formation of Thigh Fat
Thigh fat is natural and common, but it can be an extremely difficult area to lose fat in. Thankfully, there are cosmetic treatments available to help you lose stubborn fat that is stuck in one particular area.
The treatment you choose will depend on the amount of thigh fat and desired outcome. Unlike liposuction or other surgical interventions, we can help you eliminate unwanted thigh fat without surgery, extensive downtime, or severe complications.
Skincare Products to Help with Thigh Fat
Our recommended skincare products to reduce the appearance of cellulite and stretch marks from your thighs. Retinol is widely used to fight the signs of aging because it stimulates the production of new skin. There are specialty gels that are similarly effective that may help reduce the appearance of scars and hydrate the skin. Results of topical creams are usually seen within 24 weeks.
All of our skincare products are medical grade and dermatologist-recommended. 
Popular Treatments for Stubborn Thigh Fat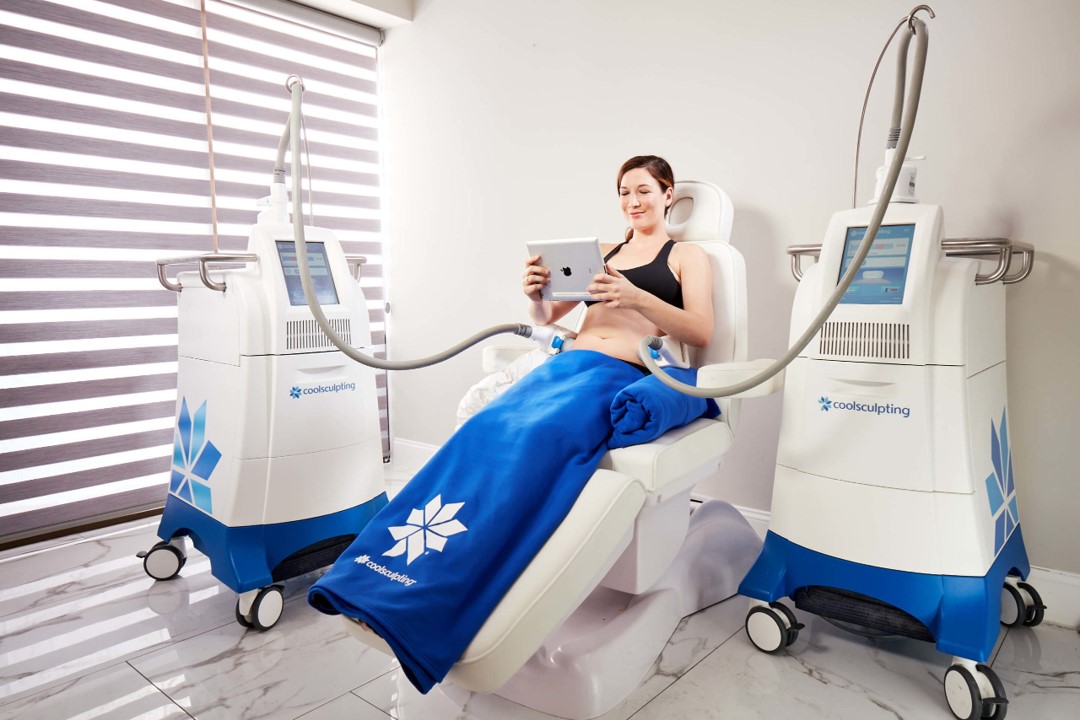 CoolSculpting®
CoolSculpting®
CoolSculpting is the latest cryolipolysis technology that is an effective safe treatment for non-invasive permanent fat reduction. It uses the mechanism of controlled freezing, along with your body's own elimination systems, to gently remove targeted undesired fat.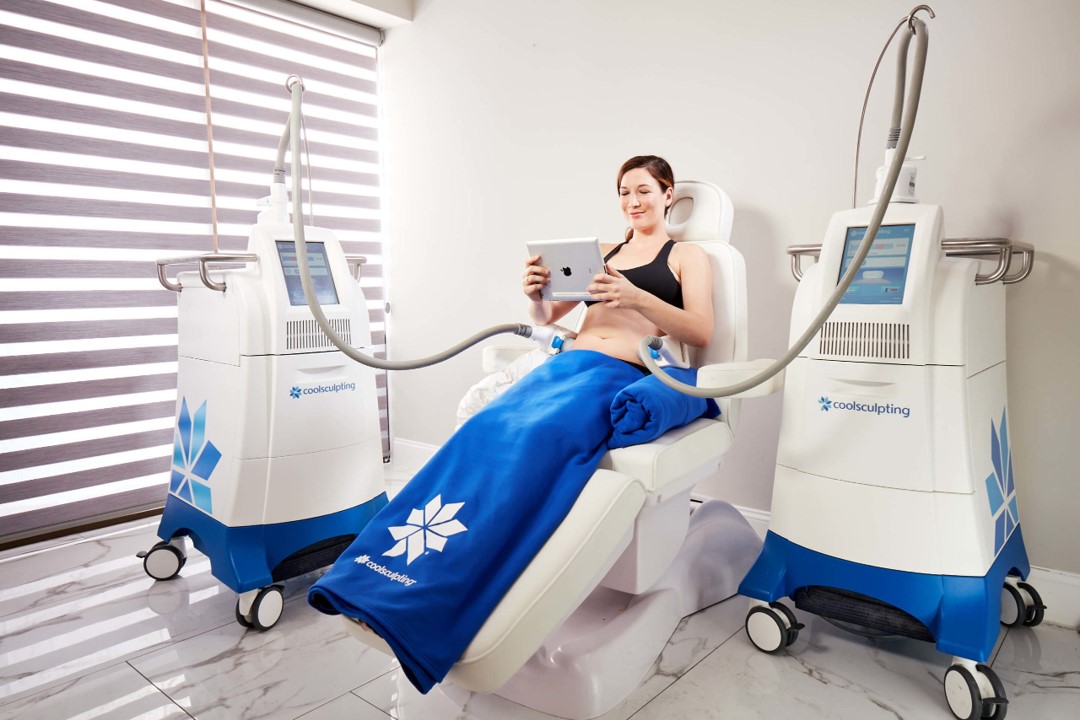 Thermage®
Thermage®
Thermage Comfort Pulse Technology (CPT) is a non-surgical skin tightening treatment that can smooth skin and reduce the appearance of cellulite.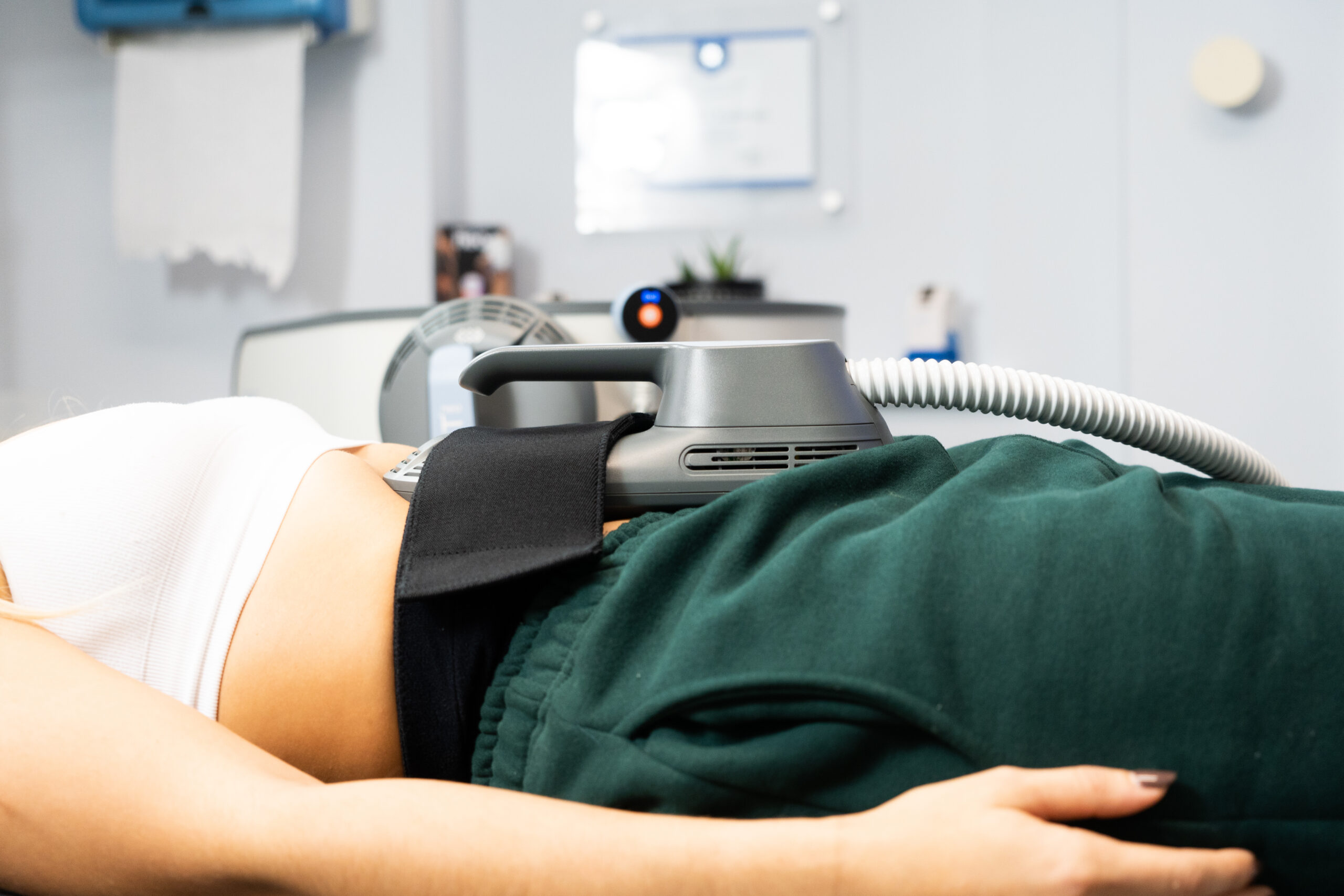 Emsculpt Neo®
Emsculpt Neo®
This FDA and Health Canada approved treatment uses high intensity electromagnetic therapy to enlarge current muscles, and grow new muscle fibres. This quick 30 minute treatment is painless and recommended to be performed in packages of 4.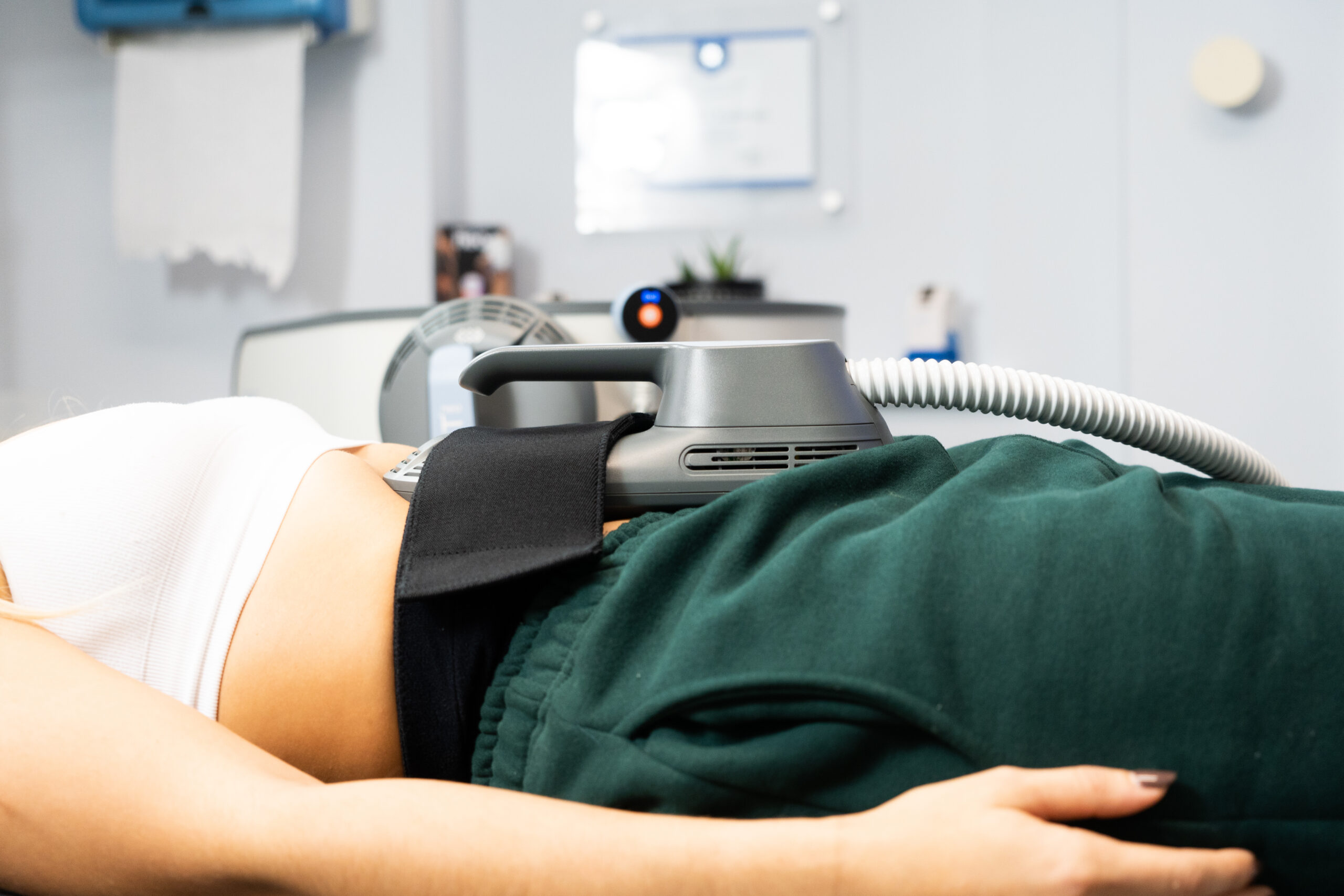 All Treatments for Contouring
Book Your Initial Consulation in 3 Simple Steps
Enter your details and areas of concern.
Select a day and time on Jane App.
Pay a consultation fee of $125 (this fee is applied toward your treatment).
If we determine that you are not an ideal candidate for the medical aesthetic treatment you are seeking, this fee will be refunded.
Book Your Initial Consultation Now And Get A $25 Gift Card*
Need a payment Plan?
Pre-qualify in 10 seconds
Plan Details
Must be 18 years or older
Must be a Member
Pre-authorized Debit Only
0% Interest If Paid In Full Within 12 months
EXPLORE SKINCARE
Skincare Products to Help with Thigh Fat and Cellulite