Thigh Stretch Marks
Overview
Streaks or stripes on the skin are usually caused by the skin stretching from an unexpected weight gain, growth spurt (as in during puberty) or from pregnancy. Bodybuilders are also prone to stretch marks from the rapid change that building muscle can produce.
There is a decreased supportive structure of the stretched skin and small tears occur. At first stretch marks can be reddish or purple and have a different texture from the surrounding skin. Fortunately, most fade or disappear over time but some can stick around for life.
Other causes of thigh stretch marks include:
The side effects of some medications 
Certain medical conditions such as steroid use
Genetics
How to Get Rid of Thigh Stretch Marks?
There are many creams on the market claiming to get rid of stretch marks but few have been reported to actually make a difference. If treated early, tretinoin (Retin A) cream and glycolic acid peels or creams can help minimize the appearance of stretch marks.
Other treatments that reduce thigh stretch marks are:
Laser therapy. These procedures stimulate skin cell growth.
Exfoliation. Regular exfoliators remove dead skin from your thighs and also improve skin regeneration.
Microdermabrasion. This treatment uses exfoliating crystals to reduce the appearance of thigh stretch marks.
Popular Treatments For Stretch Marks
HALO™ Hybrid Fractional Laser
HALO™ Hybrid Fractional Laser
HALO's revolutionary technology offers skin resurfacing by growing new cells. This treatment addresses numerous skin conditions including stretch marks by triggering your skin's natural tone and texture.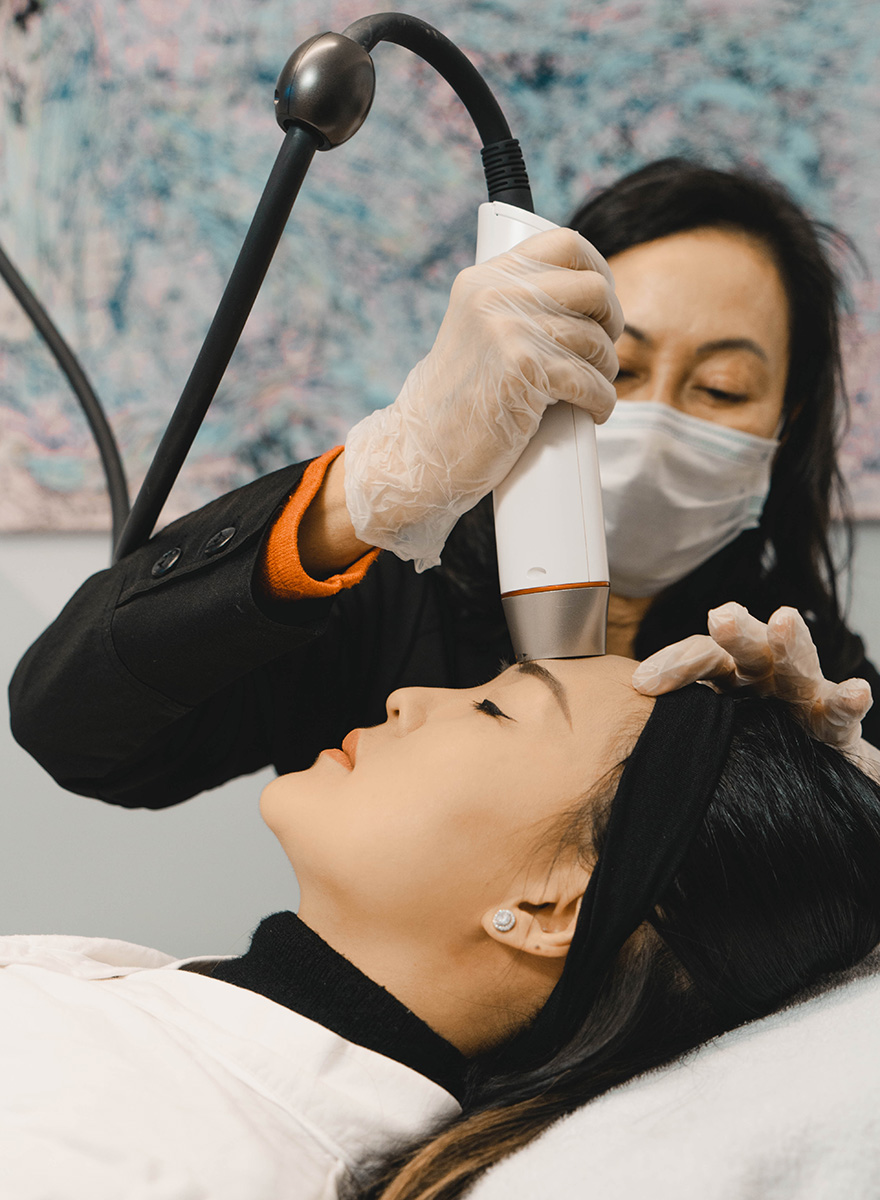 Infini™ RF Microneedling
Infini™ RF Microneedling
Infini Microneedling is a minimally invasive treatment that applies multiple fine needles penetrating your skin, inducing new collagen and reducing thigh stretch marks over time.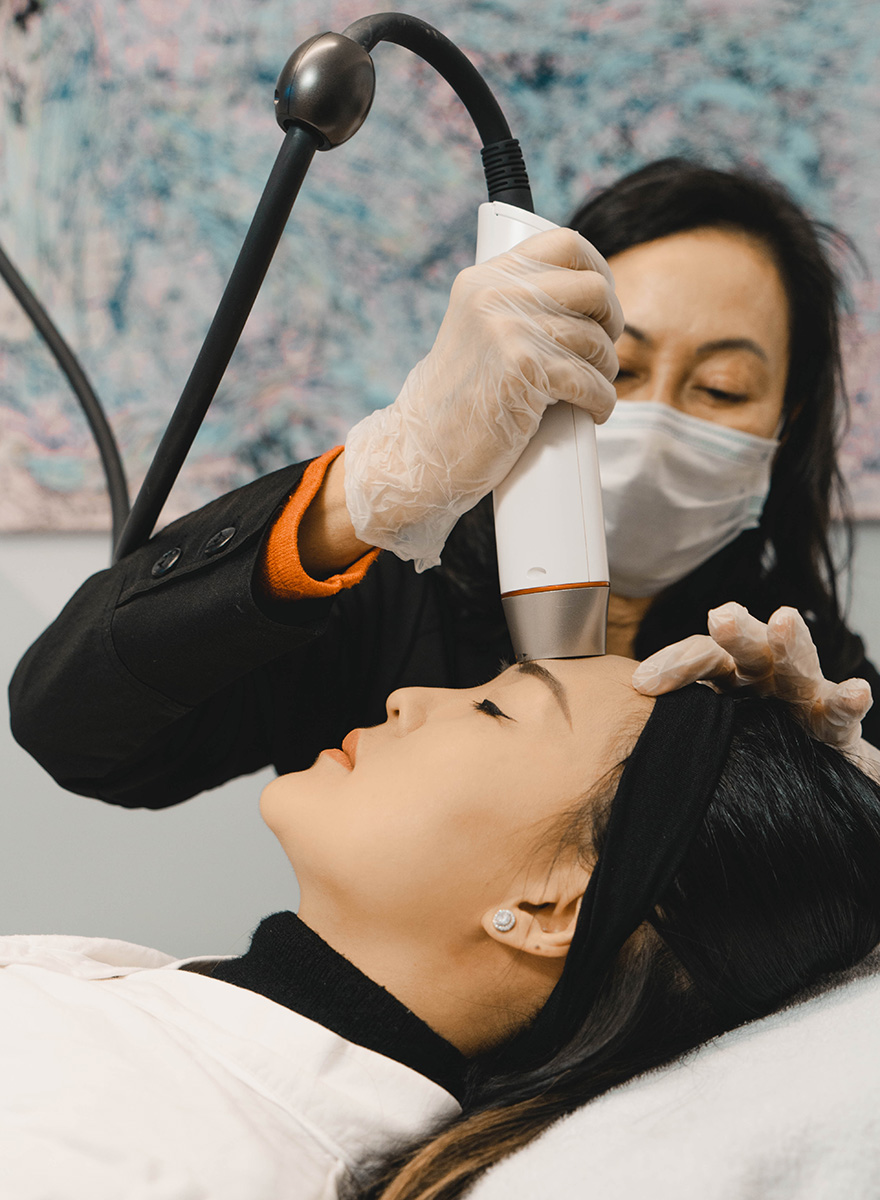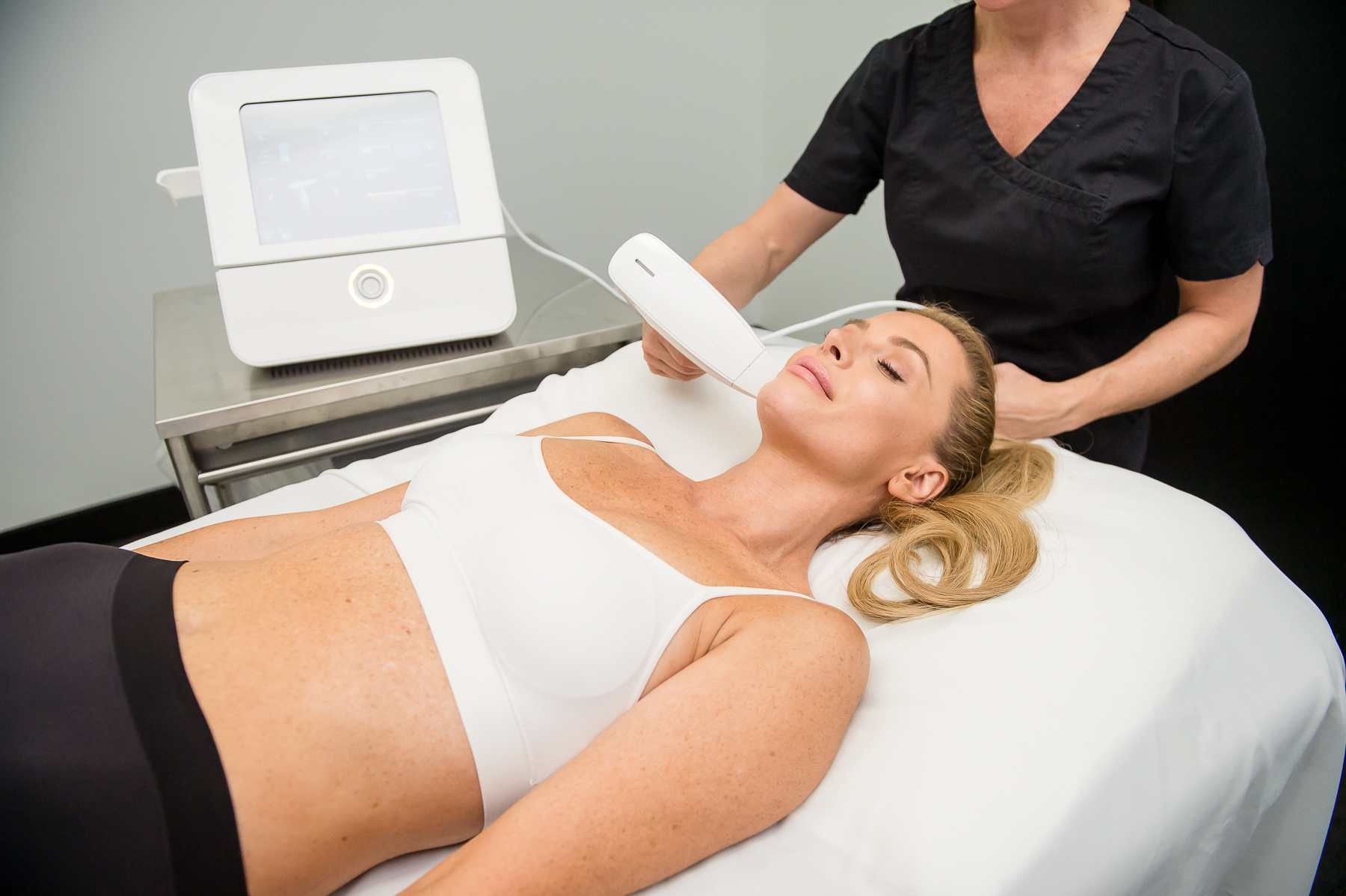 Venus Viva™
Venus Viva™
Venus Viva is a skin resurfacing treatment that creates collagen and rejuvenates your skin, reducing the appearance of stretch marks over time.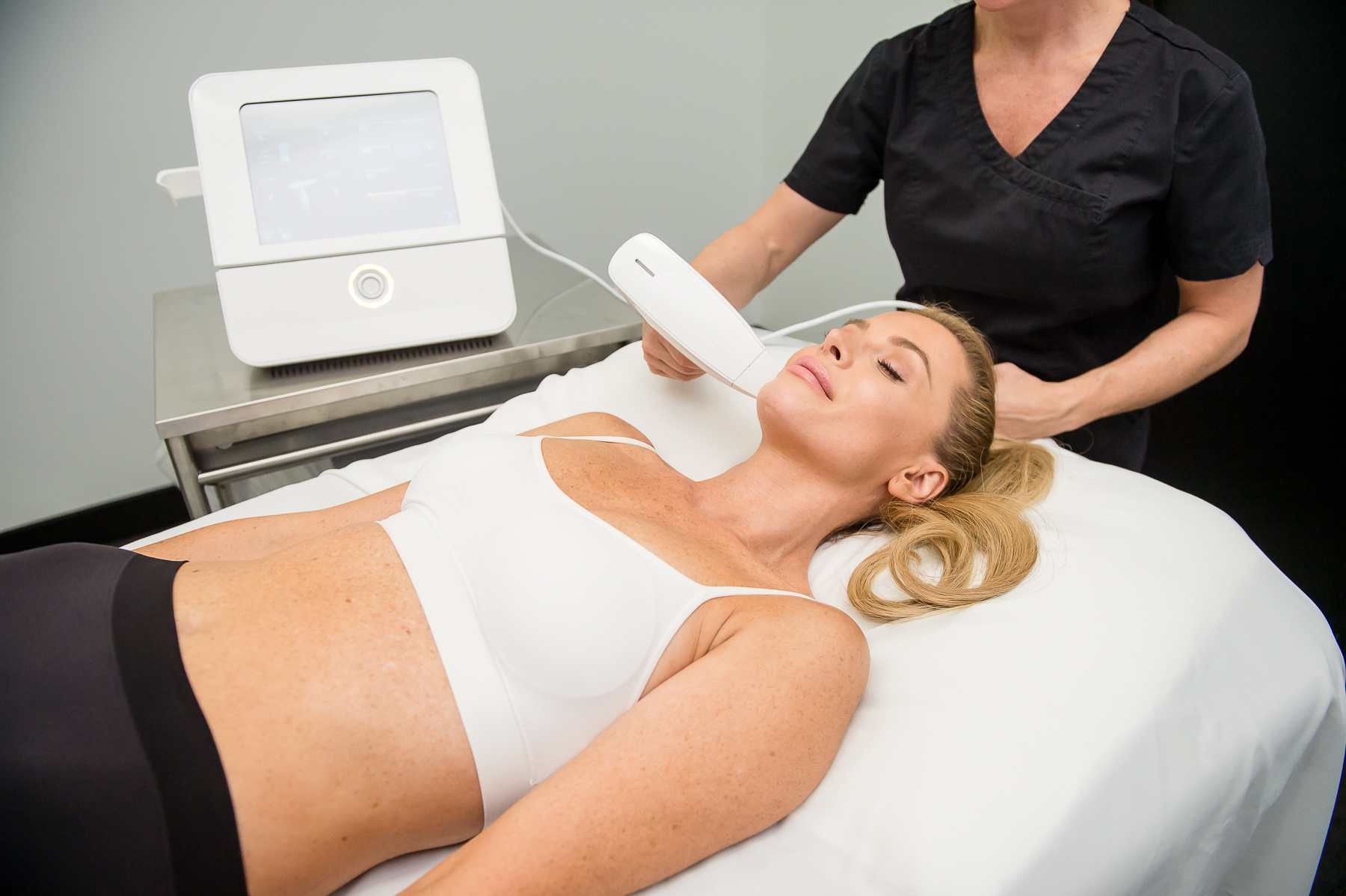 All Treatments for Stretch Marks
Book Your Initial Consulation in 3 Simple Steps
Enter your details and areas of concern.
Select a day and time on Jane App.
Pay a consultation fee of $125 (this fee is applied toward your treatment).
If we determine that you are not an ideal candidate for the medical aesthetic treatment you are seeking, this fee will be refunded.
Book Your Initial Consultation Now And Get A $25 Gift Card*
Need a payment Plan?
Pre-qualify in 10 seconds
Plan Details
Must be 18 years or older
Must be a Member
Pre-authorized Debit Only
0% Interest If Paid In Full Within 12 months
EXPLORE SKINCARE
Skincare Products to Reduce Thigh Stretch Marks