Take Control of Your Pleasure
A fulfilling sexual life is vital for your overall physical and mental well-being, regardless of age or gender. Unfortunately, many individuals fail to seek treatment for easily correctable and commonly occurring sexual health issues, which can have lasting effects on their overall quality of life.

The Anti-Aging Medical & Laser Clinic offers a range of treatments focused on sexual health, provided in collaboration with medical specialists who may refer their patients. Our most popular treatments include Alma Duo™, a cutting-edge solution designed to meet the needs of both genders. For women, we provide diVa™, a revolutionary treatment for Vaginal Tightening and Incontinence. For those seeking effective remedies for Erectile Dysfunction, we offer P-shots. Moreover, our clinic specializes in utilizing Botox and fillers to enhance penile aesthetics, ensuring our clients achieve their desired results.
In addition to these sexual health treatments, our clinic also offers various post-pregnancy treatments, including:
Skin Tightening: Non-invasive procedures that help tighten loose skin after pregnancy, improving overall skin tone and firmness.
Stretch Mark Repair: Treatments aimed at reducing the appearance of stretch marks caused by pregnancy.
Pregnancy Mask BBL (Broadband Light): This procedure uses light therapy to address hyperpigmentation or discoloration known as the pregnancy mask or melasma, which can occur during pregnancy.
It's important to note that specific details and suitability of these treatments may vary depending on individual circumstances. It is recommended to consult with a medical specialist at our clinic for a comprehensive evaluation and personalized treatment plan.
Popular Treatments to Improve Sexual Health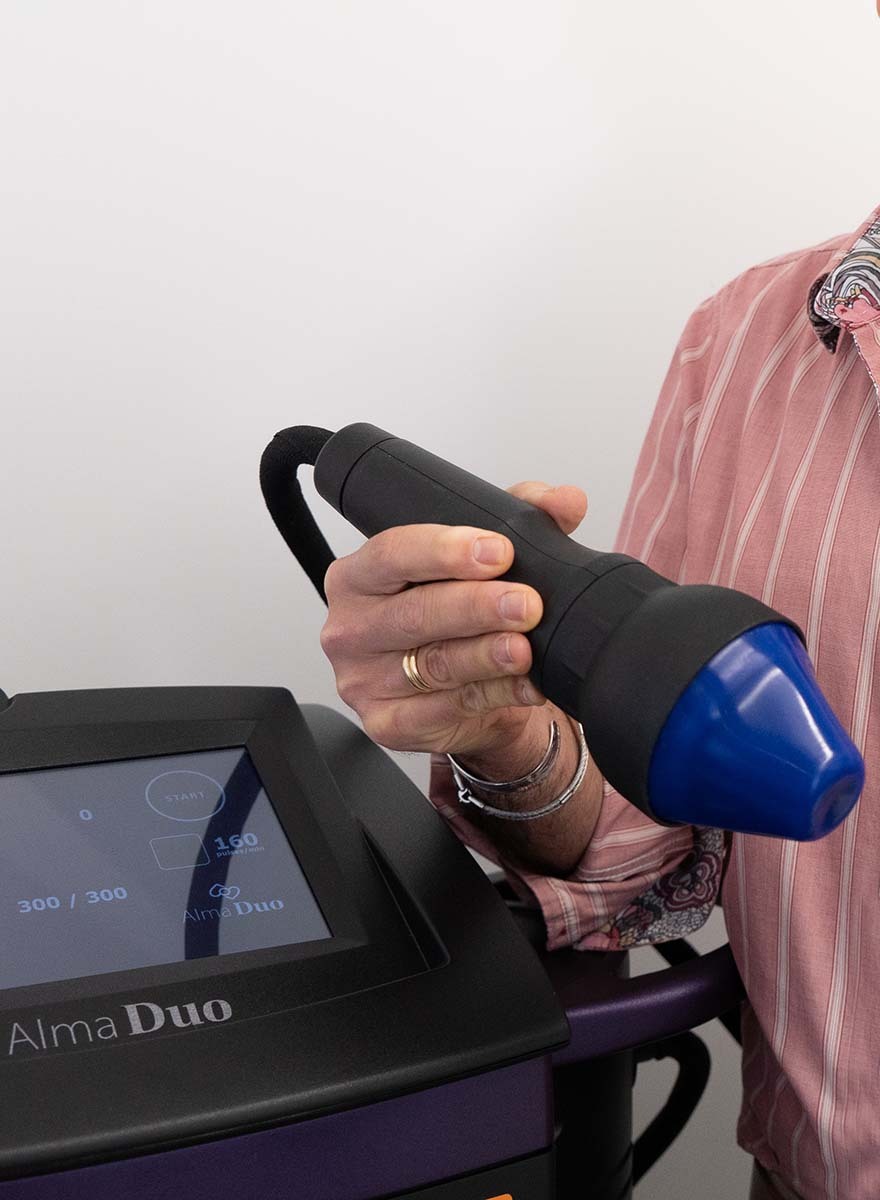 Alma Duo™
Alma Duo™
The Alma Duo is a Health Canada approved and scientifically validated treatment that sends energy deep into the tissue of the penis to rebuild blood vessels and resolve erectile dysfunction. This 15-minute treatment uses low-intensity extracorporeal shock wave therapy (LI-ESWT) at five points on the penis, triggering a natural immune response from your body. This response increases the number and strength of blood vessels in the area, promoting blood flow to the penis and improving circulatory conditions for erectile dysfunction.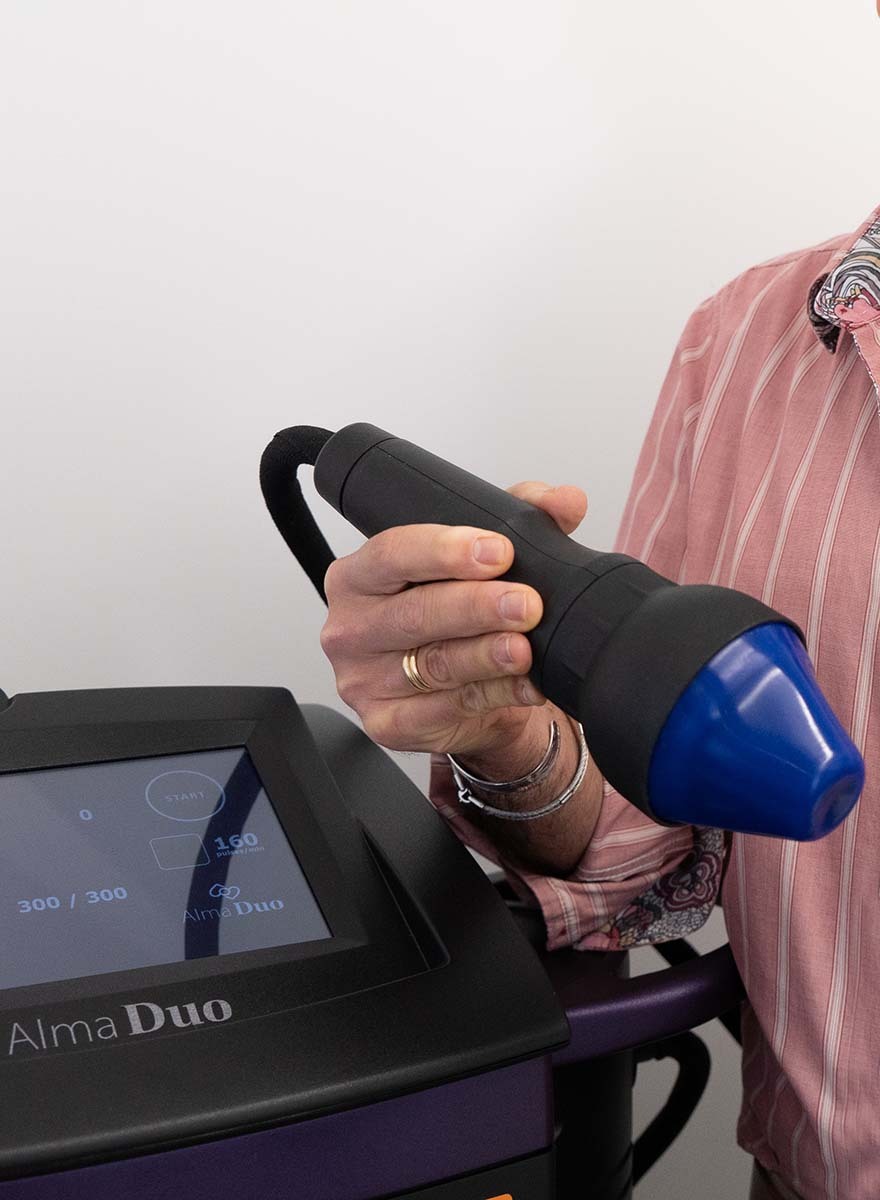 diVa®
diVa®
The diVa is a quick procedure (3–5 minutes) that improves gynecological and genitourinary health. It uses a disposable quartz dilator, which emits a precision laser beam using a hybrid fractional laser. This comfortably and accurately delivers two laser wavelengths simultaneously, improving the quality of vaginal tissue and subsequently, quality of life.
Penis Enlargement
Penis Enlargement
The use of Botox and fillers has expanded beyond their cosmetic applications, demonstrating promising results in the treatment of both erectile dysfunction (ED) and urinary incontinence. With their ability to target specific muscle groups and modulate physiological responses, these minimally invasive procedures offer new hope to patients seeking relief from these distressing conditions.
All Treatments for Sexual Health
Book Your Initial Consulation in 3 Simple Steps
Enter your details and areas of concern.
Select a day and time on Jane App.
Pay a consultation fee of $125 (this fee is applied toward your treatment).
If we determine that you are not an ideal candidate for the medical aesthetic treatment you are seeking, this fee will be refunded.
Book Your Initial Consultation Now And Get A $25 Gift Card*
Need a payment Plan?
Pre-qualify in 10 seconds
Plan Details
Must be 18 years or older
Must be a Member
Pre-authorized Debit Only
0% Interest If Paid In Full Within 12 months