BENEFITS
No needles or anesthetics
No damage to nerves or other tissues
No surgery required
Eliminate pocket fats, including inner/outer thighs, stomach, back, and muffin top with targeted fat reduction
FDA approved to reduce chin and double chin fat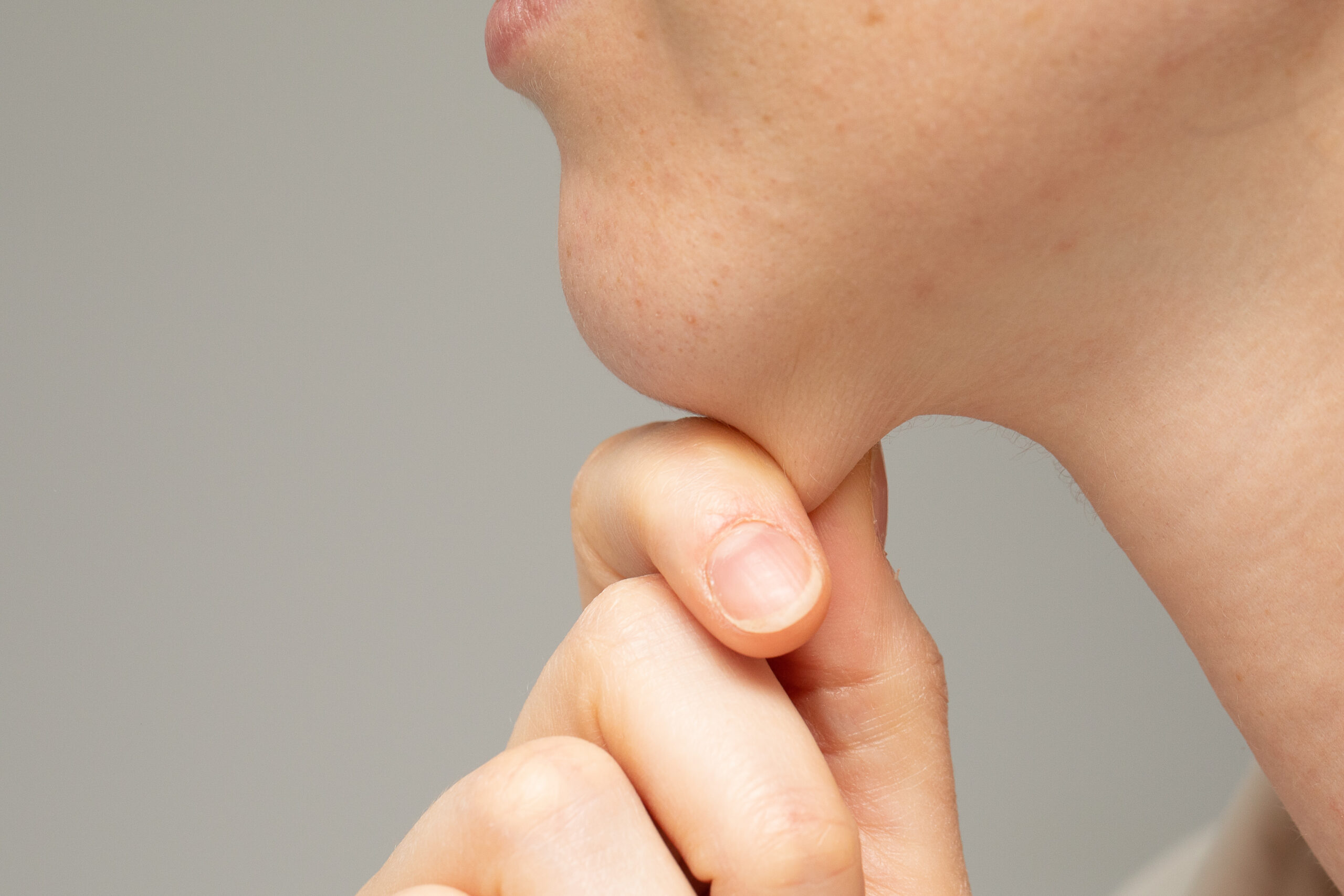 Treatable Areas
Excess fat underneath the chin, also known as submental fullness or a double chin
The submandibular area below the jawline.
Chest and upper arms
Flanks, also known as love-handles or muffin top
Abdomen or belly fat
Bra fat – the area between your breast and armpit
Back fat
Fat underneath the buttocks, coined "banana roll."
Thighs, including inner thighs and outer thighs
RESULTS
You may start to see changes as quickly as 3 weeks after your treatment, and you will experience the most dramatic results after 2 months. Your body will still continue to flush out fat cells for up to 4 to 6 months after treatment.
Noticeable results within 8–12 weeks
Permanent fat loss
PROVEN RESULTS
Before & After Photos
Over 8 million CoolSculpting treatments have been performed globally by safely freezing fat cells without affecting the skin or other tissues. No surgery. No downtime. Individual results may vary. It should be noted that images used are for illustration only and do not guarantee specific outcomes.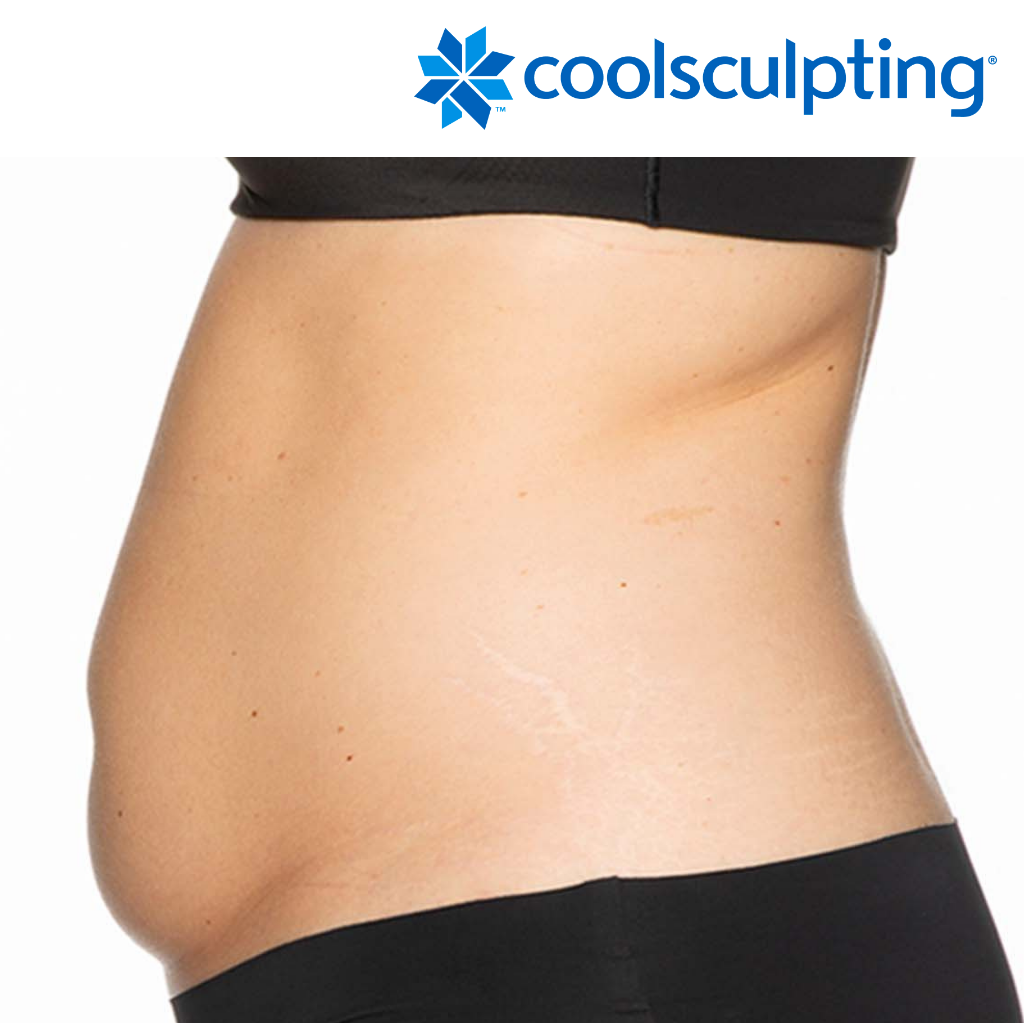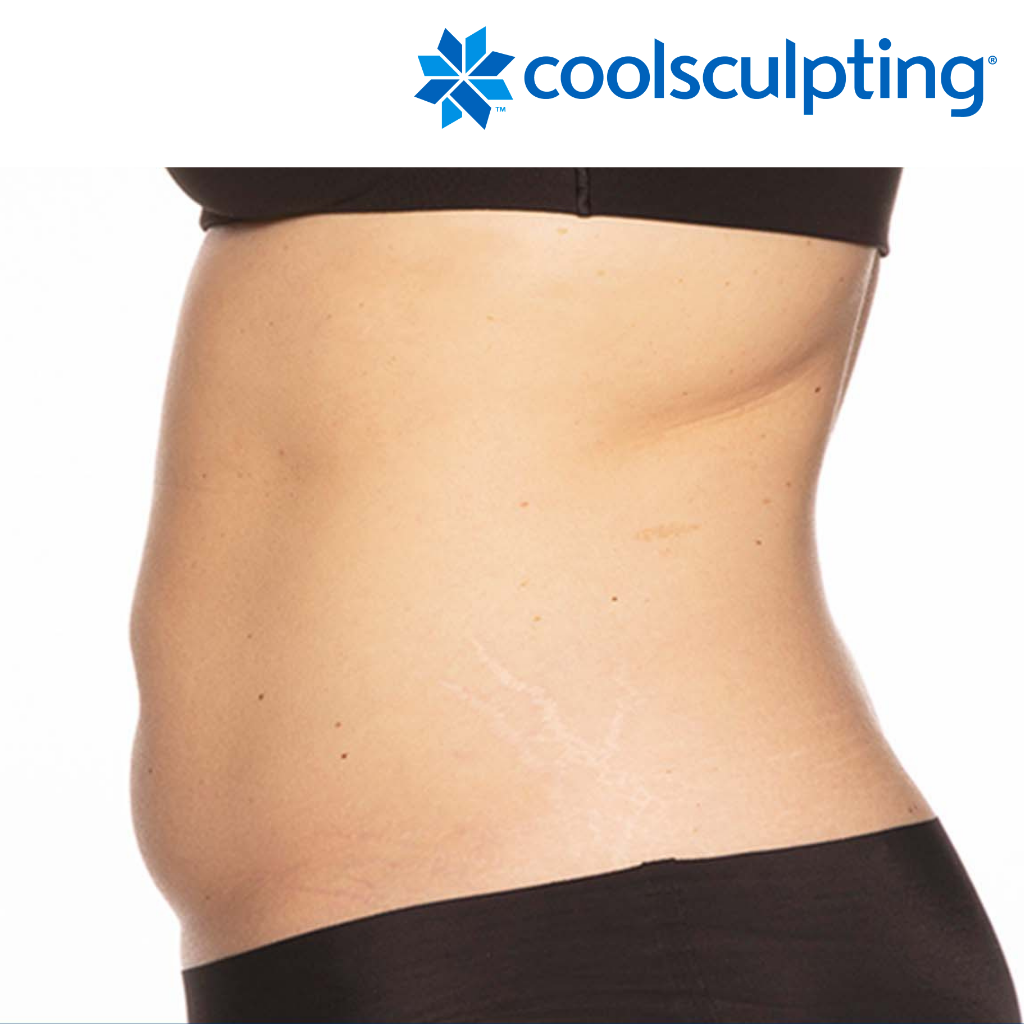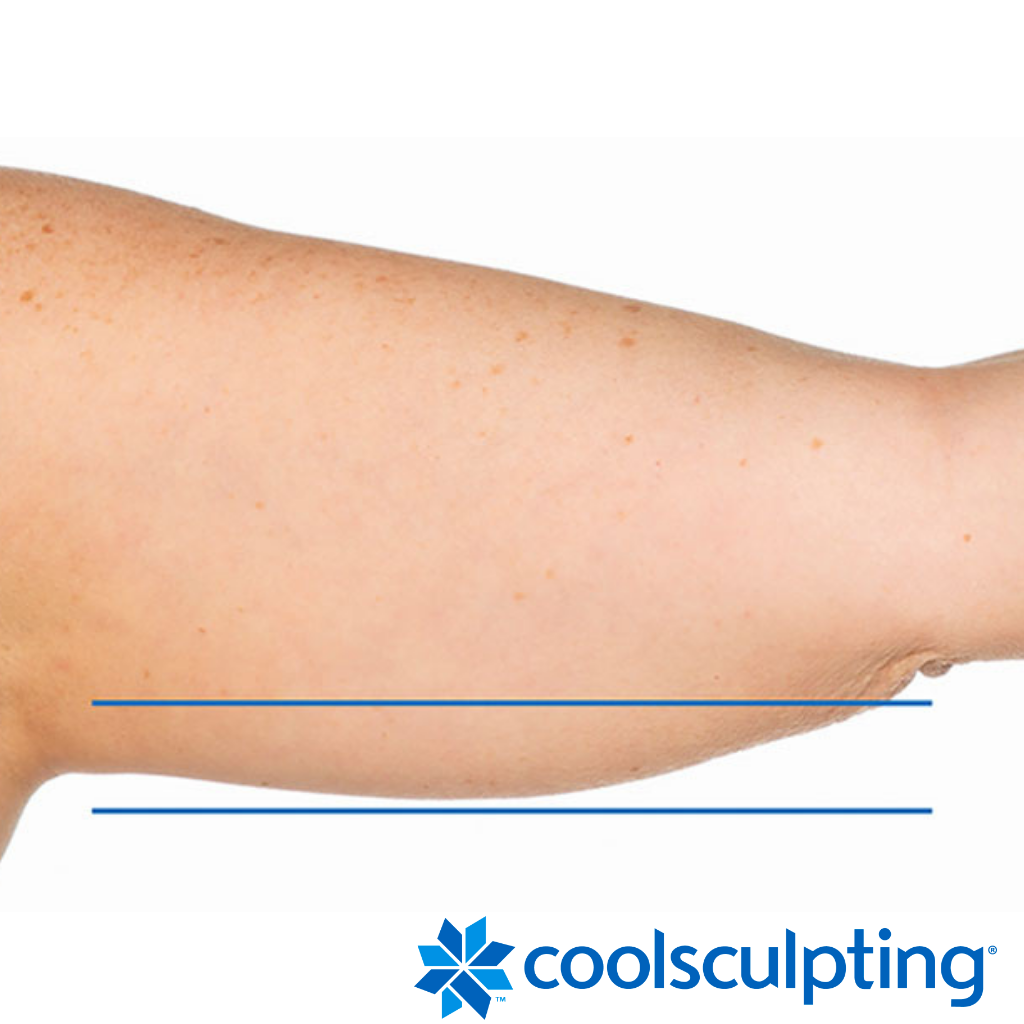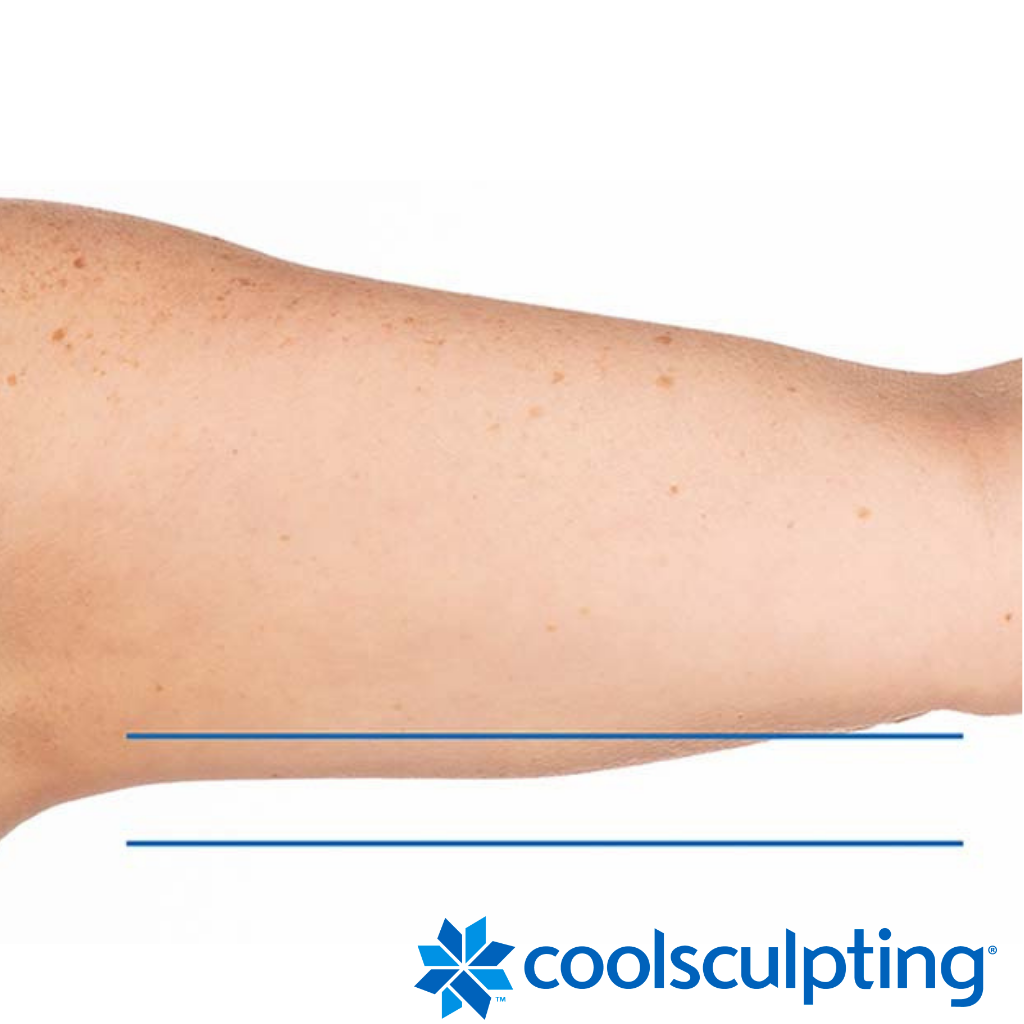 Need a payment Plan?
Pre-qualify in 10 seconds
Plan Details
Must be 18 years or older
Must be a Member
Pre-authorized Debit Only
0% Interest If Paid In Full Within 12 months
FREQUENTLY ASKED QUESTIONS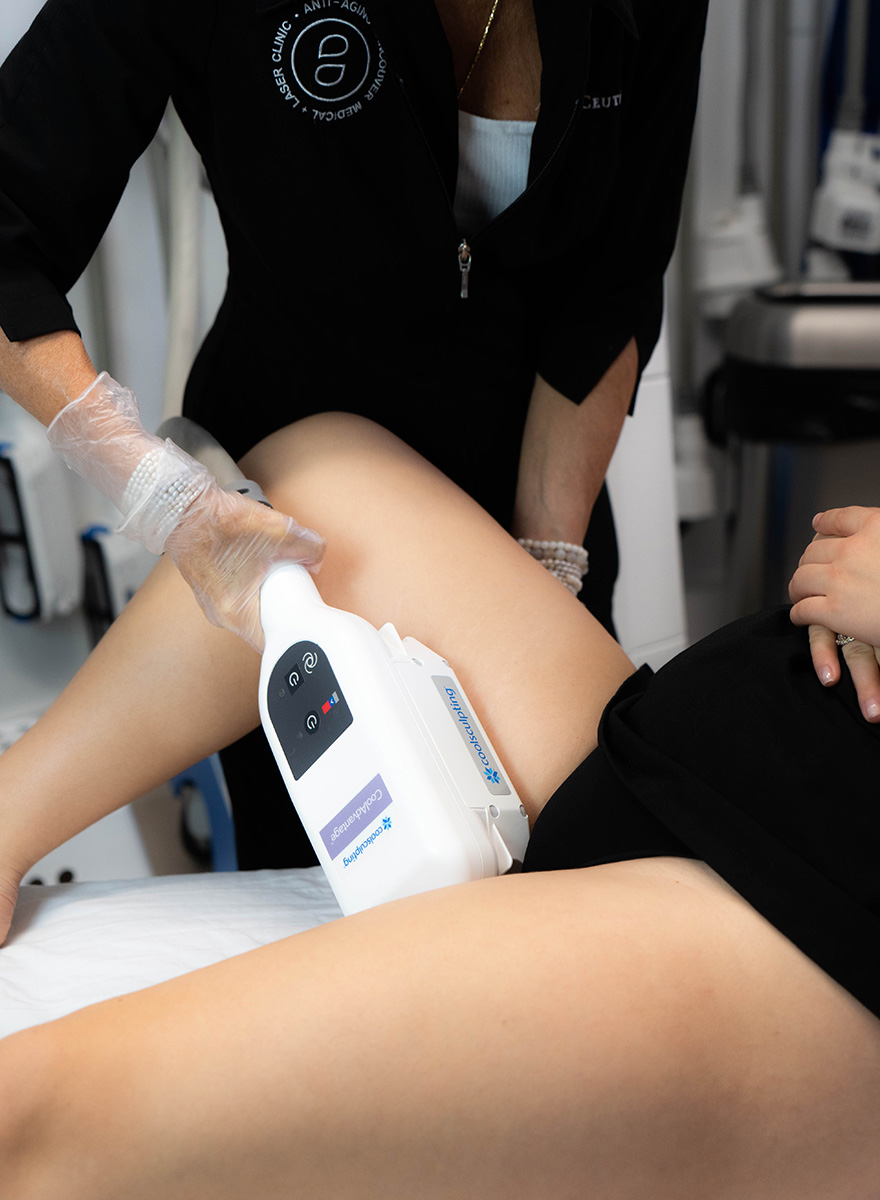 Have Questions?
Call Us
(604) 261-9121
Am I a good candidate for CoolSculpting?
CoolSculpting works best if you're already close to your desired weight (5–30 lbs) and you're experiencing the effects of pockets of stubborn fat. CoolSculpting is not a solution for substantial weight loss. The best way to know if you're a good candidate for CoolSculpting is to schedule a consultation with a member of our highly qualified staff.
Are there any contraindications?
Have cryoglobulinemia (a condition in which an abnormal level of proteins thicken the blood in cold temperatures), paroxysmal cold hemoglobinuria, or cold agglutinin disease (blood disorders in which cold temperatures lead to red blood cell death).
Are sensitive to cold temperatures, such as cold urticaria (hives triggered by cold), Raynaud's disease (a disorder in which cold leads to reduced blood flow in the fingers, which appear white, red, or blue), pernio, or chilblains (itchy and/or tender red or purple bumps that occur as a reaction to cold).
Have poor blood flow in the area to be treated.
Have neuropathic (nerve) disorders, such as post-herpetic neuralgia or diabetic neuropathy.
Have impaired skin sensation.
Have open or infected wounds.
Have bleeding disorders.
Had a recent surgery or scar tissue in the area to be treated.
Have a hernia or history of hernia in the area to be treated or adjacent to the treatment site.
Are pregnant or lactating (making breast milk or breast feeding).
Have any active implanted devices, such as pacemakers and defibrillators.
Have any major health problems, such as liver disease.
Does CoolSculpting hurt?
Initially, you may experience an intense cold sensation; however, this usually subsides as the area numbs. There are reports of some tugging and mild pinching, as the applicator uses a suction technology to draw in fatty tissue. Some discomfort may occur in the few days following treatment.
Will I feel uncomfortable during my treatment?
The treatment itself may feel a little uncomfortable at first as your body gets used to the cold, for the first five to ten minutes until numbness sets in. The applicator uses a vacuum to suction sections of fat to be cooled. As a result, you may also feel some tugging, pulling, and/or minor pinching from the applicator.
Your treatment will take 35–60 minutes for each area. During this time, you'll be on your own in your room with a call button. You may watch TV, read, and relax. Once the area is numb, your treatment becomes comfortable.
What happens to the frozen fat cells?
CoolSculpting uses controlled freezing to kill fat cells in targeted areas. In the three months following the procedure, the body's lymphatic system naturally sheds these cells, and optimizes permanent results.
Can I gain weight after a CoolSculpting treatment?
Yes. CoolSculpting kills targeted fat cells in a particular region of the body. That being said, there are still fat cells left, with approximately 25% of cells in the region eliminated with every treatment. This means it is vital that patients maintain a healthy and active lifestyle for not only ensuring permanent results, but for overall health and wellness.
How many treatment will I need?
Some patients are happy with their results after one treatment but most opt for a second one, 2 or more months after the first.
Will my skin be loose after my CoolSculpting treatment?
Although some people do experience some skin tightening after their full results are seen, CoolSculpting is not a skin tightening treatment. You can expect that once the fat is removed that it is possible your skin will appear more lax than before. Other treatments such as Thermage can help with skin tightening. 
Can I get more than one treatment at the same time?
Yes. If multiple areas are to be treated during a single session, multiple applicators are used at once. At Anti-Aging, we offer the advantage of 2 machines which enables areas such as the abdomen and one flank or thigh to be treated at the same time, when possible.
Do you offer financing?
Yes! We've partnered with PayBright, Canada's leading finance company for treatment financing. The application process is straightforward and takes just 10 seconds!
Applying for financing with PayBright has no impact on your credit score either!