Benefits
Tighter and firmer skin for a younger looking you
Ability to send energy deep into the skin in a controlled medical environment
Stimulates collagen-rich layers
With the ability to map your facial structure with ultrasound, energy is targeted into the dermis for the most effective results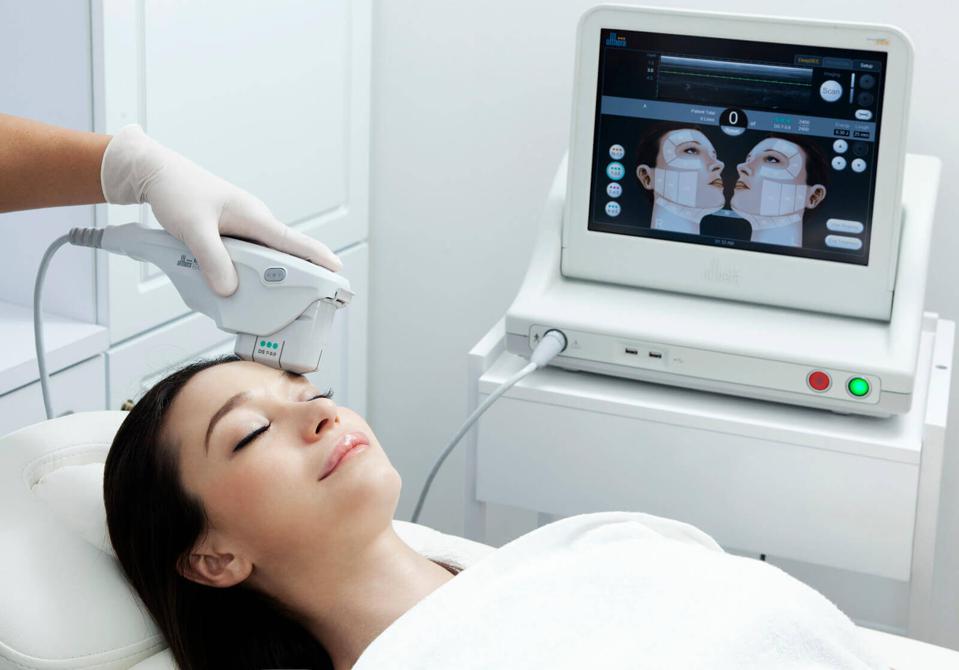 Treatable Areas
Ultherapy is carried out mostly over the entire face, and can target the following areas: 
Above the eyebrow 
Jawline 
Under chin 
Neck
Décolletage 

These areas are most often affected by loss of tone and respond well to ultrasound therapy. Depending on your needs, it is also possible to treat the entire face or one of the above listed areas to redefine facial contours and smooth fine lines.
Results
Skin looks and feels tighter with a smoother texture
Experience less sagging and an overall improved contour
Natural lifting in 3-4 months after treatment
Results will continue to improve gradually, with optimal results achieved up to 6 months
Results can last up to a year or more depending on the individual
Proven Results
Before & After Photos
Ultherapy® is a widely-used and safe method for skin tightening, with over 6 million procedures performed worldwide. Results can typically be seen 6 months after the procedure, however, individual results may vary. It should be noted that images used are for illustration only and do not guarantee specific outcomes.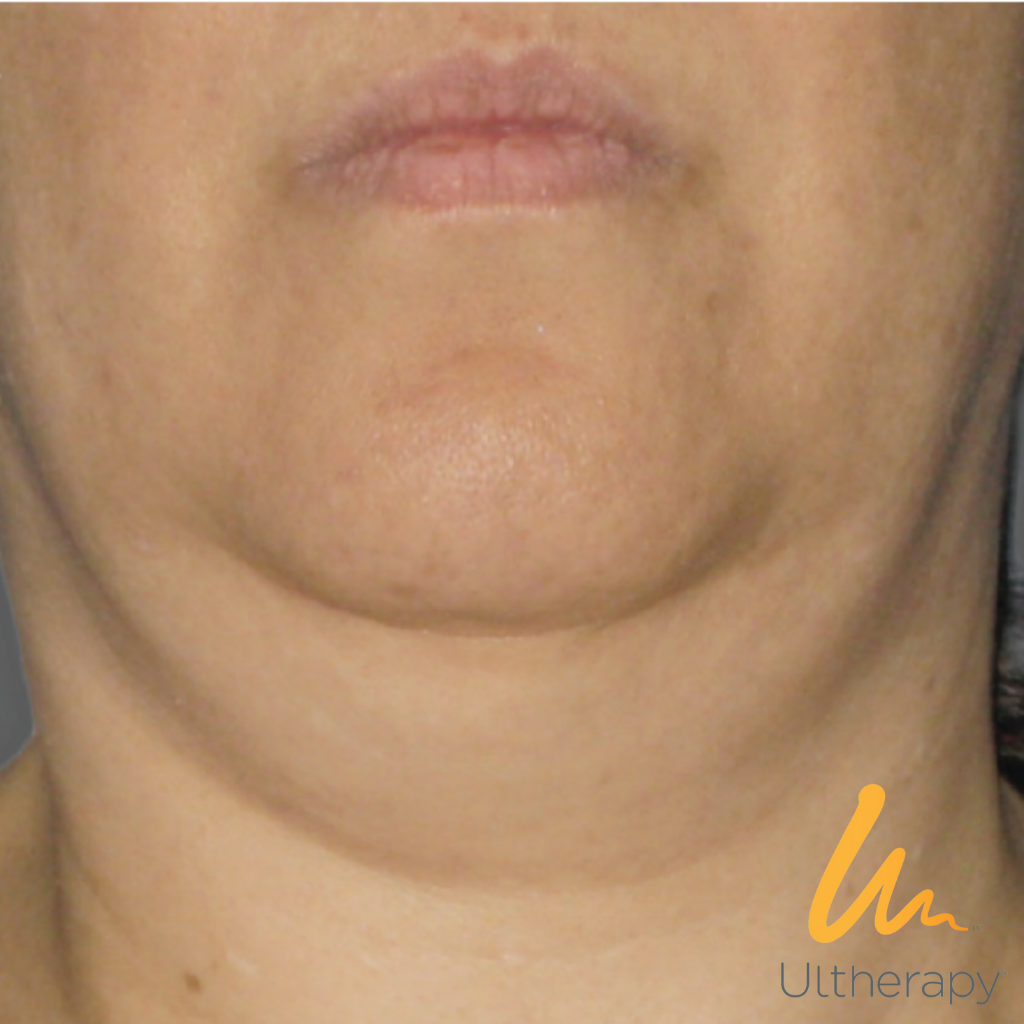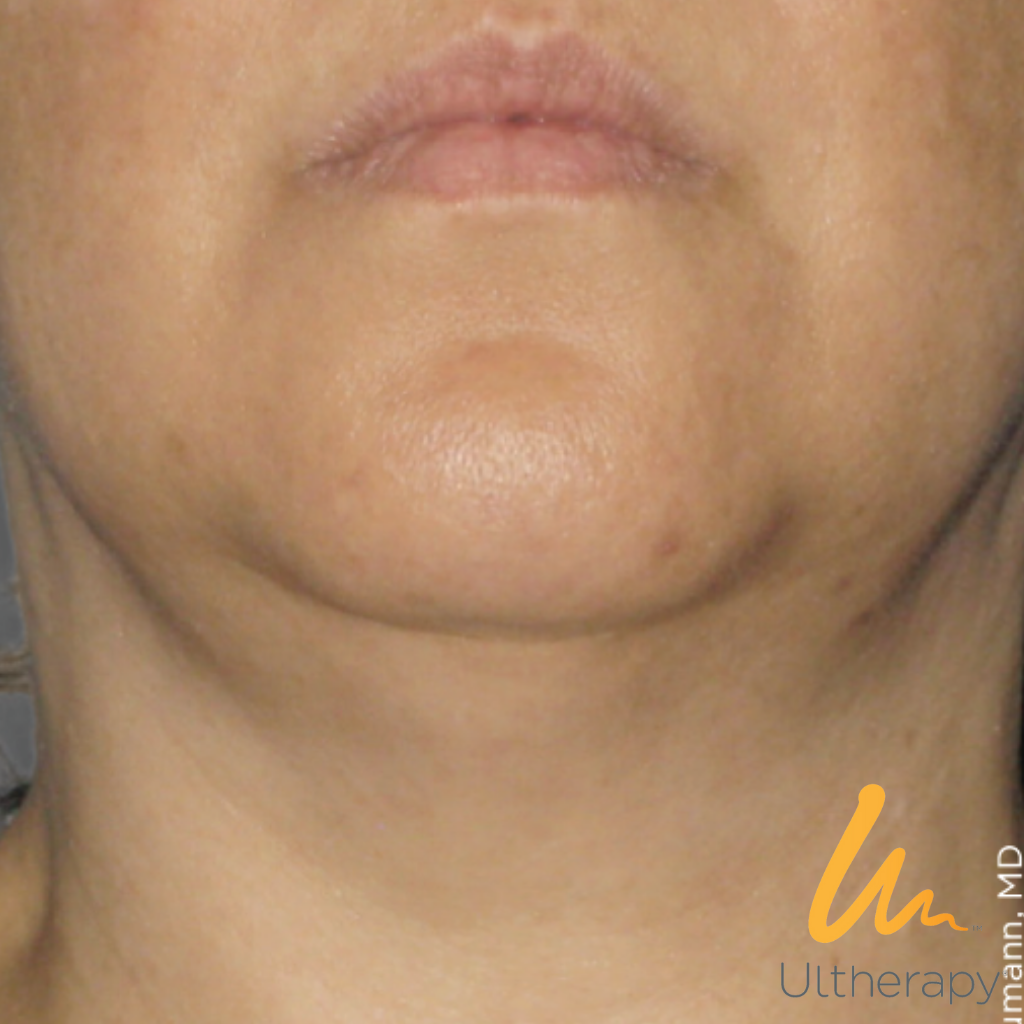 Ulthera – Submentum and neck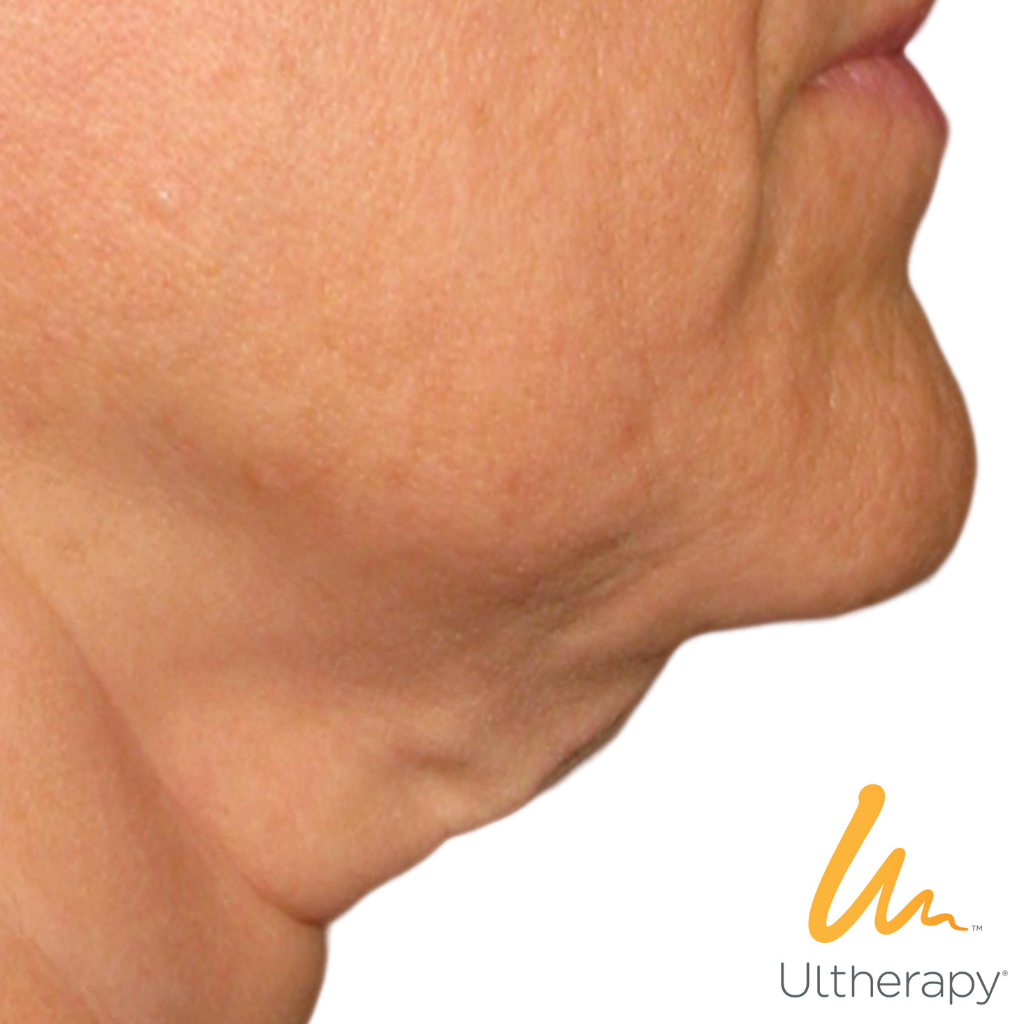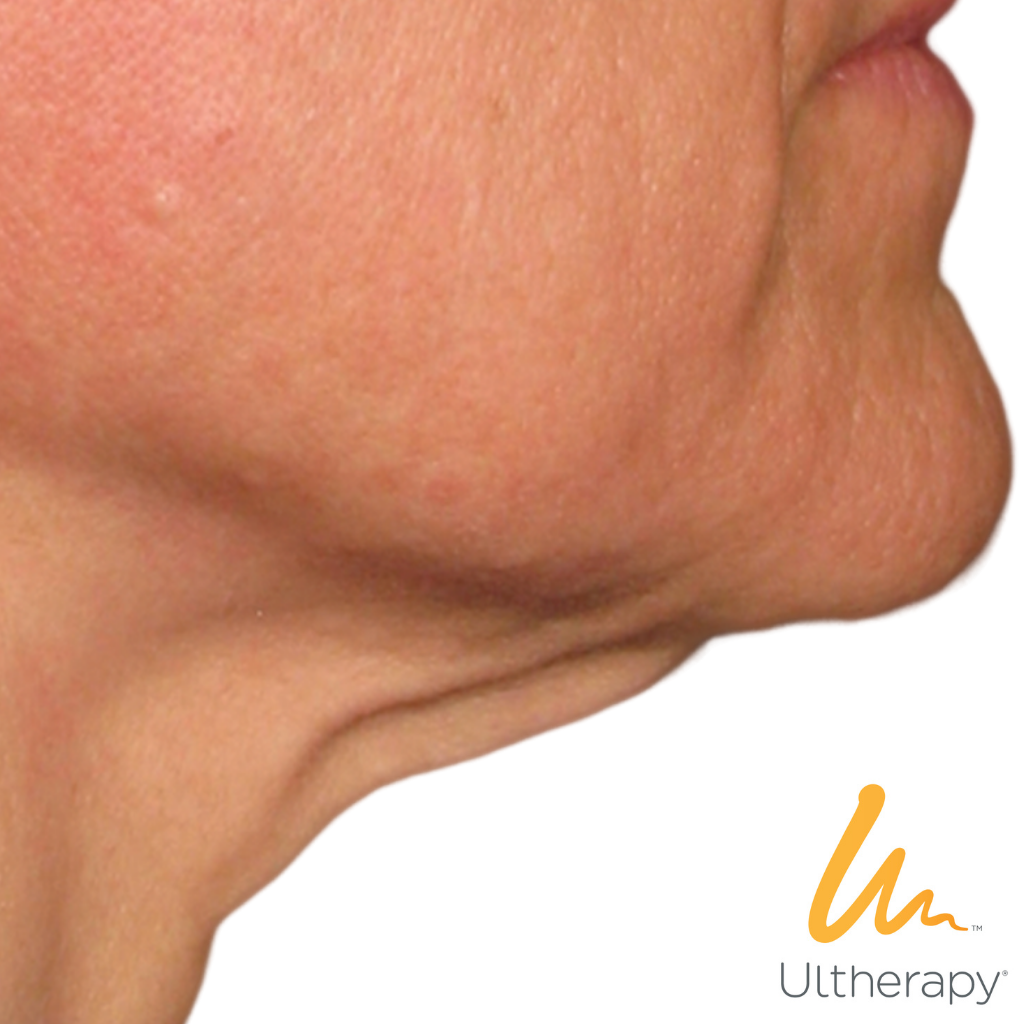 Ulthera – Lower face and jawline
Need a payment Plan?
Pre-qualify in 10 seconds
Plan Details
Must be 18 years or older
Must be a Member
Pre-authorized Debit Only
0% Interest If Paid In Full Within 12 months
Frequently asked questions
Have Questions?
Call Us
(604) 261-9121
How does the Ultherapy treatment feel?
During the treatment, a heated pin prick skin sensation occurs when the energy is deposited. These tiny energy points are delivered in lines to the precise depths for collagen stimulation. The sensation varies from person to person. Gauze can be used to protect the teeth and or dental work, during the treatment .
Are there any side effects?
Rarely, some spots of bruising occur, but typically bruising is not evident until 2-5 days post treatment. The forehead treatment may induce a mild headache, stinging, or hair-pulling sensation in your scalp, post treatment. This rarely occurs, but lasts less than 24 hours, and can continue to be sporadically bothersome for up to a week. Makeup can be applied immediately after the treatment and you can return to your normal activities.
What will I experience during the Ulthera treatment?
Skin is cleansed and "Before" photos are taken as usual, the more special process are: treatment area is marked and ultrasound gel is applied over the treatment area. You will see ultrasound imaging is used to ensure proper placement of the hand-piece and targeting of skin layers. Hence, Ultherapy treatment begins and ultrasound energy is delivered beneath the skin.
Do you offer financing?
Yes! We've partnered with PayBright, Canada's leading finance company for treatment financing.
The application process is straightforward and takes just 10 seconds!
Applying for financing with PayBright has no impact on your credit score either!