BENEFITS
Stimulates the regeneration of new skin cells in targeted areas
Treats active acne
Minimal downtime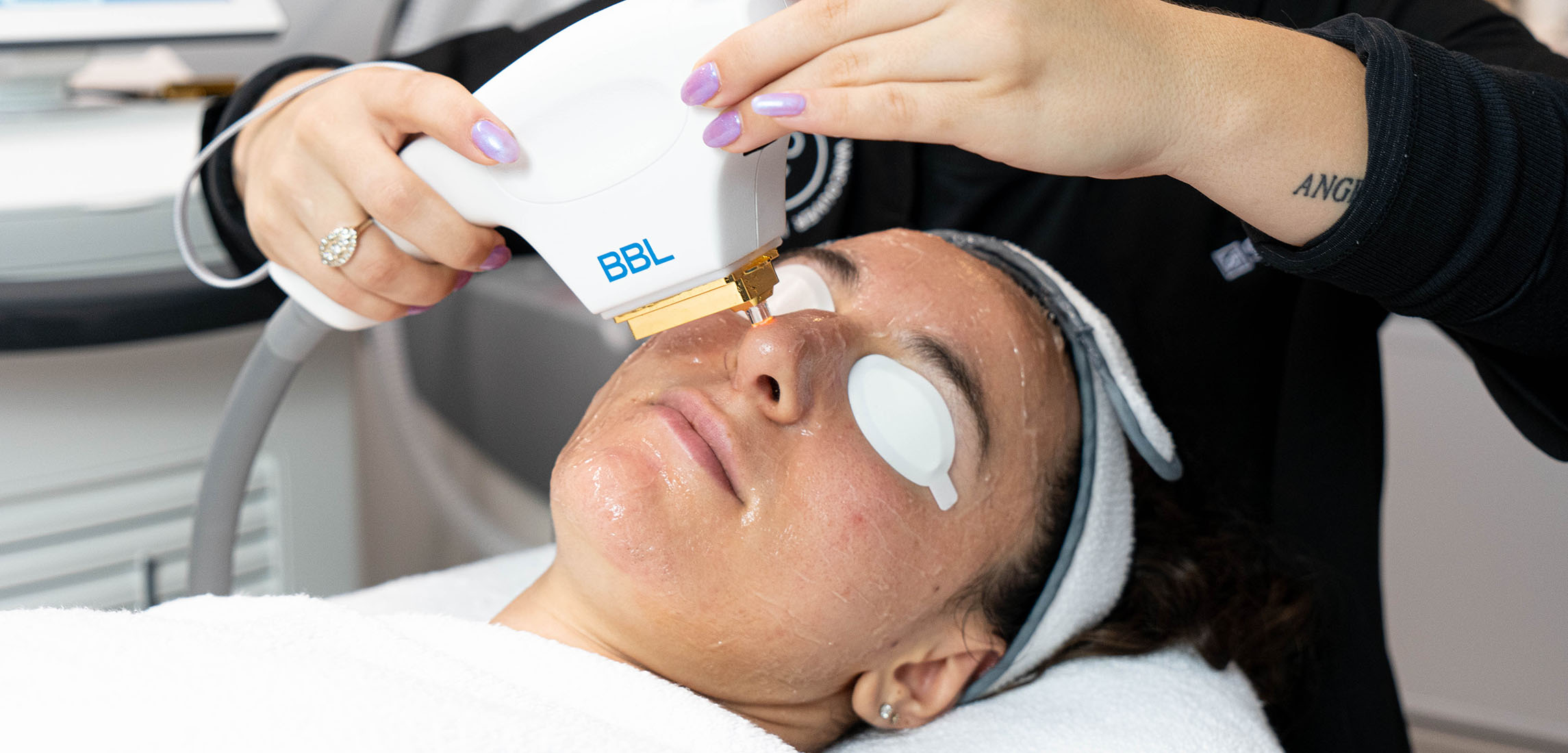 Treatable Areas
If you are suffering with acne anywhere on your body, the Forever Clear Treatment can help you. Common areas for this treatment include the face, neck, chest and back.
RESULTS
Results are apparent as early as 3 weeks post-treatment.
Treats active acne for a softer, clearer complexion
Improves acnes scars
Reduces inflammation & redness
PROVEN RESULTS
Before & After Photos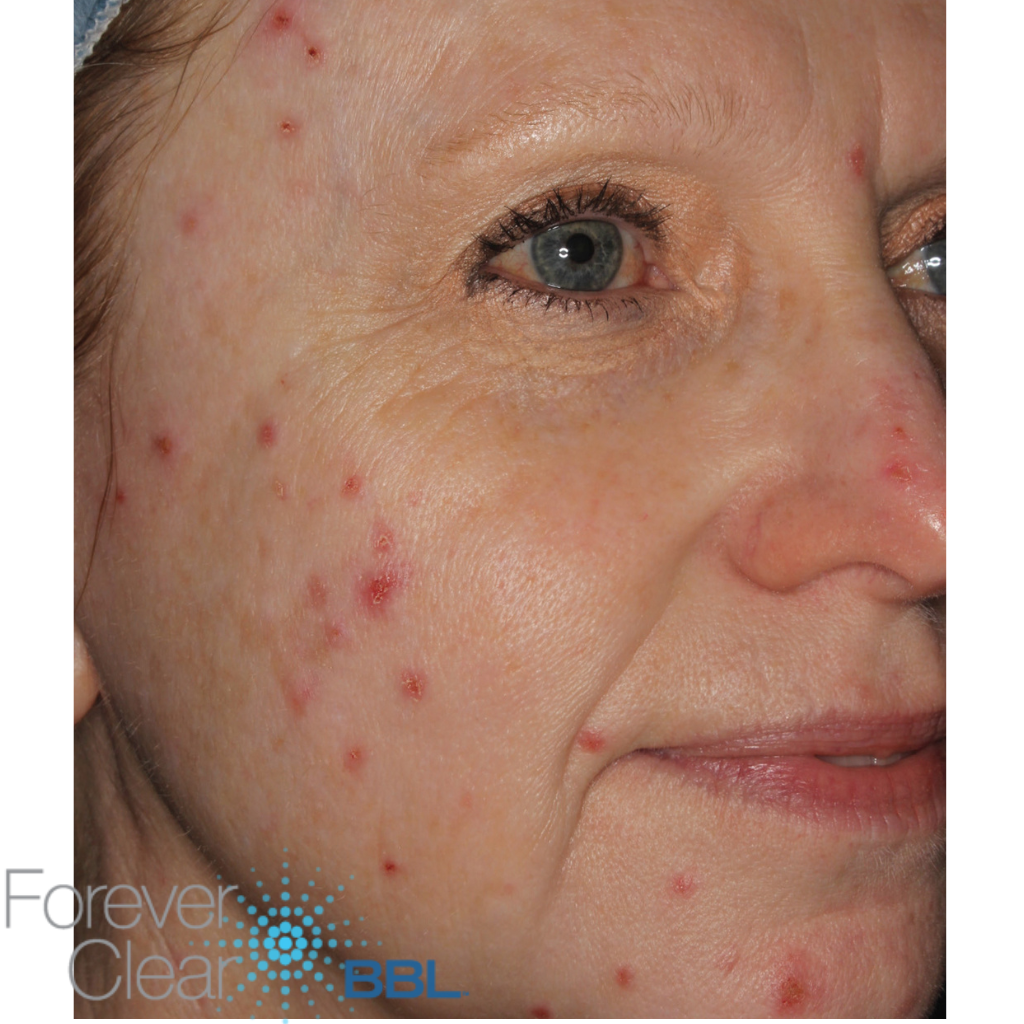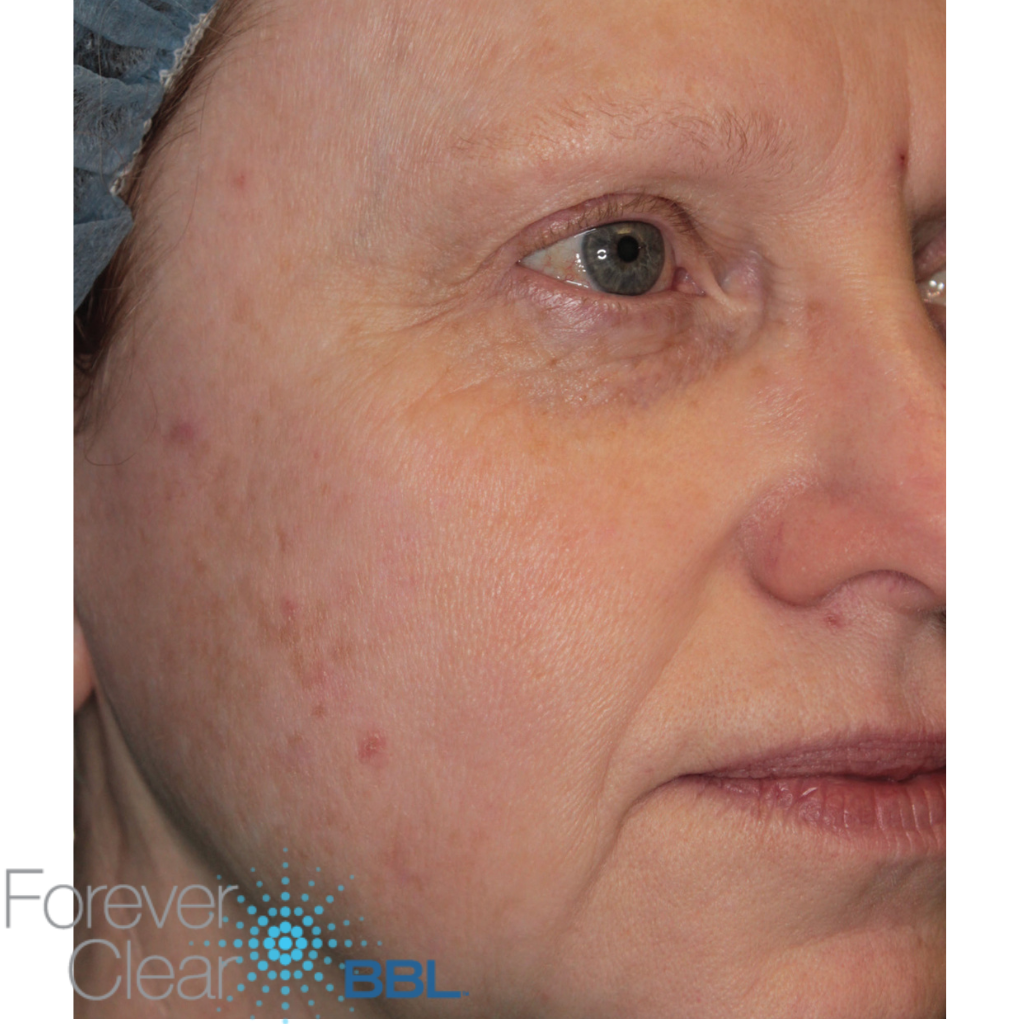 Need a Payment Plan?
PRE-QUALIFY IN 10 SECONDS
Plan Details
Must be 18 years or older
Must be a Member
Pre-authorized Debit Only
0% Interest If Paid In Full Within 12 months
Frequently Asked Questions
Have Questions?
Call Us
(604) 261-9121
Are there any contraindications?
BBL is an extremely safe procedure and has been approved by Health Canada; however, there are some instances where BBL is not suitable for an individual.
These include patients who:
Have a history of abnormal response to sunlight.
Use photo-sensitizing medications or drugs.
Have used isotretinoin (Accutane) within the last 6–12 months.
Are pregnant.
Have medical conditions that may affect wound healing.
Take anticoagulant medication or heavy aspirin use.
Have active infections and/or compromised immune systems.
Have tanned skin.
Have a history of skin cancer, especially malignant melanoma.
Have a history of keloid scar formation.
Are Skin Type VI.
What is the difference between Forever Young and Forever Clear BBL?
Forever Young and Forever Clear both fall under the BBL innovative technology brand. They are similar in the way they work, but they treat different concerns. Forever Young is an anti-aging treatment using broadband light therapy, while Forever Clear targets explicitly active acne. As they function at different depths, Forever Clear requires more treatments because its light is set to a shallower setting to combat acne-causing skin bacteria, which sits at a superficial skin level.
How many treatments will I need?
The number of treatments depends on your concerns. We generally recommend an average of 3 treatments, usually one month apart. Annual maintenance is recommended if you want to maintain your results.
How long after my treatment will I begin to see results?
Results are apparent as early as 3 weeks post-treatment
Will it be uncomfortable?
This treatment is non-invasive and considered fairly painless as it treats the superficial layers of the skin. The procedure does not require numbing cream; however, if you're prone to sensitivity, talk with your consultant about using a topical anesthetic before treatment.
Do you offer financing?
Yes! We've partnered with PayBright, Canada's leading finance company for treatment financing.The application process is straightforward and takes just 10 seconds!
Applying for financing with PayBright has no impact on your credit score either!