BENEFITS
No down time
Results are long-lasting, effective and safe
Virtually painless (no topical anesthesia necessary)
Treats all skin tones, ranging from coarse to fine hair
Normal activity is possible immediately after treatment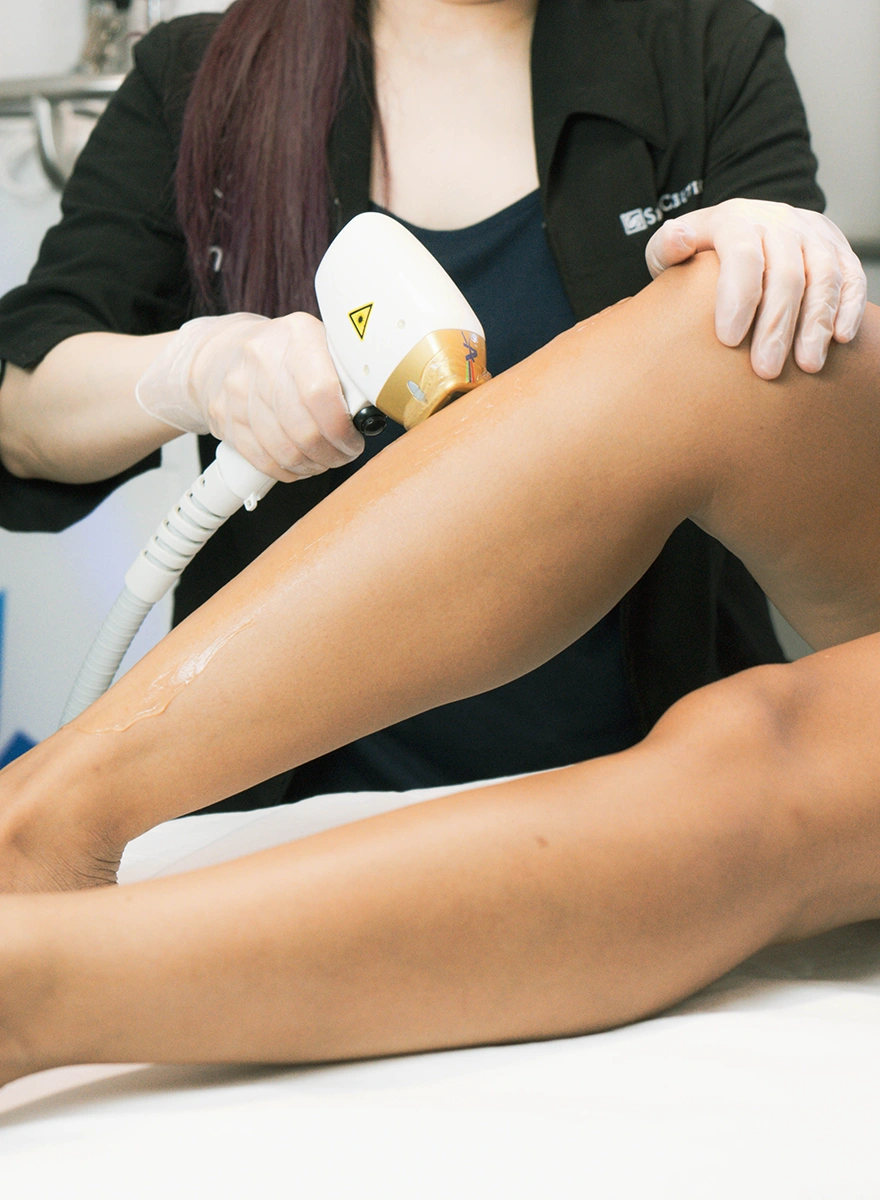 Treatable Areas
Soprano Ice can help you eliminate hair from any area of your body or face.
RESULTS
This laser Technology is more effective, safer, and faster than other hair removal treatments without anesthetic or downtime.
Leaves you with clear, healthy looking skin
Virtually painless (no topical anesthesia necessary)
Proven safety record
Can be done year round, including on tanned skin (not active tan)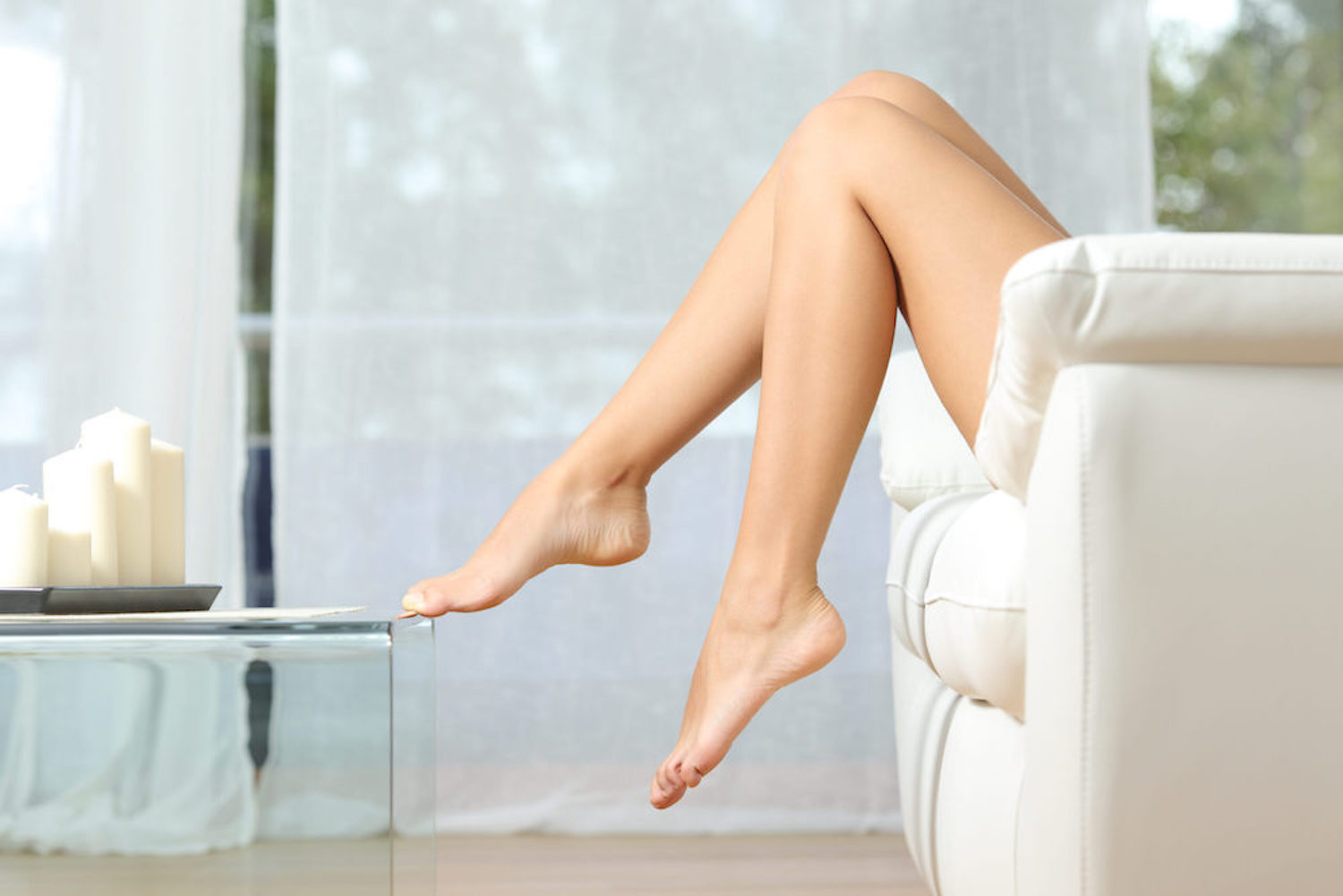 Need a Payment Plan?
PRE-QUALIFY IN 10 SECONDS
Plan Details
Must be 18 years or older
Must be a Member
Pre-authorized Debit Only
0% Interest If Paid In Full Within 12 months
FREQUENTLY ASKED QUESTIONS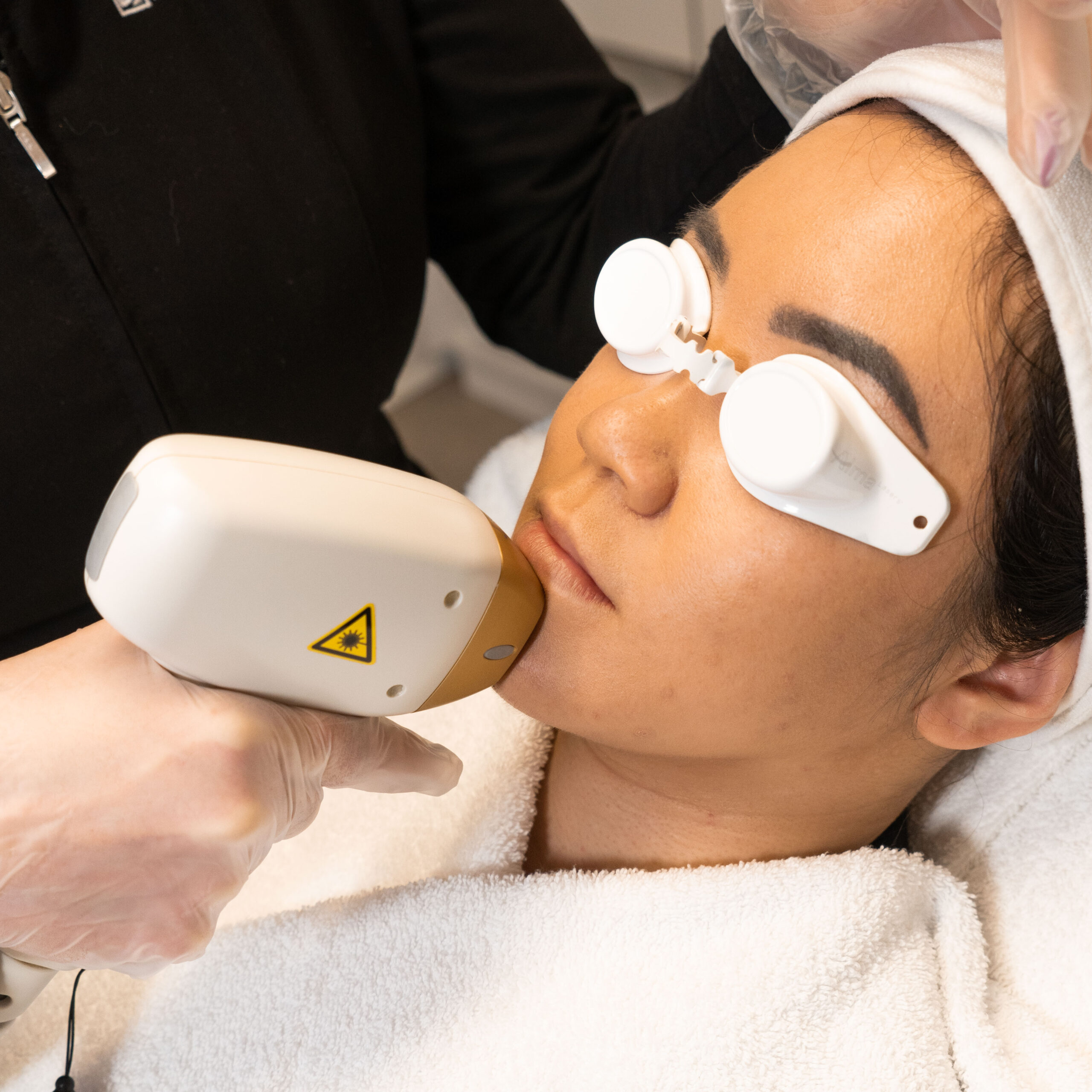 Have Questions?
Call Us
(604) 261-9121
Am I a good candidate?
The Soprano ICE Platinum is wonderful in that it can safely treat all skin and hair types. Laser hair reduction is most effective when your hair is significantly darker than your skin. If you have red or blonde hair, typically you may require more treatments and results can vary.
The best (and really only) way to know if you are a candidate for treatment is to schedule a consultation with a member of our highly qualified staff.
What do I do between treatments?
Do not pluck, tweeze, thread, or wax your hair 8 weeks before or in between treatments because the hair root must be intact for the laser treatment to be successful. Shaving is permitted between treatments.
How many treatments do I need? Why do I need multiple sessions?
The number of laser hair removal treatments you'll need for optimal results is difficult to predict. Each treatment results in about 20% hair reduction. With each new cycle of growth, less hair grows back.

Hair growth occurs in cycles:
Anagen (growth phase)
Telogen (resting phase)
Catagen (regression of the hair follicle phase)

Because laser treatments are only effective during the anagen phase, several treatments are often required to ensure effective hair reduction.
Are there any contraindications?
The following are contraindications to laser hair removal.

If you have a pacemaker or internal defibrillator.
If you use topical retinoids or retinol, avoid 1 week prior to treatment.
If you are currently undergoing or have had Accutane treatment within the last 6 months.
If you have a predisposition to keloid formation or excessive scarring or have suspicious lesions.
If you used tetracycline, minocycline, doxycycline, or erythromycin in the last month.
If you have any history of vitiligo, scleroderma, collagen disorders, radiation treatment, skin cancer, psoriasis, keloid formation.
If you are pregnant or breastfeeding.
What must I do after getting laser hair removal?
After getting laser hair removal, you should avoid the following:

Avoid direct sunlight from hitting your treated skin.
Avoid using tanning equipment, such as a tanning bed or sun lamp.
Follow our recommended after care instructions.
Do you offer financing?
Yes! We've partnered with PayBright, Canada's leading finance company for treatment financing.
The application process is straightforward and takes just 10 seconds!
Applying for financing with PayBright has no impact on your credit score either!