BENEFITS
Tightens sagging skin on face, neck, jowls, arms, knees, stomach, and chest
Smooths wrinkles and temporarily improves the appearance of cellulite
Renews collagen and stimulates the growth of new collagen
Minimizes the appearance of under-eye bags
Treatable Areas
Thermage can be used to treat the face, body, and under the eyes.
RESULTS
Peak results are achieved 3 months following the treatment.
For Face
Better definition to the skin around your eyes, jaw, and neckline
Smoothes fine lines and wrinkles
For Under Eyes
Minimizes the appearance of under-eye bags
Tightens and lifts the skin around your eyes creating a more energetic look
For Body
Smooths your skin and temporarily improves the appearance of cellulite
Tightens sagging skin on arms, knees, chest & stomach
Contours unsightly bulges
PROVEN RESULTS
Before & After Photos
Stimulate collagen production for firmer skin.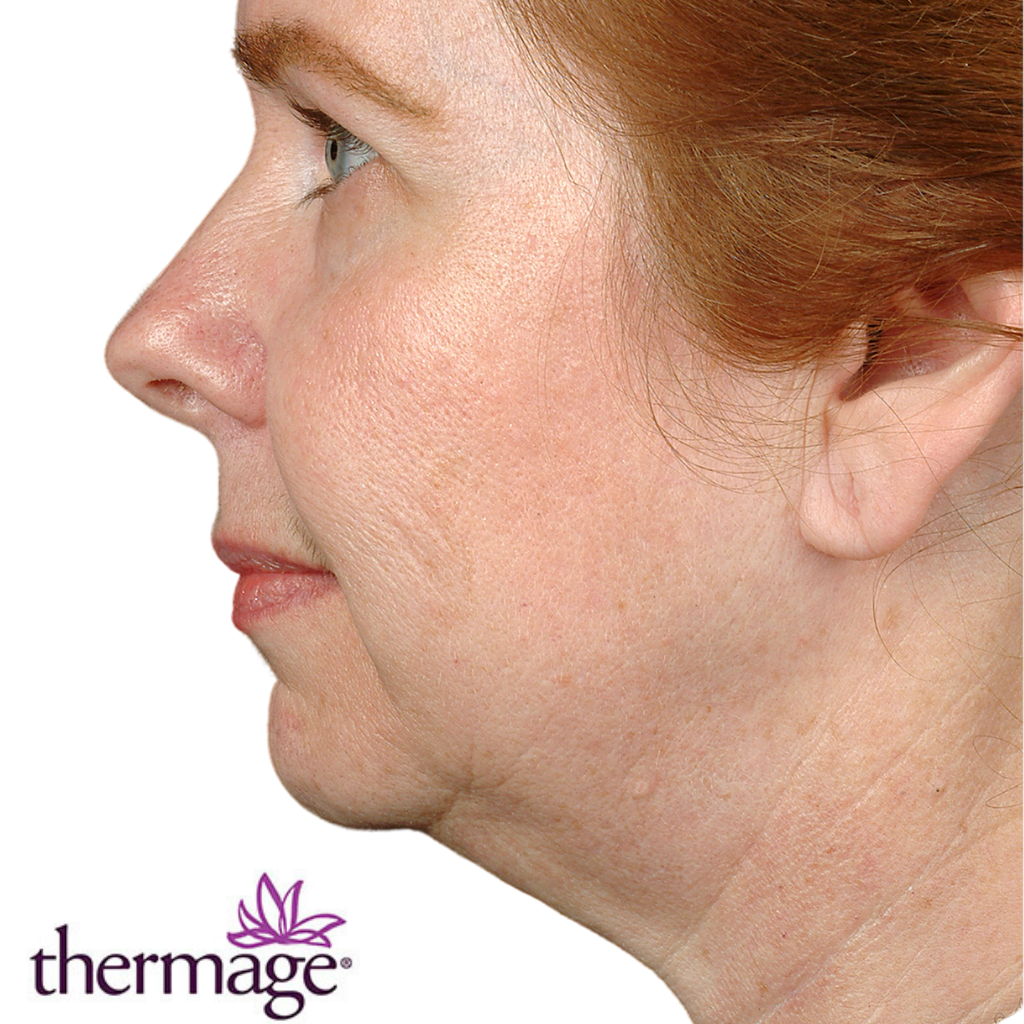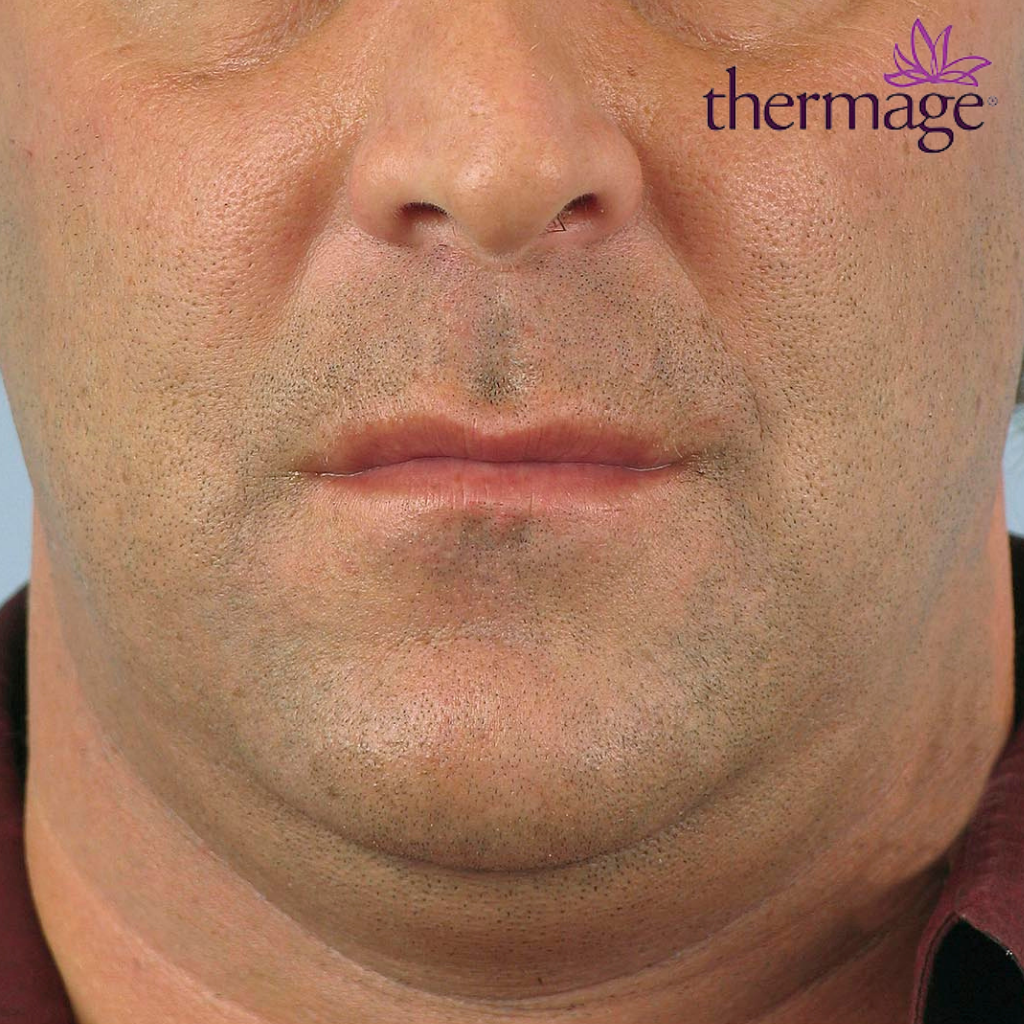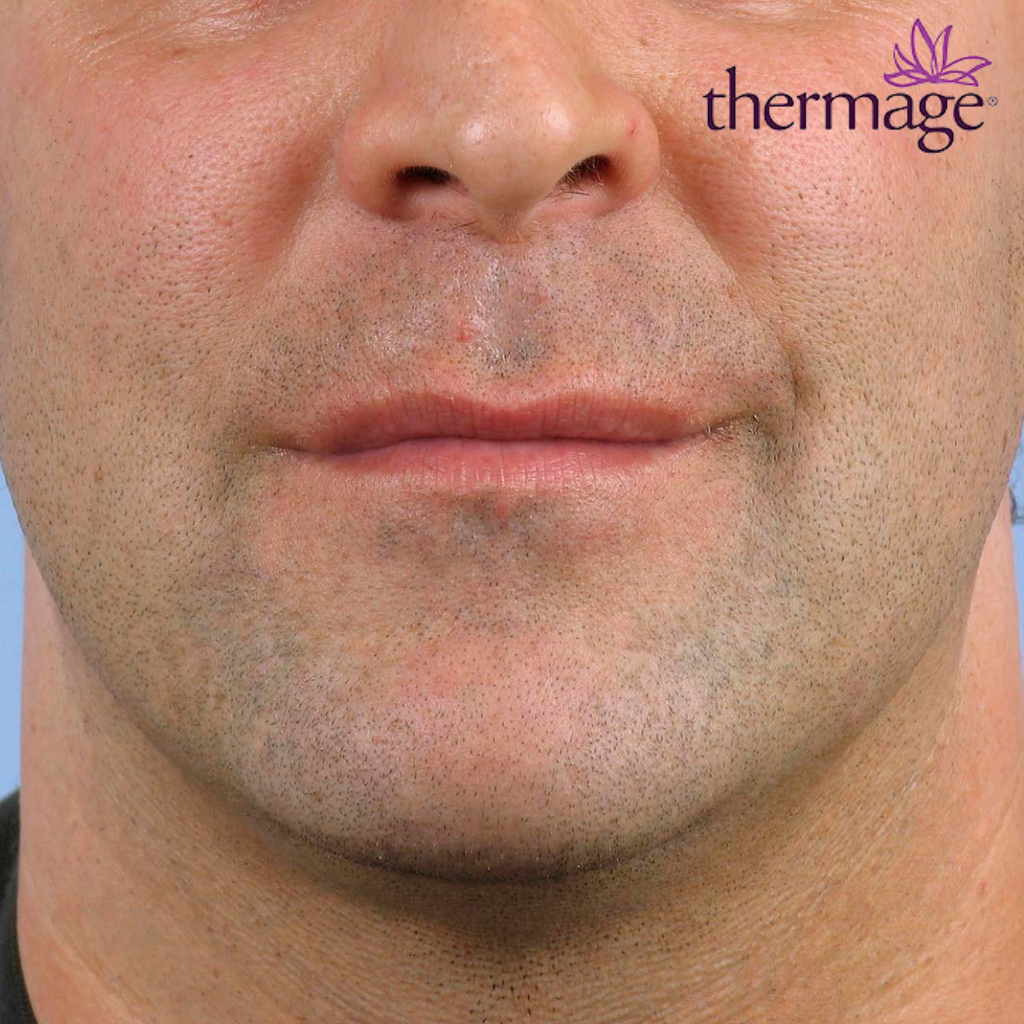 Need a Payment Plan?
PRE-QUALIFY IN 10 SECONDS
Plan Details
Must be 18 years or older
Pre-authorized Debit Only
Must be a Member
0% Interest If Paid In Full Within 12 months
FREQUENTLY ASKED QUESTIONS
Have Questions?
Call Us
(604) 261-9121
How many treatments will I need? Are results permanent?
With just one Thermage treatment, you'll see a noticeable change of skin tightening. If you wish to "reverse the clock" of aging more, we recommend a second treatment, one year later.
Is Thermage CPT painful? What will I feel during the treatment?
Thermage CPT is the latest in the Thermage system. During treatment, you'll feel a heating sensation of radio frequency , followed by a cold sensation which is the machine releasing cryogen. Some areas will feel more than others. You may feel a "pinched" sensation in these areas. The treatment can be done with vibration, which reduces any uncomfortable sensations.
What is the recovery time for Thermage? Can I go out later that day after my treatment?
There is no downtime required after your Thermage treatment. Your face will appear normal after the treatment. Most people experience a subtle rosy glow and a slight skin tightness for a few days immediately following treatment. This is a nonsurgical method for skin tightening; therefore, you can return to your normal activities immediately.
How do you compare Thermage CPT face treatment with surgical face lift?
Thermage CPT is a non-surgical facial tightening treatment, but it cannot replace a surgical facelift. You may choose Thermage over a surgical facelift because you're not emotionally ready for a surgical procedure to change your facial features. Or perhaps you want to look younger but still have a natural look without friends or family knowing you've changed your natural features.
Should I wait for my face and eyes to sag more before I get my Thermage treatment?
Since the Thermage treatment is based on collagen regeneration, it should be done at the earliest signs of unwanted sagging. There's nothing wrong with waiting, but if you wait too long, the result of skin tightening after one treatment may be less effective, and you may need a second treatment.
Are there any contraindications?
The Thermage treatment cannot be performed if you:
Have an implantable pacemaker, an implantable cardioverter/defibrillator (ICD), or any other electronic implantable device.
Are pregnant or breastfeeding.
Are on prescribed anticoagulant medications (blood thinners), or non-prescription medication that can affect coagulation, such as aspirin, Advil (ibuprofen), Tylenol (acetaminophen), or Aleve (naproxen).
Is there a post-care regimen?

You may return to any normal activities and exercise the following day. Because results rely on creating inflammation in the skin to stimulate collagen growth, it's essential that you refrain from taking any anti-inflammatory products, such as Advil, Voltaren, or ibuprofen. We recommend you take Tylenol for discomfort.
You may return to your regular skin care regime immediately as long as products do not contain anti-inflammatory ingredients. Avoid direct sunlight after your treatment. Wear 50 SPF sunblock and protect the treated area by covering up or wearing a hat.
Do you offer financing?
Yes! We've partnered with PayBright, Canada's leading finance company for treatment financing.The application process is straightforward and takes just 10 seconds!
Applying for financing with PayBright has no impact on your credit score either!